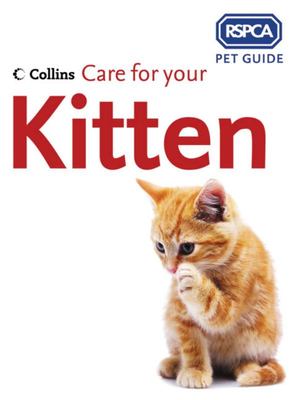 $8.99
AUD
Category: Animals | Series: RSPCA Pet Guide Ser.
Published in association with the RSPCA, the UK's leading animal welfare charity, this practical family guide is full of expert advice on how to choose a kitten and how best to look after it.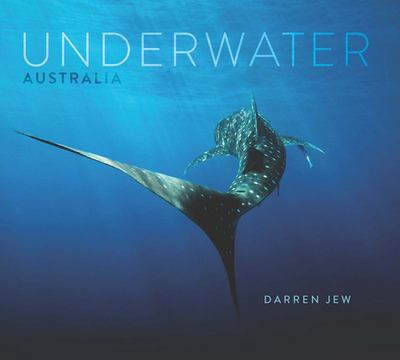 $19.99
AUD
Category: Animals
Discover the hidden depths of Australia's oceans through these stunning images full of sparkling coral reefs, diverse plant life and spectacular creatures both large and small.
$39.99
AUD
Category: Animals
Since it was first published in 1984, Simpson & Day's Field Guide to the Birds of Australiahas been one of the most - if not themost - respected bird guide in the country. It has sold over 500 000 copies. The guide contains 132 superb full-colour plates showing all Australian bird species; key point s of identification using the latest classification system; distribution maps for all species; over 900 black and white line illustrations; breeding information; a vagrant bird bulletin; a core library list; and easy-to-use indexes. This eighth edition has been revised and updated, including some beautiful new plates. ...Show more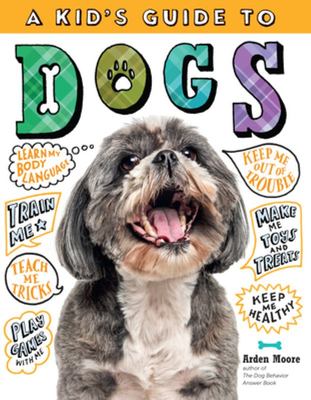 $19.99
AUD
Category: Animals
This fun and informative book gives young pet owners the canine know-how they need to make having a dog a positive experience for all -- pup, kids, and parents alike A Kid's Guide to Dogs delivers the basics of caring for and training a dog to develop good canine habits with humor and creativity from an imal behavior consultant Arden Moore. In addition to learning about dog health and preparing for the arrival of a new dog at home, kids will discover fascinating tips on decoding a dog's body language and how to teach a dog simple tricks. Full of colorful photos and illustrations, the book features easy crafts for making a dog bed, a doggy pi ata, and toys; and offers dozens of ideas for getting both kids and dogs active, with indoor and outdoor games, hiking, swimming, and even a dog party with special treats kids can make themselves. Whether the dog is new to the household or a long-time family member, this is the perfect resource for getting kids to take more responsibility -- and have more fun -- as dog owners. ...Show more
The Australian Bird Guide (Revised ed.)
by Peter Menkhorst; Danny Rogers; Rohan Clarke; Jeff Davies (Illustrator); Peter Marsack (Illustrator); Kim Franklin (Illustrator)
$49.99
AUD
Category: Animals | Series: CSIRO
A new in-depth field guide to Australian birds The Australian avifauna is large, diverse, and spectacular, reflecting the continent's impressive habitats and evolutionary history. Looking at more than 900 species, The Australian Bird Guide is the most comprehensive field guide on Australian birds avail able, and contains by far the best coverage of southern seabirds. With 249 color plates containing 4,000 stunning images, this book offers a far more in-depth treatment of subspecies, rarities, and overall plumage variation than comparative guides. The artwork meets the highest standards, and the text is rigorously accurate and current in terms of identification details, distribution, and status. The Australian Bird Guide sets a new bar for coverage of Australia's remarkable avifauna and is indispensable to all birders and naturalists interested in this area of the world, including the southern oceans. Brand-new guide with an attractive look and design 249 color plates containing 4,000 superb images by some of the most talented illustrators working in Australia today Every bird species in Australia is covered (more than 900), including subspecies and rarities Up-to-date maps reflect the latest information on distribution Accurate and detailed text ...Show more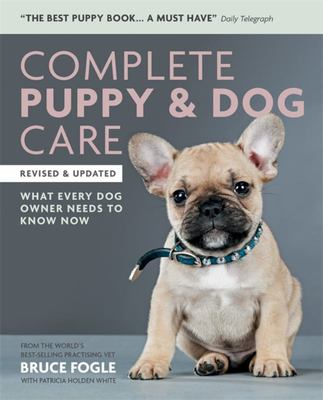 $24.99
AUD
Category: Animals
Whether you're buying a pedigree puppy or rescuing a crossbreed, in this updated edition of Complete Puppy & Dog Care, practising vet Dr Bruce Fogle tells you all you need to know to keep your dog happy. From which breed to choose, to tips for helping your dog bond with the family, as well as health advice and information on nutrition, training and playing, this book has everything you need to know. In Complete Puppy & Dog Care, Dr Bruce Fogle shares the benefit of his 40 years' clinical expertise. Find out how to make the most of your relationship with your dog and look after its health and wellbeing. Choose from the best breeds for a wide range of lifestyles from apartment dweller to allergy sufferer. Assess your dog's personality and ensure a stress-free homecoming for all the family. Solve all familiar and less common problems from dog training, to feeding, exercise, aggression and fearfulness. There is even advice on the latest technology such as DNA testing for genetic predisposition to illness, along with advice on all the newest diets that are becoming popular (including raw and organic), and fully updated lists of contact details for trainers and professional organisations. Packed with information, Complete Puppy & Dog Care is an essential guide for any dog owner. ...Show more
$32.99
AUD
Category: Animals
Whether you're looking to train a new puppy or to teach an older dog some new behavioural tricks, this easy-to-follow guide is for you. Jen and Ryan Tate are expert animal trainers with years of experience helping dog owners to develop happy and confident pets. In this informative book they distil all their advice so you can feel prepared, stay in control and enjoy a great relationship with your new dog. It includes- Choosing the right breed for you and your lifestyle Preparing your home and the first 48 hours with your pup House training and basic training Socialisation and confidence building Play, exercise, tricks and rewards Resolving common behavioural issues such as barking, digging and chewing Ongoing learning and fun for adult dogs Clearly written and well-organised, and with evidence-based training techniques, this is the perfect handbook for creating a stress-free and enjoyable bond with your puppy or dog. ...Show more
$29.99
AUD
Category: Animals
100 Australian Birds is a beginner's guide to the world of birdwatching. From the outside, this strange hobby of birdwatching appears to consist of sizeable camera lenses, khaki pants that are pulled up too high, and gruelling treks in pursuit of rare bird species. But for those who haven't been scared off by jumbo field guides and excessive terminology, this book is for you. Carefully tailored to guide birdwatchers anywhere in Australia, this book reveals insights into one hundred key native specieswith lush illustrations and accessible descriptions. As well as the author's original illustrations, there are distribution maps, identification methods, behavioral information and contributions from various First Nations about the cultural significance of particular birds. 100 Australian Birds is for anyone interested in birds, culture, history or our environment, but without the geekspeak.   ...Show more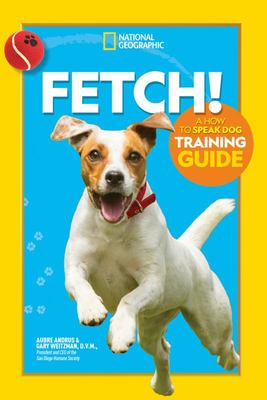 $16.99
AUD
Category: Animals
From the experts who brought you How to Speak Dog, learn tips and tricks to help train your best friend.   Whether teaching a puppy the basics--such as "sit," "stand," and "stay"-- correcting behavioral problems, or training your pooch to perform more advanced tricks, this comprehensive guide will tak e you through all the steps to have your canine answering your call in no time. With the help of veterinarian Dr. Gary Weitzman, kids will bond with their pups through structured lessons that showcase easy-to-follow instructions and commands. Additional content introduces readers to Hollywood hounds, dogs on the job, and famous canines through history. This "paws-on" guide is perfect for families who are bringing home their very first puppy, or seasoned dog owners who want to teach their longtime four-legged family member a few new tricks. ...Show more
$19.99
AUD
Category: Animals
This fun and practical cat care book written just for kids will guide young cat owners in how to provide a safe, healthy environment, deliver daily care, and ensure positive interactions and rewarding, long-term relationships with feline friends. Pet expert Arden Moore helps kids understand how cats thi nk and what they need to be happy and healthy, whether socializing a spunky new kitten or welcoming an adult cat into a household. Along with essentials on topics such as how to read a cat's body language and proper litter box protocol, fun and fascinating features cover the history of cat-human relationships, why and how cats purr, "Ask the Vet" Q&As, trivia, DIY cat toys, and even tips for training a cat to come when called (yes, you can ). Information-packed and filled with photography and colorful illustrations that infuse each page with feline energy, A Kid's Guide to Cats equips kids with everything they need to know to be great cat caretakers and companions. ...Show more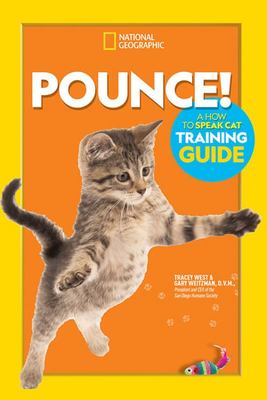 $16.99
AUD
Category: Animals
Whether you just brought home a kitten who must learn to use the litter box or you're trying to teach an old cat some new tricks, this guide covers it all, including more than 40 different training activities. With tips from veterinarian Dr. Gary Weitzman, you can take your cat through basic training an d corrective training exercises, as well as teach them some a-meow-zing acrobatics. And if you're crazy about kitties, you and your furry friend will love reading about trained kitty stars, internet cat sensation, cats in ancient Egypt, and so much more. Inside You'll find: True stories about amazing cats, An overview of training tools, Vet tips, What Kind of Cat Are You? Quiz, Tips for reading your cat's body language, Fun games to play with your cat Book jacket. ...Show more