$39.99
AUD
Category: Art & Fashion
A special enlarged edition of the international bestseller Coco Chanel: The Illustrated World of a Fashion Icon celebrating 50 years since Coco's death, 100 years of Chanel No.5 and five years since the original release of this beautiful illustrated biography from globally renowned illustrator Megan Hes s.   Discover the story of Coco's amazing early life, the iconic fashion empire that she built, and the legacy that the left behind, brought to life with Megan's stylish and whimsical illustrations.   The special edition features a larger format, beautiful new cover and a ribbon. ...Show more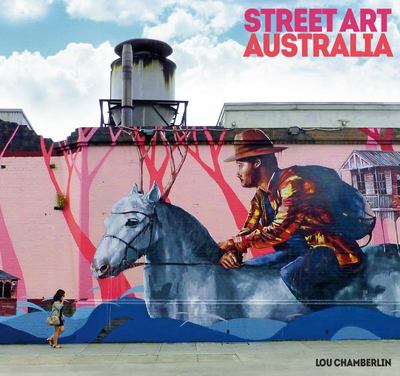 $19.99
AUD
Category: Art & Fashion
As you walk down the street in cities and towns across Australia from Perth to Benalla, Toowoomba to Melbourne, you might stumble across a seven-storey-high painting of a woman's face on a building; a giant echnida painted onto a wall; a tiny paste-up on the back of a telegraph pole. This glimpse of art on an otherwise dull street both transports and intrigues you: who was the artist? What is the story behind the painting? Street art photographer Lou Chamberlin is following on from the success of her book Street Art: Melbourne with Street Art: Australia, a celebration of street art across the country, featuring the art, artists and collaborations who have shaped the street art scene in Australia over the past 10 years. You might find some recognisable artists and faces in the book, as Lou takes us, lens by lens, on an epic journey across the most exciting art in the country. ...Show more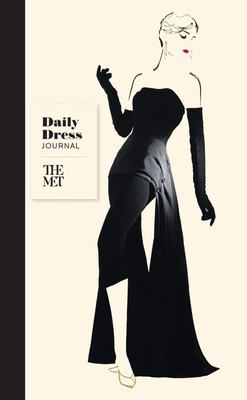 $24.99
AUD
Category: Art & Fashion
Drawing from highlights of the Metropolitan Museum of Art's famous Costume Collection, this hardcover journal features a stunning selection of dresses from over 300 years of style among its lined pages. Showcasing iconic looks by Chanel, Dior, Yves St. Laurent and more, it's sure to delight modern style mavens and vintage fashion enthusiasts alike. With luxe details like a foil stamped cover, gilded edges, and a ribbon marker, the journal is a gorgeous accessory that's a pleasure to open and use every day. ...Show more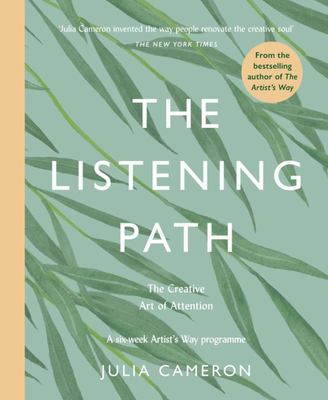 $29.99
AUD
Category: Art & Fashion
A groundbreaking new book about listening to ourselves, to others and to the world from the internationally bestselling 'queen of change', Julia Cameron. From the bestselling author of The Artist's Way comes a new, transformative guide to deeper, more profound listening and creativity. Over six weeks, readers will be given the tools to become better listeners-to their environment, the people around them, and themselves. The reward for learning to truly listen is immense. As we learn to listen, our attention is heightened and we gain healing, insight, clarity. But above all, listening creates connections and ignites a creativity that will resonate through every aspect of our lives. ...Show more
$24.99
AUD
Category: Art & Fashion
A workbook of creative and mindful exercises inspired by still life. Many people say they can't draw, but everyone can. Still Life Drawing reminds us that putting pen to paper is a simple pleasure, available to anyone. And when it comes to combining colors, playing with pattern and exploring shapes, the re are no rules. Taking inspiration from the objects we encounter is a great place to start, and can help us to find creativity and meaning in our everyday lives.   Since the dawn of time, humans have drawn the items that surround them. Ancient Roman paintings of fruits and flowers kicked off a tradition adopted by artists from Caravaggio to Van Gogh. Still life requires us to slow down and pay attention to often-overlooked details - an art in itself. Colors, patterns and textures are everywhere, and noticing the shape of the coffee cup on our desk or the orange of a pumpkin at the market can spark all kinds of ideas.   This beautiful book of quick, achievable and fun exercises from graphic artist and designer Alice Oehr will inspire you to put your own spin on still life and create artworks with what you have. Learn to: - Use uncomplicated techniques to represent objects on paper, - Experiment with pattern and color, - Create texture with different mediums: collage, paint or even pixels, - Take the time to appreciate the small things and build creativity into your routines, - And of course use artistic license and invent your own rules   ...Show more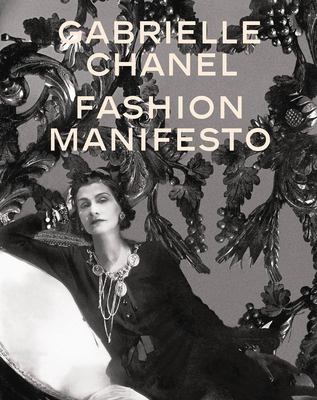 $90.00
AUD
Category: Art & Fashion
A revolutionary fashion icon, Gabrielle "Coco" Chanel can lay claim to inventing modern women's fashion. At the beginning of the twentieth century, she stripped women of their corsets, bobbed their hair, and sent them out into the sun to get a tan. She introduced the little black dress, created women's trousers, and produced the exquisitely made suits that became her trademark. She designed the first-ever couture perfume--No. 5--whose square-cut, cubist bottle became a symbol of art deco style, and which remains the most popular scent ever created. Her ideas on elegance and what it meant to be a modern woman created an immutable sense of style that still resonates today. Published to accompany a landmark exhibition in Paris and at the de Young in San Francisco, Gabrielle Chanel chronicles the designer's life from birth through the evolution of her timeless style. Specially commissioned photographs by Julien T. Hamon showcase her designs, while essays from fashion historians complemented by rare archival documents, including pictures of Chanel herself, paint a portrait of the designer in her time. This volume is a must-have for all fashion fans and students. ...Show more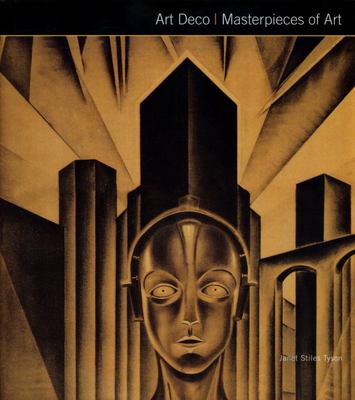 $29.99
AUD
Category: Art & Fashion | Series: Masterpieces of Art Ser.
Focusing on Art Deco graphic art and illustration, this gorgeous new book features fascinating text on the movement in general, fashion and advertising, accompanied by beautiful reproductions of work by talents such as Barbier, Ert , Cassandre and Colin. Sympathetic examples of other forms of Art Deco a re also included.   ...Show more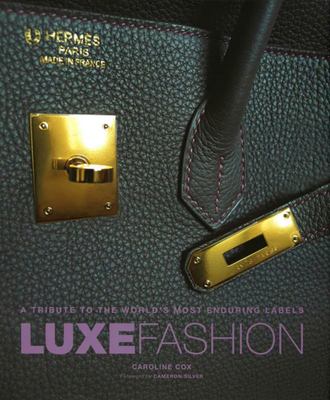 $34.99
AUD
Category: Art & Fashion
Celebrating the most hallowed fashion brands from Hermes of Paris and Burberry of London through to legendary US labels such as Brooks Brothers, this lush and sophisticated volume will captivate and inform even the most avid fashion devotee Written and exhaustively researched by international fashion au thority Caroline Cox, "Luxe Fashion" is a comprehensive guide to iconic heritage fashion brands--categorized by country into clothing, knitwear, footwear, and accessories. Part 1 profiles 50 of the finest heritage fashion labels, from their earliest origins to how they maintain success and relevance today. Part 2 is a directory of more than 150 more essential brands that live up to the standard of a heritage label. Each featured brand is beautifully illustrated with historical and contemporary imagery that contributes to the story of how artisans from all over the world have created exceptional objects of desire that have endured because of their superb quality, superior craftsmanship, and timeless design appeal. ...Show more
$19.95
AUD
Category: Art & Fashion
Good news for all SECRET GARDEN fans All editions of SECRET GARDEN now feature thicker and heavier paper stock, fighting bleed-through from ink pens.   Experience the phenomenon that has sold 11 million copies worldwide and launched the coloring craze for adults.   This beautiful and interactive col oring book features delicate and highly detailed pen-and-ink illustrations--all waiting to be brought to life with color. As added entertainment, tiny garden creatures are hidden on the pages, waiting to be found, and a key and index are included in the back. The book's cover and jacket are also colorable.   Appealing to all ages, SECRET GARDEN is the original and first book by Johanna Basford. ...Show more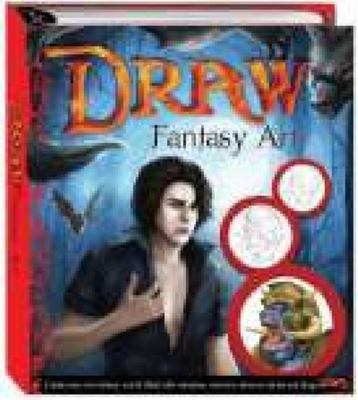 $19.99
AUD
Category: Art & Fashion | Series: Binder Ser.
Create your very own fantasy masterpieces! With step-by-step instructions and easy-to-follow directions, this comprehensive guide builds drawing skills and confidence while providing a solid foundation for emerging artists. The full-colour book includes information on what materials to use, expert techn iques to master, skills to practice and helpful drawing tips. ...Show more

$14.99
AUD
Category: Art & Fashion
Melbourne - aka 'Burn City' - is internationally renowned for its street art. For more than twelve years Lou Chamberlin has been photographing its painted streets, capturing the most memorable pieces of this ephemeral art form and creating an ongoing record of the city's robust street subculture. These pages showcase the best of the city, including the 'burners' - the pieces so hot they're 'burning' off the wall. ...Show more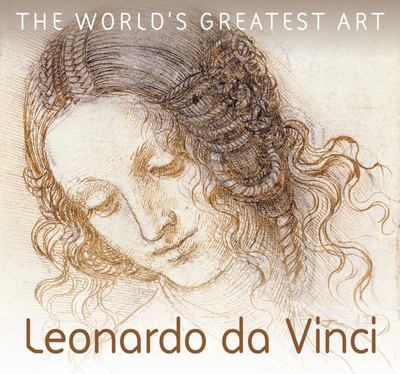 $34.99
AUD
Category: Art & Fashion | Series: The\World's Greatest Art Ser.
Exploring the life and works of the great artist, World's Greatest Art: Da Vinci considers the achievements of Italy's most well-known and influential artist. The book follows his artistic development, from early drawings and paintings while apprentice to artist Andrea del Verrocchio, to his later works , including the renowned Mona Lisaas well as his scientific observations and inventions that still impact the world today. ...Show more