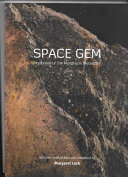 $30.00
AUD
Category: Astronomy
The story of the Murchison meteorite which fell over the Murchison district on Sunday, 28th September 1969.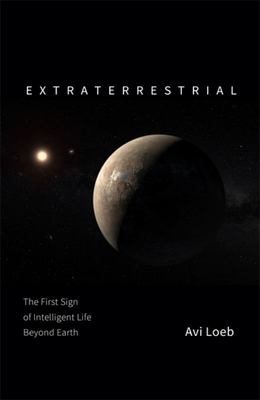 $32.99
AUD
Category: Astronomy
"Provocative and thrilling ... Loeb asks us to think big and to expect the unexpected."--Alan Lightman, New York Times bestselling author of Einstein's Dreams and Searching for Stars on an Island in MaineHarvard's top astronomer lays out his controversial theory that our solar system was recently visite d by advanced alien technology from a distant star. In late 2017, scientists at a Hawaiian observatory glimpsed an object soaring through our inner solar system, moving so quickly that it could only have come from another star. Avi Loeb, Harvard's top astronomer, showed it was not an asteroid; it was moving too fast along a strange orbit, and left no trail of gas or debris in its wake. There was only one conceivable explanation: the object was a piece of advanced technology created by a distant alien civilization. In Extraterrestrial, Loeb takes readers inside the thrilling story of the first interstellar visitor to be spotted in our solar system. He outlines his controversial theory and its profound implications: for science, for religion, and for the future of our species and our planet. A mind-bending journey through the furthest reaches of science, space-time, and the human imagination, Extraterrestrial challenges readers to aim for the stars--and to think critically about what's out there, no matter how strange it seems. ...Show more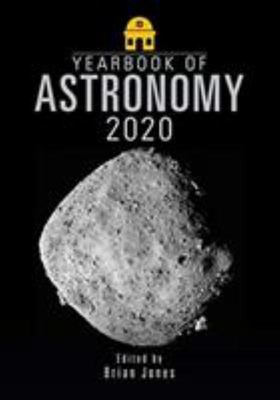 $44.99
AUD
Category: Astronomy
Maintaining its appealing style and presentation, Yearbook of Astronomy 2020 contains comprehensive jargon-free monthly sky notes and an authoritative set of sky charts to enable backyard astronomers and sky-gazers everywhere to plan their viewing of the year's eclipses, comets, meteor showers and minor planets as well as detailing the phases of the moon and visibility and locations of the planets throughout the year. To supplement all this is a variety of entertaining and informative articles, a feature for which the Yearbook of Astronomy is known.Among the wide-ranging articles for the 2020 edition are 200 Years of the Royal Astronomical Society, The Naming of Stars, Astronomical Sketching, Dark Matter and Galaxies, Eclipsing Binaries, The First Known Black Hole, and A Perspective on the Aboriginal View of the World.Yearbook of Astronomy made its first appearance way back in 1962, shortly after the dawning of the Space Age. Now well into its sixth decade of production, the Yearbook is rapidly heading for its Diamond Jubilee edition in 2022. It continues to be essential reading for anyone lured and fascinated by the magic of astronomy and has a desire to extend their knowledge of the Universe and its wonders.Yearbook of Astronomy is indeed an inspiration to amateur and professional astronomers alike, and warrants a place on the bookshelf of all sky-watchers and stargazers. ...Show more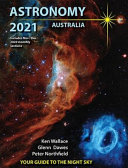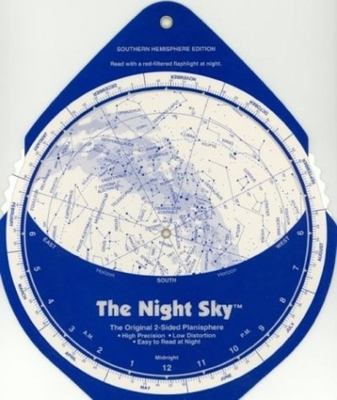 $29.99
AUD
Category: Astronomy | Series: Quasar Ser.
A planisphere is a hand held aid used to identify which stars and constellations are visible. It's easy to use. Just turn the disc so the date lines up with the current time and it shows you what the sky looks like now! This special double-sided design makes it easier to relate to what you see in the sk y, giving a less distorted view compared to the more common, traditional single sided ones. Included is Quasar's unique Planet Finder card, which gives the approximate position of the five naked eye planets, Mercury, Venus, Mars, Jupiter and Saturn. ...Show more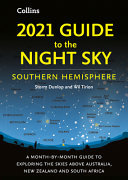 $19.99
AUD
Category: Astronomy
A comprehensive handbook to the planets, stars and constellations visible from the southern hemisphere. 6 pages for each month covering January-December 2021.   Diagrams drawn for the latitude of southern Australia, but including events visible from New Zealand and South Africa.  Written and illustrated by astronomical experts, Storm Dunlop and Wil Tirion.   Content includes:   * Advice on where to start looking   * Easy-to-use star maps for each month with descriptions of what to see   * Special, detailed charts for positions of planets, minor planets and comets in 2021   * Seasonal charts   * Details of dark sky sites   * Details of objects and events you might see in 2021   * Diagrams of notable events visible from Australia, and some for New Zealand and South Africa   ...Show more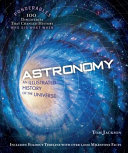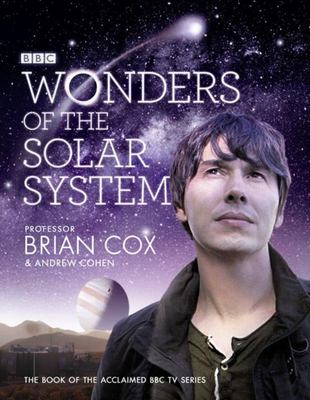 $39.99
AUD
Category: Astronomy
Taking readers on a breathtaking visual and scientific adventure, renowned physicist Brian Cox reveals the Solar System as you have never seen it before: from Saturn's moons, where giant ice fountains spout into space and oceans are made of liquid methane, to Jupiter, where storms rage that are twice th e size of Earth and giant super-volcanoes dominate its tortured moon of Io. Professor Cox takes you on a journey of discovery where alien worlds become places you can see and explore. He introduces you to the planets and moons beyond our world, finding the biggest and most bizarre and powerful natural phenomena. He visits some of the most spectacular and extreme locations here on Earth to unveil what our planet can reveal about the wonders of the Solar System. Employing his trademark authoritative yet down-to-earth approach, Brian explores how these previously unseen phenomena have dramatically expanded our horizons with new discoveries about the planets, their moons, and how they came to be the way they are. Includes 500 diagrams and full-color photographs ...Show more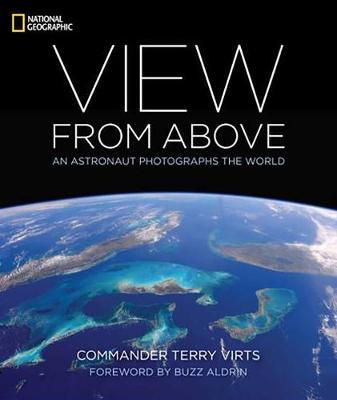 $69.99
AUD
Category: Astronomy
This majestic National Geographic photography book offers a spectacular view of Earth from outer space, featuring aerial imagery taken from the International Space Station by NASA astronaut Terry Virts.Few people get the experience of seeing the world from outer space-and no one has taken as many pictur es of Earth from above as Terry Virts. Celebrated NASA astronaut, pilot of the space shuttle, crew member on Soyuz, and commander of the International Space Station, Virts has spent more than 200 days in space-and very few of those days went by without his reaching for his camera. Now as never before, Virts shares the astronaut's view of the world, offering astounding aerial views of our planet and the vastness that surrounds it. The colors, shapes, details-and the stories they tell-are endlessly fascinating. Virts's book marries his stunning photographs with glimpses of everyday life in orbit. And amid this amazing show of Earth spectacles, he reflects on how the astronaut's point of view has shaped his life and spirit. Filled with magnificent photographs that will astonish and inspire, this book-and its intrepid author-becomes our guide to a new way of looking at the world. ...Show more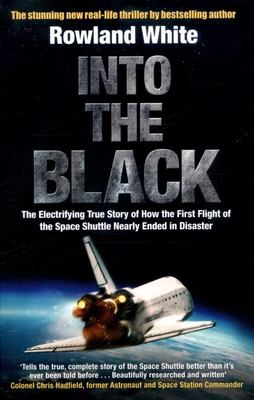 $24.99
AUD
Category: Astronomy
On 12th April 1981 a revolutionary new spacecraft blasted off from Florida on her maiden flight. NASA's Space Shuttle Columbia was the most advanced flying machine ever built - the high watermark of post-war aviation development. A direct descendant of the record-breaking X-planes the likes of which Chu ck Yeager had tested in the skies over the Mojave Desert, Columbia was a winged rocket plane, the size of an airliner, capable of flying to space and back before being made ready to fly again. She was the world's first real spaceship. On board were men with the Right Stuff. The Shuttle's Commander, moonwalker John Young, was already a veteran of five spaceflights. Alongside him, Pilot Bob Crippen was making his first, but Crip, taken in by the space agency after the cancellation of a top secret military space station programme in 1969, had worked on the Shuttle's development for a decade. Never before had a crew been so well prepared for their mission. Yet less than an hour after Young and Crippen's spectacular departure from the Cape it was clear that all was not well. Tiles designed to protect Columbia from the blowtorch burn of re-entry were missing from the heatshield. If the damage to their ship was too great the astronauts would be unable to return safely to earth. But neither they nor mission control possessed any way of knowing. Instead, NASA turned to the National Reconnaissance Office, a spy agency hidden deep inside the Pentagon whose very existence was classified. To help, the NRO would attempt something that had never been done before. Success would require skill, pinpoint timing and luck ...Drawing on brand new interviews with astronauts and engineers, archive material and newly declassified documents, Rowland White, bestselling author of Vulcan 607, has pieced together the dramatic untold story of the mission for the first time. Into the Black is a thrilling race against time; a gripping high stakes cold-war story, and a celebration of a beyond the state-of-the-art machine that, hailed as one of the seven new wonders of the world, rekindled our passion for spaceflight. With a foreword by Astronaut Richard Truly. "Beautifully researched and written, Into the Black tells the true, complete story of the Space Shuttle better than it's ever been told before." (Colonel Chris Hadfield, former Astronaut and Space Station Commander). "Brilliantly revealed, Into the Black is the finely tuned true story of the first flight of the Space Shuttle Columbia. Rowland White has magnificently laid bare the unknown dangers and unseen hazards of that first mission ...Once read, not forgotten." (Clive Cussler). ...Show more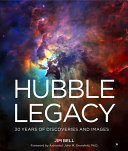 $39.99
AUD
Category: Astronomy
This is the definitive book on the Hubble Space Telescope, written by noted astronomer Jim Bell. Looking deep into space, by definition, means looking back in time--and the Hubble Space Telescope can look very far back, including at stars, nebulae, and galaxies that are millions, even billions, of years old. If there is a single legacy of Hubble as it turns 30 years old and nears the end of its useful life, it is this: It has done more to chronicle the origin and evolution of the known universe than any other instrument ever created. Hubble has also captured an astounding collection of ultraviolet images that include geysers of solar light, Mars' famous dust storms, exploding stars, solar flares, globular clusters, and actual galaxies colliding. As for scientific milestones, Hubble has helped us learn that the universe is 13.8 billion years old, that just about every large galaxy features a black hole at its center, and that it's possible to create 3-D maps of dark matter. Hubble Legacy will not only feature the most stunning imagery captured by the telescope, but also explain how Hubble has advanced our understanding of the universe and our very creation. ...Show more