$24.99
AUD
Category: Audio | Series: Twilight Saga
Although eighteen-year-old Bella joins the dark but seductive world of the immortals by marrying Edward the vampire, her connection to the powerful werewolf Jacob remains unsevered.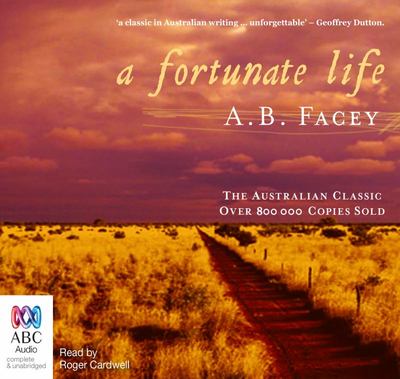 $49.95
AUD
Category: Audio
Born in 1894, Facey lived the rough frontier life of a sheep farmer, survived the gore of Gallipoli, raised a family through the Depression and spent sixty years with his beloved wife, Evelyn. Despite enduring hardships we can barely imagine today, Facey always saw his life as a 'fortunate' one. A true classic of Australian literature, his simply written autobiography is an inspiration. It is the story of a life lived to the full - the extraordinary journey of an ordinary man. ...Show more
$24.99
AUD
Category: Audio | Series: Twilight Saga
As Seattle is ravaged by a string of mysterious killings and a malicious vampire continues her quest for revenge, Bella once again finds herself surrounded by danger. In the midst of it all, she is forced to choose between her love for Edward and her friendship with Jacob - knowing that her decision has the potential to ignite the ageless struggle between vampire and werewolf. With her graduation quickly approaching, Bella has one more decision to make: life or death. But which is which? ...Show more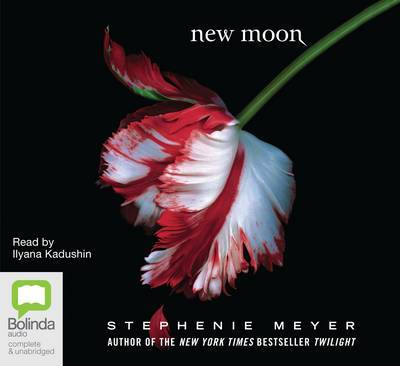 $24.99
AUD
Category: Audio | Series: Twilight Saga
When the Cullens, including her beloved Edward, leave Forks rather than risk revealing that they are vampires, it is almost too much for eighteen-year-old Bella to bear, but she finds solace in her friend Jacob until he is drawn into a 'cult' and changes in terrible ways.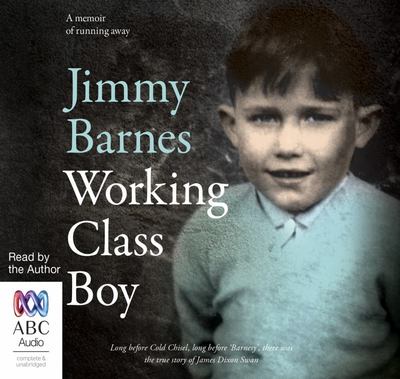 $49.95
AUD
Category: Audio
A household name, an Australian rock icon, the elder statesman of Ozrock - there isn't an accolade or cliche that doesn't apply to Jimmy Barnes. But long before Cold Chisel and Barnesy, long before the tall tales of success and excess, there was the true story of James Dixon Swan - a working class boy w hose family made the journey from Scotland to Australia in search of a better life. Working Class Boy is a powerful reflection on a traumatic and violent childhood, which fuelled the excess and recklessness that would define, but almost destroy, the rock'n'roll legend. This is the story of how James Swan became Jimmy Barnes. It is a memoir burning with the frustration and frenetic energy of teenage sex, drugs, violence and ambition for more than what you have. Raw, gritty, compassionate, surprising and darkly funny - Jimmy Barnes's childhood memoir is at once the story of migrant dreams fulfilled and dashed. Arriving in Australia in the Summer of 1962, things went from bad to worse for the Swan family - Dot, Jim and their six kids. The scramble to manage in the tough northern suburbs of Adelaide in the 60s would take its toll on the Swans as dwindling money, too much alcohol, and fraying tempers gave way to violence and despair. This is the story a family's collapse, but also a young boy's dream to escape the misery of the suburbs with a once-in-a-lifetime chance to join a rock'n'roll band and get out of town for good.     ...Show more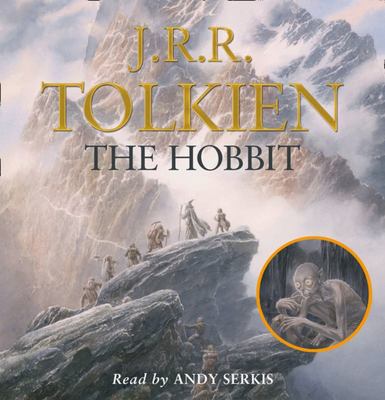 The Hobbit
by Andy Serkis (Read by); J.r.r. Tolkien
$49.99
AUD
Category: Audio
This brand-new unabridged audio book of J.R.R. Tolkien's beloved The Hobbit is read by the BAFTA award-winning actor, director and author, Andy Serkis Bilbo Baggins is a hobbit who enjoys a comfortable, unambitious life, rarely travelling further than the pantry of his hobbit-hole in Bag End. But his co ntentment is disturbed when the wizard, Gandalf, and a company of thirteen dwarves arrive on his doorstep one day, to whisk him away on a journey 'there and back again'. They have a plot to raid the treasure hoard of Smaug the Magnificent, a large and very dangerous dragon... The prelude to THE LORD OF THE RINGS, THE HOBBIT has sold many millions of copies since its publication in 1937, establishing itself as one of the most influential books of the twentieth century. ...Show more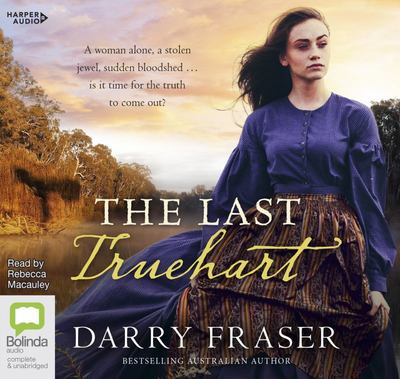 $39.95
AUD
Category: Audio
1898, Geelong, Victoria. Stella Truehart is all alone in the world. Her good-for-nothing husband has died violently at the hands of an unknown assailant. Her mother is dead, her father deserted them before she was born, and now her kindly Truehart grandparents are also in their graves. Private detectiv e Bendigo Barrett has been tasked with finding Stella. He believes his client's intentions are good, but it is evident that someone with darker motives is also seeking her. For her own part Stella is fiercely independent, but as danger mounts she agrees to work with Bendigo and before long they travel together to Sydney to meet his mysterious client where they discover more questions than answers. What role do a stolen precious jewel and a long-ago US Civil War ship play in Stella's story? Will sudden bloodshed prevent the resolution of the mystery and stand in the way of her feelings for Bendigo? It is time, at last, for the truth to be revealed ... ...Show more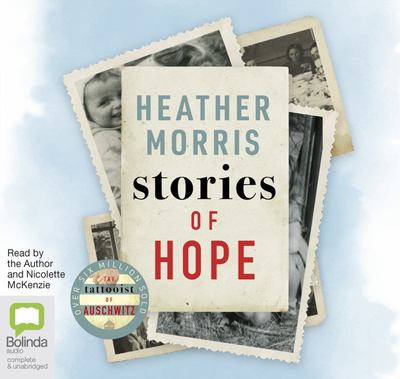 $39.95
AUD
Category: Audio
'Stories are what connect us, and remind us that hope is always possible.' In Stories of Hope, Heather Morris, author of the internationally bestselling novels The Tattooist of Auschwitz and Cilka's Journey, takes us on an inspirational voyage through some of the defining experiences of her life, inclu ding her profound friendship with Lale Sokolov, the tattooist at Auschwitz-Birkenau. Heather's great talent as a listener – a skill she employed when she first met Lale – led him to entrust Heather with his life story, which she told in her bestselling novel. Now she shares how she learned to really listen to the stories people told her, some of which she has shared with millions of readers in her fiction. An essential companion to The Tattooist of Auschwitz and an inspiring manual for life, Stories of Hope will examine and explore Heather's extraordinary writing journey, in the form of a series of tales of the remarkable people she has met, the incredible stories they have shared with her, and the lessons they hold for us all. ...Show more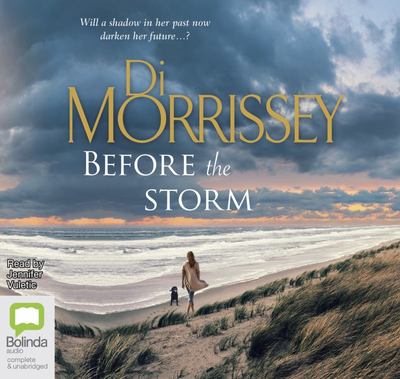 $49.95
AUD
Category: Audio
Face her demons? Or run?After being double-crossed by a devious colleague, career woman Ellie Conlan quits her job on principle. With no idea what to do next, she retreats to Storm Harbour, an idyllic Victorian beach town.Ellie's grandfather runs The Storm Harbour Chronicle, the trusted local newspaper. As Ellie is drawn into a story about a development that could split the coastal community - and involves her with the influential O'Neill family - an event she has long suppressed threatens to overwhelm her.Dark clouds gather as rumours fly and tensions mount. And when a violent storm breaks and rages, Ellie will finally have to confront her past. ...Show more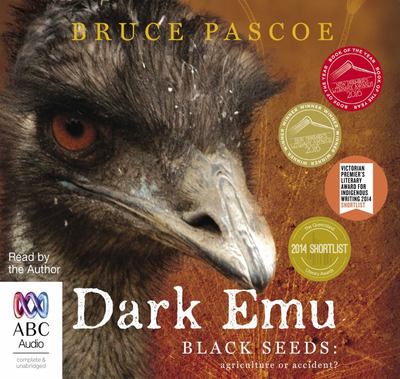 $34.95
AUD
Category: Audio
Dark Emu puts forward an argument for a reconsideration of the hunter-gatherer tag for pre-colonial Aboriginal Australians. The evidence insists that Aboriginal people right across the continent were using domesticated plants, sowing, harvesting, irrigating and storing - behaviors inconsistent with the hunter-gatherer tag. Gerritsen and Gammage in their latest books support this premise but Pascoe takes this further and challenges the hunter-gatherer tag as a convenient lie. Almost all the evidence comes from the records and diaries of the Australian explorers, impeccable sources. ...Show more