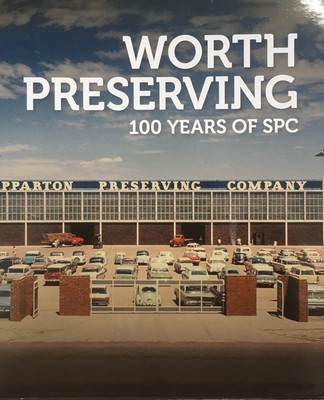 $60.00
AUD
Category: Australia
Worth Preserving tells the history of the many families and individuals who have contributed to the success of this innovative Australian company. Filled with photographs and anecdotes from the last 100 years this is a must have for anyone with an interest in this iconic business.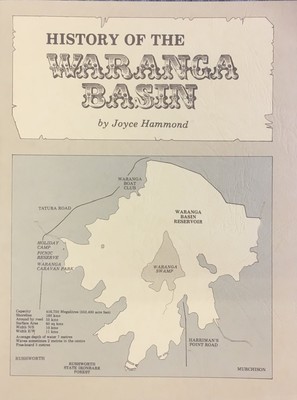 $17.99
AUD
Category: Australia
Early history mentions an aboriginal protectorate in the area of Waranga; the discovery of gold, the gold escort and unrest at mines which heralded the Eureka Stockade. Items also include pioneer families, irrigation and the timber industry. Index, photographs. From 1869 to 1975 Publication Date:Jan 1 989 ...Show more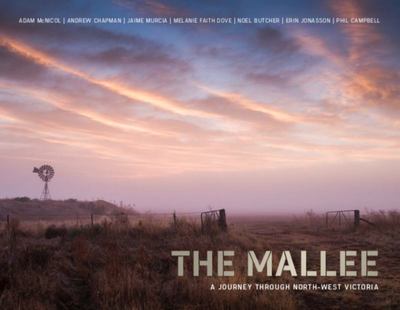 The Mallee: A Journey Through North-West Victoria (HB)
by Adam McNicol (Text by, Photographer); Erin Jonasson (Photographer); Phil Campbell (Designed by, Photographer); Andrew Chapman (Photographer); Noel Butcher (Photographer); Melanie Dove (Photographer); Heather Ewart (Foreword by); Jaime Murcia (Photographer)
$59.99
AUD
Category: Australia
Between 1880 and 1930, a series of schemes brought thousands of settlers to Victoria's Mallee region. At the same time, a number of railway lines were constructed through the area, with towns constructed approximately every 10 miles. Now, almost a century after the settlement schemes ended and the depop ulation of the Mallee began, a team of Australia's best rural documentary photographers, along with writer Adam McNicol, who grew up in the Mallee town of Manangatang, retrace the railway lines to see what remains. The result is a stunning photo book, containing over 150 full colour images. 'The Mallee: A journey through north-west Victoria' is a portrait and celebration of the small communities that dot north- west Victoria and the people who call them home. The book, which has a foreword by 'Backroads' presenter Heather Ewart, captures life in the small towns of the Mallee and on the farms that surround them. One particular focus is the growing interest in the area from tourists, who in recent years have flocked to the Silo Art Trail and Lake Tyrrell, breathing new life into a region becoming famous for its brilliant sunsets and hospitable locals. ...Show more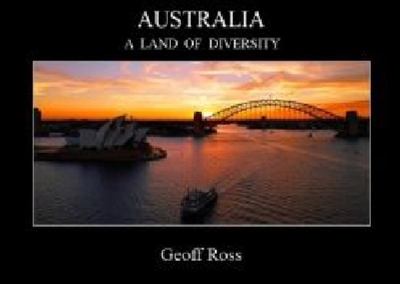 $12.99
AUD
Category: Australia
Geoff Ross is an acclaimed Australian landscape photographer. From his base in Australia, he travels around the world seeking to capture through his own eyes inspiring photographs of the world's spectacular landscapes. His New Zealand landscape books have become best sellers in their respective categori es.'Australia - A Land of Diversity' is a compact photographic coffee table book which contains 96 pages of colour images showing many notable landscapes of Australia.The range of images is far reaching across Australia, and the book shows many of the highlights of this often harsh, but unique country. From the tropical beaches, cool high country, stunning waterfalls, fern and palm covered rainforests, to the outback deserts and gorges, Australia has something for everyone. It is a country that one can get totally immersed in, and very few people would not be impressed by its vastness, where you can easily find solitude amongst the nature of your choosing.This is a book that will appeal to anyone who loves unspoilt natural landscapes. ...Show more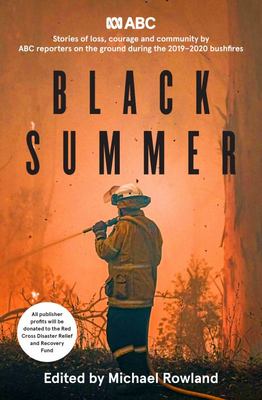 $34.99
AUD
Category: Australia
Told by ABC journalists who were on the ground and broadcasting during our worst ever fire season, spearheaded by Michael Rowland The bushfires that burnt across Australia from June 2019 to February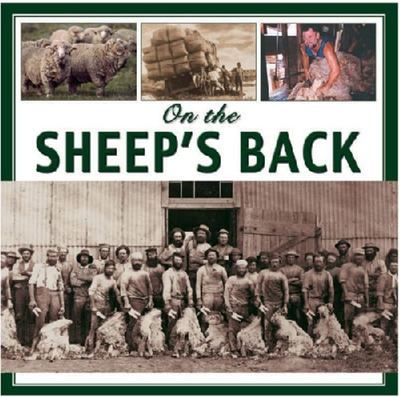 $29.99
AUD
Category: Australia
It is great to see a book put together with stories directly from the mouths of people who have been in the industry for many years. Their stories are not the tales of fishermen but of fact, about the characters who for years made up the shearing industry.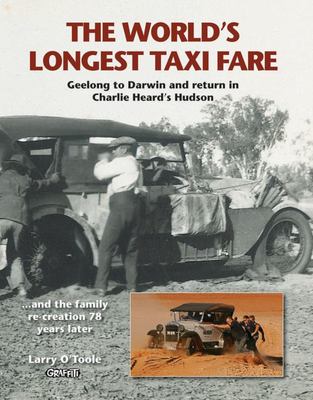 $39.95
AUD
Category: Australia
Motor Service Provider, Charlie Heard, was engaged to carry three ladies on a daring outback adventure in 1930. Ada Beal, Lil Wilmot and Eileen Glenny were Charlie's intrepid passengers. He drove them in his Hudson taxi from Lorne in Victoria, up through the red centre to Darwin, and back down to Victor ia via Brisbane and Sydney. A real outback adventure before made roads existed outside the main cities. Charlie's Hudson travelled just over 7000 miles on the trip and it took almost three months to complete the journey. Charlie's grandchildren re-created the trip 78 years later in a 1928 Essex. This book has been produced in two parts, the initial adventure as experienced by Charlie Heard and his passengers and the second part, the re-creation of the trip by Charlie's grandchildren in 2008 and recorded in a diary by Ron Heard. ...Show more
$32.99
AUD
Category: Australia
From the happiness and freedom of her bush childhood, Tanya Heaslip is sent to a boarding school sixteen hundred kilometres away from everything and everyone she loves. As these years pass surrounded by the friends she makes, Tanya's memoir is a humorous and inspiring story of strength, resilience and t he realities of Australian outback life.   ...Show more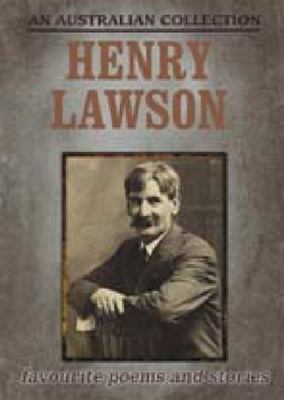 $19.95
AUD
Category: Australia | Series: An\Australian Collection
Henry Lawson deserves a place alongside Banjo Pateron as Australia's best known poet and storyteller. This text contains his much loved favourite poems and prose.
$22.99
AUD
Category: Australia
Dark Emu argues for a reconsideration of the 'hunter-gatherer' tag for pre-colonial Aboriginal Australians and attempts to rebut the colonial myths that have worked to justify dispossession. Accomplished author Bruce Pascoe provides compelling evidence from the diaries of early explorers that suggests that systems of food production and land management have been blatantly understated in modern retellings of early Aboriginal history, and that a new look at Australia's past is required. ...Show more
$29.99
AUD
Category: Australia
Full-throated and provocative, this is a very personal battle cry to save our most precious natural resource.   'I LOVE IT.' Peter FitzSimons'With a deft mixture of outrage, humour and in-depth knowledge, only Beasley could make water policy a page turner.' Craig Reucassel'It's great to shed some more l ight on the policy creep and mismanagement that is driving environmental degradation of many of the Murray-Darling Basin rivers.' Professor Richard Kingsford, Wentworth Group of Concerned Scientists'We want to reset these bio-diversities and the ecologies in our country. We want to see our fish spawning as they once were, our animals coming back down to drink. Fresh quality water out of the Coorong, not this super saline stuff that we're living in today's environment. It's slowly dying. You can smell the impact of what's happening . . .' Grant Rigney, Ngarrindjeri Nation, from his sworn evidence at the Royal Commission into the Murray-Darling Basin.Richard Beasley is fed up. He's fed up with vested interests killing off Australia's most precious water resource. He's fed up with the cowardice and negligence that have allowed Big Agriculture and irrigators to destroy a river system that can sustain both the environment and the communities that depend on it. He's fed up that a noble plan to save Murray-Darling Basin based on the 'best scientific knowledge' has instead been corroded by lies, the denial of climate change, pseudoscience and political expediency.He pulls no punches. He's provocative, he's outrageous, he points the finger without shame. And he will leave you very, very angry. Dead in the Water would be political satire of the highest order . . . if it weren't so tragically true ...Show more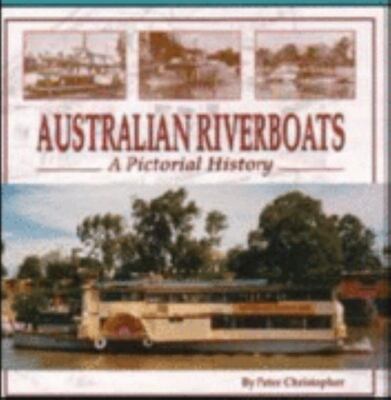 $29.95
AUD
Category: Australia
This book brings together a unique collection of photos, sketches and accounts of the life of river communities. It is not just a book for riverboat enthusiasts, it is for anyone with an interest in social history.