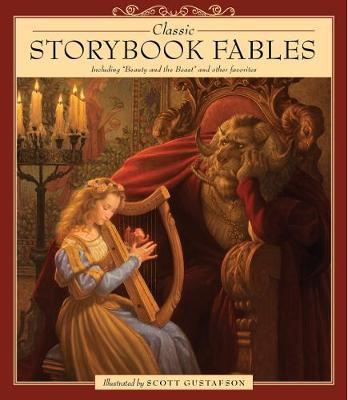 $16.99
AUD
Category: Children's Classics
An award-winning author and illustrator turns his attention to classic fablesand other family favorites in this beautifully illustrated, large-format giftbook. Full color.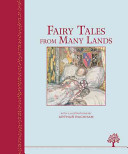 $9.99
AUD
$19.99
(50% off)
Category: Children's Classics | Series: Heritage Classics
This enchanting collection of fairy tales from around the world includes some well-known - and some lesser known - magical tales. From England comes the tale of Jack the Giant-Killer, from France Sleeping Beauty. From Italy we have Cesarino and the Dragon, The Adventures of Little Peachling from Japan a nd The Golden Apple-Tree and the Nine Peahens from Serbia. Accompanied by the unmistakable illustrations of Arthur Rackham, this collection will delight a whole new generation of readers. "The Rackham style, with its grotesque trees and ghoulish creatures, the fairy tales of sylvan glades and classical maidens, have charmed, terrified and delighted generations of adults and children alike". (The Telegraph). ...Show more
$39.99
AUD
Category: Children's Classics
First published over 100 years ago in 1918, these delightful tales of iconic Australian folklore have never been out of print. Combined together in one hardback bind-up for the first time, this edition includes The Complete Adventures of Snugglepot & Cuddlepie, Little Ragged Blossom, Little Obelia, Nuttybub & Nittersing and Chucklebud & Wunkydoo. Featuring May Gibbs' original stories and hand-drawn illustrations, this edition brings to life the enchanting world of the gumnut babies and other bush characters for today's generation. Snugglepot and Cuddlepie set off looking to see a Human for the first time. Their adventures take them all across the bush introducing us to beloved characters and native bush creatures along the way. This hardback is the ultimate addition to any fan's collection. ...Show more
Robinson Crusoe
by Daniel Defoe; Robert Ingpen (Illustrator)
$49.99
AUD
Category: Children's Classics
Daniel Defoe's Robinson Crusoe, regarded by many to be first novel in English, is also the original tale of a castaway struggling to survive on a remote desert island. This Penguin Classics is edited with an introduction and notes by John Richetti. The sole survivor of a shipwreck, Robinson Crusoe is wa shed up on a desert island. In his journal he chronicles his daily battle to stay alive, as he conquers isolation, fashions shelter and clothes, enlists the help of a native islander who he names 'Friday', and fights off cannibals and mutineers. Written in an age of exploration and enterprise, it has been variously interpreted as an embodiment of British imperialist values, as a portrayal of 'natural man', or as a moral fable. But above all is a brilliant narrative, depicting Crusoe's transformation from terrified survivor to self-sufficient master of an island. This edition contains a full chronology of Defoe's life and times, explanatory notes, glossary and a critical introduction discussing Robinson Crusoe as a pioneering work of modern psychological realism. Daniel Defoe (1660-1731) had a variety of careers including merchant, soldier, and political pamphleteer. Over the course of his life Daniel Defoe wrote over two hundred and fifty books on economics, history, biography and crime, but is best remembered for the fiction he produced in late life, which includes Robinson Crusoe (1719), Moll Flanders (1722) and Roxana (1724). Defoe had a great influence on the development of the English novel and many consider him to be the first true novelist. If you enjoyed Robinson Crusoe, you may like Alexandre Dumas' The Count of Monte Cristo, also available in Penguin Classics. 'Robinson Crusoe has a universal appeal, a story that goes right to the core of existence' Simon Armitage   ...Show more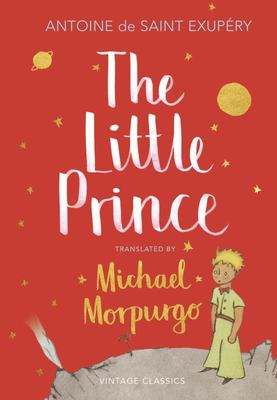 $22.99
AUD
Category: Children's Classics
The little prince is a poetic tale that comes accompanied by illustrations made with watercolors by Saint-Exupéry himself. In it, a pilot is lost in the Sahara desert after his plane suffered a breakdown, but to his surprise, it is there that he meets a little prince from another planet. History has a p hilosophical theme, which includes social criticisms directed at the "strangeness" with which adults see things. These criticisms of "important" things and the world of adults are appearing in the book throughout the narrative.It includes a brief biography of the author. ...Show more
$24.99
AUD
Category: Children's Classics
Read the original May Gibbs stories that give us a peek behind the gum leaf at what makes our favourite Bush Babies their cheeky self. This brand new bind-up edition is beautifully embellished with May Gibbs' original illustrations and words from over 100 years ago. Containing stories from Gumnut Babies , Gum Blossom Babies, Boronia Babies, Flannel Flower Babies, Wattle Babies and much more. ...Show more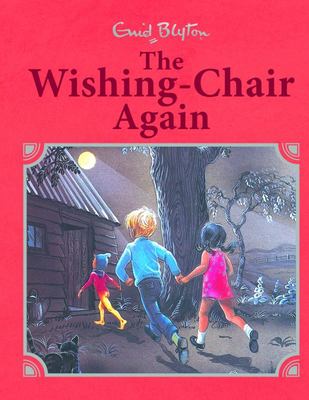 $24.99
AUD
Category: Children's Classics
Mollie and Peter are home for the holidays and can't wait to visit many more incredible places in their magic Wishing-Chair. Together they have wonderful adventures, but what happens when the Wishing- Chair is stolen and then gets its wings cut off by the naughty Slipperies?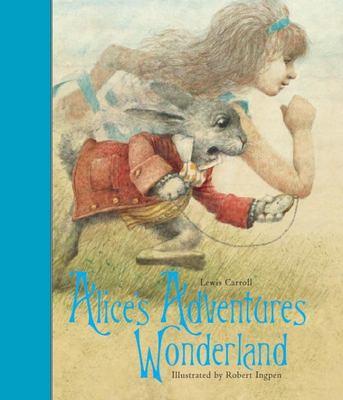 $39.99
AUD
Category: Children's Classics
Alice's Adventures in Wonderland Lewis CarrollAlice's Adventures in Wonderland (commonly shortened to Alice in Wonderland) is an 1865 novel written by English author Charles Lutwidge Dodgson under the pseudonym Lewis Carroll. It tells of a girl named Alice falling through a rabbit hole into a fantasy wo rld populated by peculiar, anthropomorphic creatures. The tale plays with logic, giving the story lasting popularity with adults as well as with children. It is considered to be one of the best examples of the literary nonsense genre. Its narrative course and structure, characters and imagery have been enormously influential in both popular culture and literature, especially in the fantasy genre. ...Show more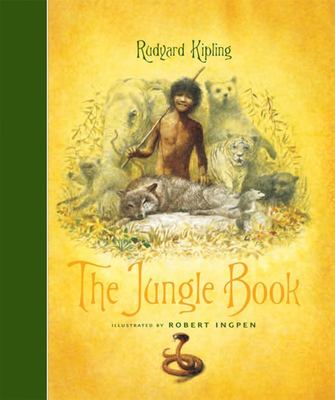 $39.99
AUD
Category: Children's Classics
Puffin Classics - the world's favourite stories - relaunched with exciting new covers.The Jungle Bookis a classic story of friendship between man and beast.Saved from the jaws of the evil tiger Shere Khan, young Mowgli is adopted by a wolf pack and taught the law of the jungle by lovable old Baloo the b ear and Bhageera the panther. The adventures of Rikki-Tikki-Tavi the snake-fighting mongoose, little Toomai and the elephant's secret dance, and Kotick the white seal are all part of Mowgli's extraordinary journey with his animal friends.With an introduction by Christopher Paolini.Joseph Rudyard Kipling (1865-1936) was born in India, although educated in England. He was a prolific writer and recognized as a genius. In 1907 he was awarded the Nobel Prize for Literature. His many books for children include Just So Storiesand Kim. The book includes a behind-the-scenes journey, including an author profile, a guide to who's who, activities and more.The Puffin Classics relaunch includes-A Little PrincessAlice's Adventures in WonderlandAlice's Adventures Through the Looking GlassAnne of Green Gables seriesBlack BeautyHans Andersen's Fairy TalesHeidiJourney to the Centre of the EarthLittle Women seriesPeter PanTales of the Greek HeroesThe Adventures of Huckleberry FinnThe Adventures of King ArthurThe Adventures of Tom SawyerThe Call of the WildThe Jungle BookThe OdysseyThe Secret GardenThe Wind in the WillowsThe Wizard of OzTreasure Island ...Show more
$34.99
AUD
Category: Children's Classics | Series: Winnie-the-Pooh
Rediscover A.A. Milne's delightful tales in this classic story collection containing both Winnie-the-Pooh and The House at Pooh Corner.The adventures of Pooh, Christopher Robin and all their friends in the Hundred Acre Wood are brought to life in this beautiful edition containing E.H. Shepard's original line illustrations. Meet the best bear in all the world for the first time in Winnie-the-Pooh, where he gets into a tight place, nearly catches a Woozle and heads off on an 'expotition' to the North Pole with the other animals. The adventures continue in The House at Pooh Corner, where Pooh meets the irrepressible Tigger for the first time, learns to play Poohsticks and sets a trap for a Heffalump.Heart-warming and funny, Milne's masterpiece reflects the power of a child's imagination like no other story before or since. The Winnie-the-Pooh stories are timeless children's classics.Do you own all the classic Pooh titles?Winnie-the-PoohThe House at Pooh CornerWhen We Were Very YoungNow We Are SixReturn to the Hundred Acre WoodThe Best Bear in all the World ...Show more