$45.00
AUD
Category: Children's Reference
An essential companion to the Harry Potter series, this spectacular new full-colour edition of J.K. Rowling'' s Quidditch Through the Ages brings together one of the worl'' s best loved storytellers with the creative genius of Emily Gravett. A sumptuous visual feast of a book, the pages are bursting wit h glorious illustrations, handmade memorabilia and two breathtaking gatefold spreads. This sporting almanac promises magic and wonder in equal measure for both newcomers to the Wizarding World and established Harry Potter fans. Each amazing page is waiting to pored over and enjoyed! Ron Weasley Devoured by Harry Potter in his first year, Quidditch Through the Ages is consulted on a daily basis by the young witches and wizards at Hogwarts. Kennilworthy Whis'' s sporting bible whisks readers through a whistle-stop tour of the wizarding worl'' s favourite sport. Packed with trivia, tales of on-pitch antics, and Quidditch stars past and present, the sports almanac also contains comprehensive profiles of Quidditch teams loved by readers of the Harry Potter novels - Chudley Cannons, Puddlemere United, Vratsa Vultures and many more......   ...Show more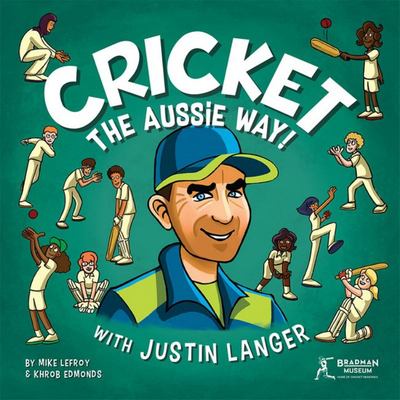 Cricket - the Aussie Way!
by Justin Langer; Churchill Press ((various roles))
$24.99
AUD
Category: Children's Reference
Justin Langer, the popular coach of Australian Men's Cricket Team, inspires young cricketers in this revival of the childrens sporting handbook – a condensed modern reboot of the Don Bradman classic, The Art of Cricket (1958).  When he had just embarked on his international cricket journey, Justin Lange r sought advice from the great Sir Donald Bradman. This helped set him on the pathway to a wonderful Test career. Now, just as he did for the Australian men's team, Justin has stepped in to help a struggling new kids' team – the Kangaroos. JL takes the team through much more than skills training, as he honours the same spirit of Aussie cricket that he instilled into the national men's side. He shares with them the importance of mateship, pride in effort, fair play, honesty, integrity, patience, courage and modesty. JL encourages the eleven aspiring cricketers to embrace these ideals as they strive to become Team Kangaroo. ...Show more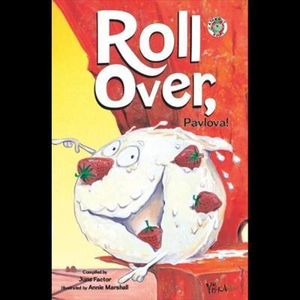 $10.99
AUD
Category: Children's Reference | Series: Far Out! Ser.
This collection of children's rhymes and chants were created by children, for children, and shared between children and across generations through their oral traditions. While being enormously fun and entertaining, these books have been shown to promote literacy through their use of rhythm and rhyme, en couraging children to recognize words and to predict what word/s might come next. This is the fifth book in the June Factor Far Out! series. ...Show more
$17.99
AUD
Category: Children's Reference | Series: Where's Wally?
The name of the game is Where's Wally? But finding Wally is the least of the challenges in this new Wally adventure. There are keys and scrolls to find, puzzles to solve and a host of characters to spot, including Woof, Wenda, Odlaw, and more.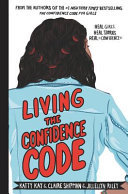 $24.99
AUD
Category: Children's Reference
New from the New York Times, USA Today, and Wall Street Journal bestselling authors of The Confidence Code for Girls The best way to understand confidence is to see it in action. That's why bestselling authors Katty Kay, Claire Shipman, and JillEllyn Riley have collected 30 true stories of real girls, p ursuing their passions, struggling and stumbling, but along the way figuring out how to build their own special brand of confidence. From Bali to Brazil, South Africa to Seattle, Australia to Afghanistan, these girls took risks, doubted themselves, and sometimes failed. But they also hung in there when things got hard. Along the way they discovered what matters to them: everything from protesting contaminated water to championing inclusive books to the accessibility of girls' basketball shoes, and so much more. Different goals, different stories, different personalities, all illustrating the multitude of ways to be confident in the world. Packed with photos, graphic novel strips, and engaging interviews, Living the Confidence Code proves that no matter who you are, or how old you are, nothing is out of reach when you decide to try. Join this growing global community of powerful girls and imagine--what would you like to do, once you tap into your confidence? How will you write your story? ...Show more
$32.99
AUD
Category: Children's Reference
Dangerous animals get a bad rap, but this beautifully illustrated encyclopaedia helps us appreciate the incredible features of some of our more hair-raising animal species. With more than sixty of the most deadly and dangerous animals from across the world to explore, every page of this beautifully illu strated volume is more eye-opening than the last. You will learn interesting facts about these fascinating species, (many of which you won't have even known were deadly) such as how they have adapted to survive and whether we should be threatened by these animals or appreciate them for their incredible features. Children and adults alike will pore over the breathtaking scientific illustrations of unusual animals from the Cone Shell to the Wolverine and the Irukandji Jellyfish to the Slow Loris, debating their relative dangerous features, learning about science and nature along the way.  This gorgeous hardcover book is illustrated in exquisite detail by award-winning author and illustrator, Sami Bayly. A brilliant companion to The Illustrated Encyclopaedia of Ugly Animals. ...Show more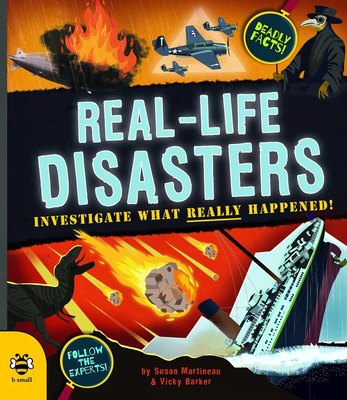 $19.99
AUD
Category: Children's Reference | Series: Real Life
Why do disasters happen and can they ever be predicted or prevented? From natural mega-eruptions to terrifying man-made catastrophes, read what the expert investigators have to say about these lethal real-life disasters. Even if you want to, you will not be able to look away. Just try! From the team beh ind the Blue Peter Book Award-winning bestseller Real-life Mysteries, this book will help children learn critical literacy skills and fight fake news all from the edge of their seats. AGES: 6 plus AUTHOR: Susan is an author, editor and first-class fact finder who writes creative and educational books for children. Her book, Real-Life Mysteries, is the winner of the Blue Peter Book Award for Best Book with Facts 2018. Vicky Barker is b small publishing's art director and a Blue Peter Book Award winning illustrator for Real-Life Mysteries by Susan Martineau. ...Show more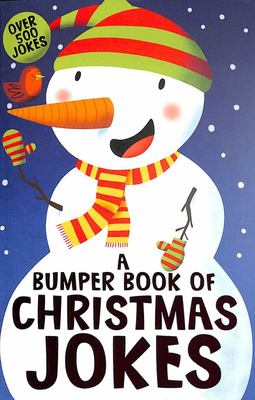 $9.99
AUD
Category: Children's Reference
Why is it so cold at Christmas? Because it's Decembrrrrr! What do elves use to make Christmas cakes? Elf-raising flour! What's miserable and covered in custard? Apple grumble! Packed full of seasonal silliness and funny festive jokes that will keep you laughing for days - and that's sno joke! From Ch ristmas jokes to food jokes, dinosaur jokes to pirate jokes, these laugh-out-loud one-liners are just the sort that you'd find in Christmas crackers. The perfect stocking filler, A Bumper Book of Christmas Jokes is decorated with humourous black and white line drawings and packed with hundreds of hilarious jokes about all sort of topics. ...Show more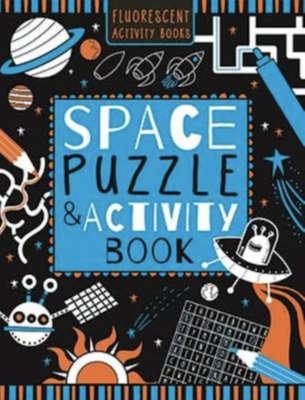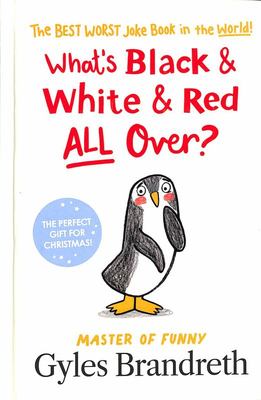 $19.99
AUD
Category: Children's Reference
*Laugh yourself silly in this fantastic collection of jokes and riddles from master of funny Gyles Brandreth!* WHAT'S BLACK AND WHITE AND RED ALL OVER? An embarrassed Penguin A sunburnt elephant A newspaper! Did those jokes make you laugh? Make you groan? Maybe a bit of both? There's a lot more where they came from. Collected here by jokesmith Gyles Brandreth are some of the best and worst jokes ever (plus a few riddles to keep you on your toes). From 'Knock, knock' to 'Waiter waiter', with some funny elephants and giraffes thrown in for good measure, there's also a bit of expert joke advice, so you can show others just how funny you can be! 'Very funny, and often outright silly' Guardian on Have You Eaten Grandma by Gyles Brandreth ...Show more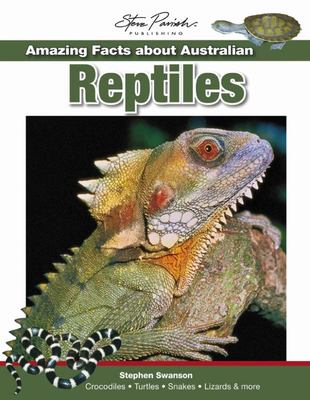 $14.95
AUD
Category: Children's Reference | Series: Amazing Facts about Australia Ser.
This book is packed full of information and you'll be amazed at how much you learn about Australia's reptiles by dipping into the remarkable facts presented. Reptiles have a illustrious history, as within their ranks were the spectacular dinosaurs, flying pterosaurs and sea-going mosasaurs. Australia no w has about 840 reptiles and new species are being discovered each year. Within these pages you will discover how reptiles developed over the years, adapting to the varying habitats that grace this wonderful country. You will also uncover information about the armoured, amphibious crocodiles, the extraordinary navigational techniques of marine turtles, the friendly geckoes that share our surrounds, the differences between a legless lizard and a snake and so much more. Perhaps what you learn from this book will delight you so much that you'll want to delve deeper into the amazing lives of Australia's reptiles. I hope that, like me, you'll enjoy reading about the myriad of reptile species that each make a living in their own special way, sharing the spectacular environment of Australia. ...Show more