$14.99
AUD
Category: Classics | Series: Penguin Classics Ser.
Pygmalion both delighted and scandalized its first audiences in 1914. A brilliantly witty reworking of the classical tale of the sculptor Pygmalion, who falls in love with his perfect female statue, it is also a barbed attack on the British class system and a statement of Shaw's feminist views. In Shaw' s hands, the phoneticist Henry Higgins is the Pygmalion figure who believes he can transform Eliza Doolittle, a cockney flower girl, into a duchess at ease in polite society. The one thing he overlooks is that his 'creation' has a mind of her own. ...Show more
$19.99
AUD
Category: Classics
"The Crucible" is a 1952 play by the American playwright Arthur Miller. It is a dramatization of the Salem witch trials that took place in the Province of Massachusetts Bay during 1692 and 1693. Miller wrote the play as an allegory of McCarthyism, when the US government blacklisted accused communists. M iller himself was questioned by the House of Representatives' Committee on Un-American Activities in 1956 and convicted of "contempt of Congress" for refusing to identify others present at meetings he had attended. It was first performed at the Martin Beck Theater on Broadway on January 22, 1953. Miller felt that this production was too stylized and cold and the reviews for it were largely hostile (although The New York Times noted "a powerful play in a driving performance"). Nonetheless, the production won the 1953 "Best Play" Tony Award. A year later a new production succeeded and the play became a classic. It is a central work in the canon of American drama.Fuji Books' edition of "The Crucible" contains supplementary texts:* "Tragedy And The Common Man", an essay by Arthur Miller.* Excerpts from Nathaniel Hawthorne's magnus opus "The Scarlet Letter", a narrative of the Salem Witch trials.* A few selected quotes of Arthur Miller. ...Show more
$22.99
AUD
Category: Classics | Series: Penguin Twentieth Century Classics Ser.
Night is a work by Elie Wiesel about his experience with his father in the Nazi German concentration camps at Auschwitz and Buchenwald in 1944–1945, at the height of the Holocaust toward the end of the Second World War.
$23.95
AUD
Category: Classics
A contemporary indigenous performance text from Kooemba Jdarra Indigenous Performing Arts which gives an emotional insight into Murri life. A one woman show which follows the journey of an Aboriginal everywoman as she tells 23 poignant and humorous stories of grief and reconciliation.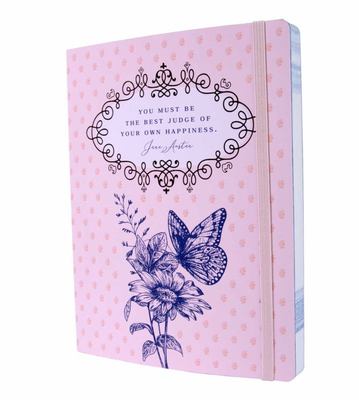 $19.99
AUD
Category: Classics | Series: Jane Austen Ser.
This beautiful softcover notebook will inspire you with Jane Austen's immeasurable wit and wisdom. Featuring an iconic quote from Emma and including 240 pages, a ribbon marker, and an elastic band closure, this notebook makes the perfect gift for anyone wanting to celebrate their love for the works and words of Jane Austen. ...Show more
$14.99
AUD
Category: Classics
'Shoot all the bluejays you want, if you can hit 'em, but remember it's a sin to kill a mockingbird.' Meet Scout, the narrator of this book. Her story is one of Deep South summers, fights at school and playing in the street. The spooky house of her mysterious neighbour, Boo Radley, sags dark and forbidd ing nearby. Her brother, Jem, and her friend, Dill, want to make Boo come outside. Her story is about justice. When Scout's father, a lawyer, agrees to defend a black man against an accusation by a white girl, he must battle the prejudice of the whole town.It's about imagination - not just the kind you need for childhood games. Because you never really know a man until you stand in his shoes and walk around in them. Vintage Children's Classics is a twenty-first century classics list aimed at 8-12 year olds and the adults in their lives. Discover timeless favourites from The Jungle Book and Alice's Adventures in Wonderland to modern classics such as The Boy in the Striped Pyjamas and The Curious Incident of the Dog in the Night-Time. ...Show more
$35.00
AUD
Category: Classics | Series: Knickerbocker Classics Ser.
Jane Austen revolutionized the literary romance, using it as a platform from which to address issues of gender politics and class consciousness among the British middle-class of the late eighteenth century. The novels included in the collection - Sense and Sensibility, Pride and Prejudice, Mansfield Par k, Emma, Northanger Abbey, Persuasion, and Lady Susan - represent all of Austen's complete novels, and provide the reader with an entrance into the world she and her memorable characters inhabited.With witty, unflinching morality, Austen portrays English middle-class life as the eighteenth century came to a close and the nineteenth century began. Austen's heroines find happiness in many forms, each of the novels is a story of love and marriage -- marriage for love, financial security and for social status.In a publishing career that spanned less than ten years her work brought her little personal fame and only a few positive reviews during her lifetime. It wasn't until the 1940s that she became widely accepted in academia as a great English writer. The second half of the 20th century saw a proliferation of Austen scholarship and the emergence of a fan culture. Austen's works continue to influence the course of the novel even as they charm readers today.Complete and unabridged this beautiful volume is magnificent. Elegantly designed, this cloth bound hardcover edition is slip cased and features a ribbon marker and period styling. A must have for any "Janeite". Also included is an original introduction that provides the reader with enlightening information on Jane Austen's life and works. ...Show more
$49.99
AUD
Category: Classics | Series: Barnes and Noble Leatherbound Classic Collection
No library's complete without the classics This new, enhanced leather-bound edition collects the legendary fairy tales of the Brothers Grimm.   They are the stories we've known since we were children. Rapunzel. Hansel and Gretel. Cinderella. Sleeping Beauty. But the works originally collected by the B rothers Grimm in the early 1800s are not necessarily the versions we heard before bedtime. They're darker and often don't end very happily--but they're often far more interesting.     This elegant edition of Grimm's Complete Fairy Tales includes all our cherished favorites--Snow White, Rumpelstiltskin, Little Red Cap, and many more--in their original versions. With specially designed end papers, a genuine leather cover, and other enhancements, it's the perfect gift for anyone looking to build a complete home library.     Many of these tales begin with the familiar refrain of "once upon a time"--but they end with something unexpected and fascinating ...Show more
$14.99
AUD
Category: Classics | Series: The\Penguin English Library
The facts of life took on a fiercer aspect and, while he faced that aspect uncowed, he faced it with all the latent cunning of his nature aroused.' The biting cold and the aching silence of the far North become an unforgettable backdrop for Jack London's vivid, rousing, superbly realistic wilderness ad venture stories featuring the author's unique knowledge of the Yukon and the behavior of humans and animals facing nature at its cruelest. The Penguin English Library - collectable general readers' editions of the best fiction in English, from the eighteenth century to the end of the Second World War. ...Show more
$16.99
AUD
Category: Classics | Series: Wordsworth Poetry Library
Although Tennyson (1809-1892) has often been characterised as an austere, bearded patriarch and laureate of the Victorian age, his poems speak clearly to the imagination of the late 20th century. His mastery of rhyme, metre, imagery and mood communicate their dark, sensuous and sometimes morbid messages . Much given to melancholy and feelings of aching desolation, Tennyson's verse also carries clear messages of hope: 'Ring out the old, ring in the new', and 'Tis better to have loved and lost/Than never to have loved at all'. ...Show more
$35.00
AUD
Category: Classics | Series: Timeless Classics Ser.
The perfect gift for the Edgar Allan Poe fan, The Complete Tales & Poems of Edgar Allan Poe is an elegant edition boasting the entire Poe catalog.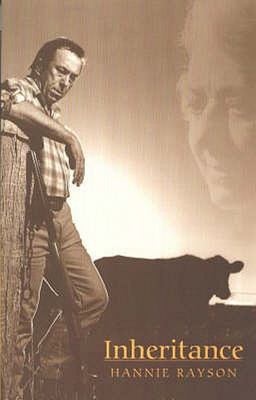 $22.95
AUD
Category: Classics | Series: Standard Plays Ser.
The Myrtle twins, Dibs Hamilton and Girlie Delaney, are turning 80. As the family gathers to celebrate, speculation grows as to who will be the one to inherit the family property, Allandale, when the ageing Farley Hamilton is gone. From award-winning playwright Hannie Rayson, comes a powerful new family drama, where duty contends with freedom, and the differences of race, gender and generation must be reconciled before the claims on Allandale, and its families, may be settled. (6 male, 6 female). ...Show more