$45.00
AUD
Category: Design and Decorating
Renovating or building your own home is one of the biggest investments (financially and emotionally) you can ever make. For years, the BuildHer Collective have helped women around the world make this a fun, rewarding and empowering experience. Led by dynamic Australian duo Kribashini Hannon and Rebeka M organ, BuildHer have created a movement. In this book, they're here to share their building expertise, for women of all experience levels. Whether you're contemplating a renovation, or are flipping your third property, this book is catered for varying levels of experience in building and construction. (Even those of us with zero experience!) Using case studies and stories from the BuildHer community, Kribashini and Rebeka show how anyone can achieve their goal and become an accomplished BuildHer. ...Show more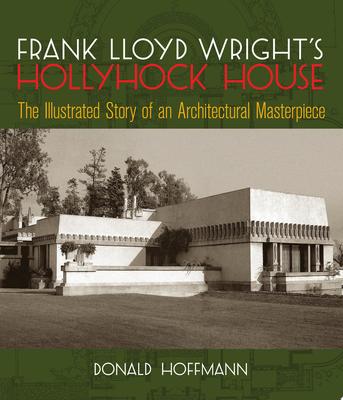 $32.99
AUD
Category: Design and Decorating | Series: Dover Architecture Ser.
At the behest of oil heiress Aline Barnsdall, the twentieth century's greatest architect created one of his most imaginative and controversial residential designs. Built in Hollywood in 1920-21, Hollyhock House attests to the genius of Frank Lloyd Wright. This splendid home and its construction are docu mented here in more than 120 illustrations -- photographs, floor plans, elevations, sketches, etc. -- accompanied by the author's detailed, perceptive text.Donald Hoffmann, noted Wright scholar and architectural critic, draws on a wealth of primary documents and his own direct observation not only to re-create the problems of clashing egos and rancor behind the house's turbulent history, but also to invite a true appreciation of its myriad aesthetic and architectural charms. The varied aspects of the house are captured in this lavishly illustrated tribute, which reveals the imaginatively shaped spaces, inner harmonies, daring conceptions, and exquisite details that make Hollyhock House a landmark of modern design. ...Show more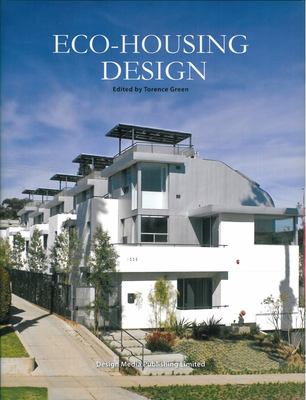 $39.99
AUD
$107.95
(62% off)
Category: Design and Decorating
People have been talking about sustainable building methods since 1970s, and green living is much of a fad, latest fashion now. The eco-housing design is about green architecture, landscaping, improving the living space. More and more architects created green living spaces, which are aesthetic, comforta ble, energy saving and environmentfriendly through smart layout, choosing environmentfriendly materials and utilising eco-technologies. With reference of popular ecotechnologies and methods, 26 ecohousing design works, including villa, house, house complex and apartment by global architects are included in this book. Eco-housing concept combining with architecture brings out various and endless smart ideas about green living. ...Show more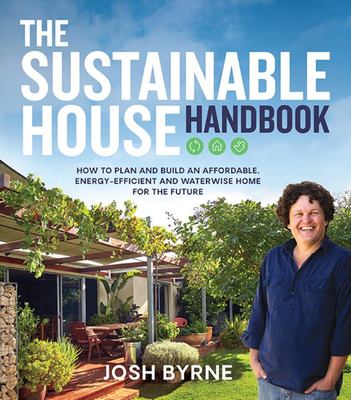 $39.99
AUD
Category: Design and Decorating
The Sustainable House Handbook is your comprehensive guide to building an affordable, eco-friendly and energy- plus water-efficient green home for the future. In this book, sustainability expert and Gardening Australia presenter Josh Byrne takes takes readers through the process of planning a 10-Star ra ted high-performance home according to the Australian Nationwide House Energy Rating Scheme (NatHERS), and outlines how it is possible to build with conventional materials, in an accessible and cost-effective way.   Josh shows how to create a family home that is comfortable year-round, without the need for air conditioning or additional heating, how to integrate solar power to cover household needs, and how to reduce water usage by integrating rainwater tanks and greywater recycling systems. He also discusses how to cleverly incorporate organic food production in the garden while maintaining a highly attractive space that improves health and wellbeing.   Illustrated throughout with photos, plans, charts, diagrams and useful statistics and measurements, The Sustainable House Handbook is an accessible, easy-to-follow resource for anyone planning their dream house, or thinking about how to live more sustainably. ...Show more
$60.00
AUD
Category: Design and Decorating
As an architecture photographer, Nicole England found that the shoots she enjoyed the most were the ones where dogs were present - nothing lightens the mood like a nonchalant pup. However imposing the architecture, some doggy hijinks can immediately bring an element of sociability and fun. With this in mind, Nicole set about setting up her instagram, Resident Dog, and now this book, Resident Dog Around the World, which showcases over 25 of the world's most amazing houses, and thedogs that live there. Photographing dogs is not always straightforward, because they don't always cooperate! The result is that these images end up with a looser, more spontaneous style. Just as every home is different, so is every dog. The photographs showcase incredible, amazing architecture and capture the personality of the idiosyncratic personality of each canine. Take a wander around the world's most stunning homes, from Mexico to Sydney, London, New York and LA, with the home pooch as your tour guide. Eachhome will feature several photographs, and an interview with the architect or home owner. ...Show more
$59.99
AUD
Category: Design and Decorating
A lavishly illustrated line-up of more than 40 inspiring residences from the best of the best in Australian architecture, interior design and decoration. This beautiful 348-page tome invites readers to experience a diverse collection of recent projects by the local luminaries defining Antipodean style today, from Meryl Hare, Thomas Hamel and Fiona Lynch to John Wardle, Briony Fitzgerald and William Smart.  Belle Beautiful Australian Homes- Volume 3 is a celebration of the country's remarkable creative talent, including our finest architectural photographers and writers. From Paddington to Orange and Toorak to Hamilton Island, and many places in between, the expressive and original addresses visited in this expansive new volume offer an abundance of artistic inspiration for the home.   ...Show more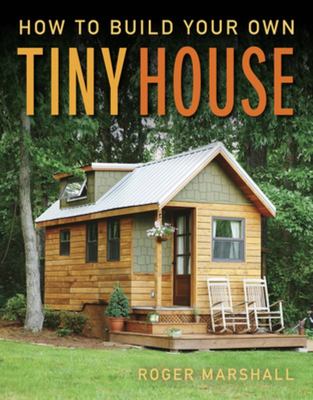 $54.99
AUD
Category: Design and Decorating
Tiny homes are all the rage these days, especially among young people new to the housing market, for people wanting a small dwelling as a second home or as a studio, and among singles and empty nesters. As millions are experiencing the "magic" of tidying up and reducing the number of their possessions, many are also seeing the value of living with less space, while environmentalists are also valuing a smaller carbon footprint. How to Build Your Own Tiny House is a comprehensive guide to the actual construction process, building codes, and regulations, not another pretty picture book about tiny houses. Offers anyone with basic carpentry skills step-by-step instructions to successfully build a tiny house (250 to 1,000 square feet.) The book covers everything from forming a bill of materials to the basics of frame construction; it details wiring and plumbing a tiny home, outlines construction codes for small buildings and gives pointers as to where local regulations may apply, and also includes a section on building appropriately sized furniture for a tiny home. Includes a selection of tiny home designs, each of which can be expanded as needs change. ...Show more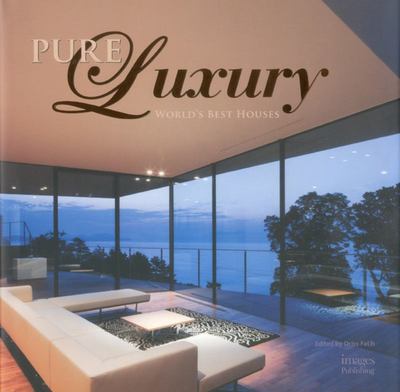 $29.99
AUD
Category: Design and Decorating
Pure Luxury: World's Best Houses features houses on every continent, from Costa Rica to South Africa, Korea to Cyprus, as well as extensive coverage of the USA and Australia. The book showcases projects by leading architects including Lake-Flato, Griffin Enright Architects, Iredale Pedersen Hook, Mojo S turmer Architects and many more... This publication is the latest in IMAGES' landmark series of 100 Houses titles Pure Luxury: World's Best Houses is a celebration of residential living at its finest, and best. Satisfying our natural and abiding curiosity about how other people live, and our endless quest to add a special something to our own homes, this latest volume in IMAGES' 100 Houses series showcases contemporary architectural trends. The beauty of residential architecture lies in its infinite scope for innovation and the comfort of its inhabitants, be they at rest, at play, or hosting guests. Among the awe-inspiring projects in this book are an opulent villa set in the Hollywood Hills with an infinity pool projecting over LA, an idyllic rural retreat set in luxurious valleys and stunning beach houses around the coast. The diversity of the locations extend from Mexico and Brazil to Thailand and Italy. Featured architects include: Damien Murtagh, Lockyer Architects, ISJ Architects, Saucier + Perrotte, SAOTA, Okada Architects, Original Vision, Koutsoftides Architects, Drozdov Partners and Carlos Bratke Architect. ...Show more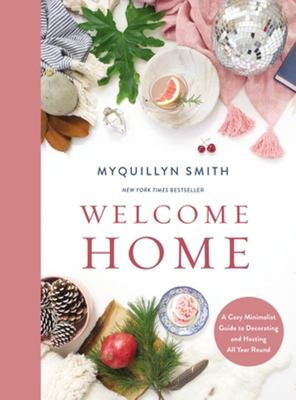 $42.99
AUD
Category: Design and Decorating
Decorating for each season doesn't have to be overwhelming or expensive. Your home can be festive, stylish, and cozy with minimal effort and a limited budget--just ask The Nester! In Welcome Home, Myquillyn Smith guides you through creating and enjoying a seasonally decorated home with more style and le ss stuff. No matter what the world says, embracing the seasons does not require bins of factory-made décor or loads of time. In fact, it's possible to decorate for each season without frustration, going overboard, or blowing your budget. Drawing from the cozy-minimalist principles in Cozy Minimalist Home, stylist and Wall Street Journal bestselling author Myquillyn Smith will help you create a home that's fresh, meaningful, beautiful, and (bonus!) always ready to host. With engaging how-tos, she guides you step by step through purposeful design decisions to cultivate a space where loved ones gather, meaningful connections are celebrated, and lasting memories are made. Myquillyn's realistic and down-to-earth design tips will teach you how to: Seasonalize your living spaces with simple, actionable steps Cultivate easy, seasonal rhythms of change in your home Incorporate the beauty of the natural world through the five senses Feel confident in volunteering your house for gatherings, parties, and impromptu get-togethers Know what to focus on and what not to worry about as a relaxed and confident hostess Bigger than the latest and greatest trends, Welcome Home aims to usher in the seasons without using more resources, money, or stuff than needed. ...Show more
$29.99
AUD
Category: Design and Decorating
You will undoubtedly recognize quite a few of the products featured in this book--the Coca-Cola bottle, the Wester & Co pocket knife, the Kitchen Aid mixer, the Le Creuset Dutch oven, the Weber grill, the Bic cristal pen, the Rolodex address file, Kikkoman soy sauce bottles, the Kodak Instamatic, th e Polaroid SX-70, the SONY Walkman, the Apple MacIntosh, and the Dyson air-multiplier. Maybe they were part of your childhood or represent your ideal in design; certainly, they will evoke a sense of the familiar. Iconic Product Design is an engaging and accessible presentation of the history of product design, providing an extensive catalog of the most memorable product designs of the past 150 years. More than 130 remarkable product designs from all areas, including household appliances, everyday objects, furniture, entertainment technology and office equipment, are presented in this collection. Accompanying the images are well-researched and charming vignettes about each product, with amusing insights and fun tidbits of information about its time and place. Each one informs how design has been influenced by changes in technology, science, and society. While these products were considered innovative at their inception, all have withstood the test of time and many are still, remarkably, in use today. ​Iconic Product Design is a comprehensive collection of iconic product design objects, chronologically organized from the beginning of the Industrial Revolution to the present. Each spread of this richly illustrated book showcases the author's representation of the chosen design, expressing its essence and capturing its spirit. In the introductory text, he shares his concept of the term iconicity to help the reader understand what makes these products stand out and why they are considered icons today. ...Show more
$59.99
AUD
Category: Design and Decorating
Celebrating a half-century of design and innovation from Designers Guild, the company founded by Tricia Guild in 1970 Luxuriant color palettes and harmonious interiors characterize the work of this top design company A sourcebook of pictures of bold yet carefully coordinated rooms The perfect source of inspiration for the budding designer Accompanies an exhibition at the Fashion and Textile Museum, Bermondsey, opening in February 2020 Out of the Blue unravels Tricia Guild's unique and creative approach, focusing in on her inspiration, her intuitive design methodology and the techniques, processes and materials used. Frustrated with the lack of truly contemporary fabrics and wallpapers for interiors, Tricia's vision was to create a lifestyle. Tricia showed people how to put the different elements of a room together; how color, pattern, texture and form can combine to create a harmonious space. Juxtapositions are key to Tricia Guild's style. Like an artist employing collage, her judgment of each composition has led to hugely diverse results. However, what has remained consistent is the boldness with which she brings together patterns, colors and materials to striking effect. She has consistently remained true to this vision and her initial philosophy is still paramount to the company's work today. Readers will be able to see where Tricia's inspiration comes from - her travels to India, Japan and Scandinavia - and how this is translated into collections of fabrics, wallpaper, furniture and accessories. Her inspiration may come from ancient Indian textiles, Renaissance-style velvet or a Swedish Gustavian wall treatment, but the resulting interiors are never drawn solely from one traveler's tale and are never just a reworking of an old document. Instead, each is an eclectic amalgam in which a harmony exists between East and West, present and past. ...Show more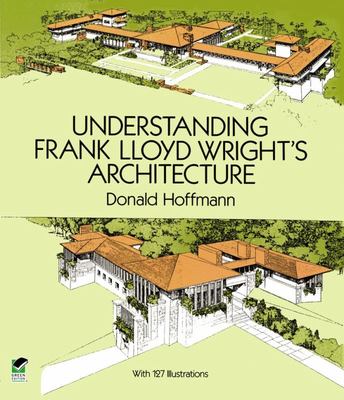 $32.99
AUD
Category: Design and Decorating | Series: Dover Architecture Ser.
"May be the best book on Wright ever written, with the exception of the master's own incomparable autobiography." -- New York Times Book ReviewDespite the vast literature about Frank Lloyd Wright, noted Wright scholar Donald Hoffmann contends that observations about Wright commonly fail to reach any und erstanding of his art and few commentaries deal with the principles of his architecture. What inspired his work? How did his architecture mature? What are the dynamics of its characteristic expression? Why will the formative principles always be valid?The answers to these and other questions about Wright's architectural philosophy, ideals and methods can be found in this superb treatment, enhanced with 127 photos, plans, and illustrations of a host of Wright masterworks. Among these are the Robie house, the Winslow house, Fallingwater, Hollyhock House, the Larkin Building, Unity Temple, Taliesin, the Guggenheim Museum, the Johnson Wax Building, and many more.Expertly analyzing Wright's approach to siting, furnishing, landscaping, and other details, Mr. Hoffmann has written an insightful guide to the concepts that gave Wright's architecture "not only its extraordinary vigor of structure and form, expression and meaning, but its surprising continuity." The book will be essential reading for all Wright fans and anyone interested in the evolution of modern architecture. ...Show more