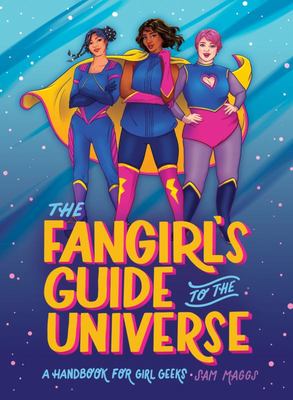 $27.99
AUD
Category: Films
This ultimate handbook for ladies living the nerdy life is a fun and feminist take on the often male-dominated world of geekdom. Fandom, feminism, cosplay, cons, books, memes, podcasts, vlogs, OTPs and RPGs and MMOs and more-it's never been a better time to be a girl geek.With delightful illustrations and an unabashed love for all the in(ternet)s and outs of geek culture, this book is packed with tips, playthroughs, and cheat codes, including- . How to make nerdy friends . How to rock awesome cosplay . How to write fanfic with feels . How to defeatinternettrolls . How to attend your first con And more!Plus insightfulinterviews with fangirl faves, like Jane Espenson, Erin Morgenstern, Kate Beaton, Ashley Eckstein, Laura Vandervoort, Beth Revis, Kate Leth, and many others. ...Show more
$32.99
AUD
Category: Films | Series: 101 Things I Learned Ser.
An illustrated, accessible introduction to filmmaking from a Hollywood screenwriter, producer, script consultant, and film school professor Bringing a film to life requires skills in storytelling, the visual arts, logistics, and more. This book presents many critical principles of filmmaking, including- . How to structure and pitch a screenplay . How to make visible the invisible, such as backstory, motivation, and inner psychology . Why it's best to keep your characters plunging into the unknown . The difference between plot, story, and theme . How to compose a frame visually . How to manage finances, schedules, set logistics, sound, and lighting . Why many films drag in Act 2, and what to do about it Written by an award-winning producer, screenwriter, and script consultant to major movie studios, 101 Things I Learned in Film School is an indispensable resource for students, screenwriters, filmmakers, animators, and anyone interested in the movie world. ...Show more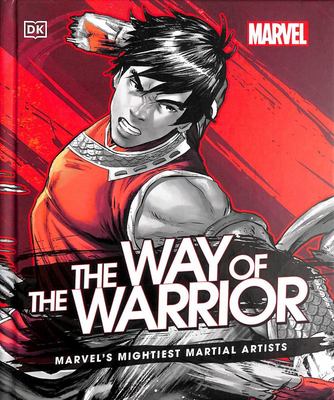 $39.99
AUD
Category: Films
Who is Marvel's Ultimate Fighter?Discover the fighting styles, training techniques, and secret disciplines of Marvel Comics' mighty martial artists and hand-to-hand combatants. From disciples of Eastern combat tactics and mixed martial arts, to superpowered street fighters and deadly weapons masters, th is book pulls no punches in revealing Marvel's ultimate warriors. Learn about the distinctive skills, expertise, and classic clashes of Marvel's most lethal martial artists. They are all here, beautifully illustrated with original comic art- Shang-Chi, Iron Fist, Elektra, Daredevil, Taskmaster, Gamora, Karnak, Black Widow, Bullseye, Master Izo, Fat Cobra, Steel Serpent, Mantis and many more.This is the Way of the Warrior. 2020 MARVEL ...Show more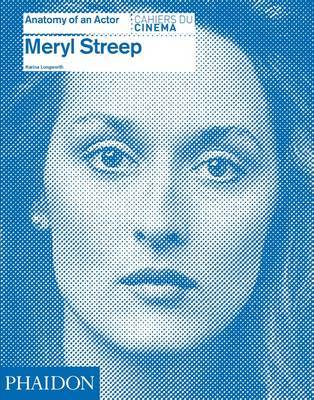 $49.95
AUD
Category: Films
One of the most talented actresses of her generation, Meryl Streep provides a high benchmark by which others are measured. In films as diverse as The Deer Hunter, Kramer vs. Kramer (1979), Mamma Mia (2008) and her Oscar-winning turn as Margaret Thatcher in The Iron Lady (2010), Streep has never failed t o astound audiences with her ability to fully inhabit her characters. Streep has received 17 Academy Award nominations, winning three, and 27 Golden Globe nominations, winning eight, more nominations than any other actor in the history of either award. Meryl Streep: Anatomy of an Actor is new title in the fascinating series from world-renowned cinema magazine Cahiers du cinema. The book focuses on ten key performances, combining both a narrative and analytical text with 300 images - from film stills to set photographs, film sequences, script notes and more - to explore the unparalleled career of Meryl Streep. This thoughtful and lively examination of Streep's craft will appeal to professional audiences and movie fans alike. ...Show more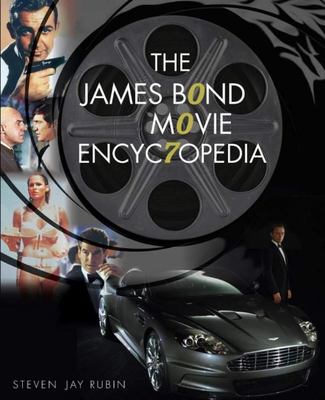 $59.99
AUD
Category: Films
The most comprehensively researched Bond book, packed with behind-the-scenes information based on interviews with the cast and filmmakers, fascinating facts, trivia, bloopers, classic quotes, character bios, cast and filmmaker bios, and hundreds of rare and unusual photographs of those in front of and b ehind the cameraIan Fleming's James Bond character has entertained motion picture audiences for nearly sixty years, and the filmmakers have come a long way since they spent $1 million producing the very first James Bond movie, Dr. No, in 1962. The 2015 Bond title, Spectre, cost $250 million and grossed $881 million worldwide — and 2020's No Time to Die is certain to become another global blockbuster. The James Bond Movie Encyclopedia is the completely up-to-date edition of author Steven Jay Rubin's seminal work on the James Bond film series. It covers the entire series through No Time to Die. Packed with behind-the-scenes information based on interviews with the cast and filmmakers, fascinating facts, trivia, bloopers, classic quotes, character bios, and cast and filmmaker bios, it showcases the type of exhaustive research that has been a hallmark of Rubin's work in film history. It also features hundreds of rare and unusual still photographs of the participants both in front of and behind the camera. ...Show more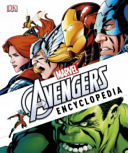 $69.99
AUD
Category: Films | Series: MARVEL Avengers
Marvel's The Avengers Encyclopedia is the most comprehensive volume of Marvel's premier Super Hero team ever. Follow the genesis of the team and the individual heroes - including Captain America, Thor, Iron Man and the Hulk - and their many friends and foes.Super Hero profiles explode from the page with stunning Marvel comic book art. Including more than 250 Marvel Avengers characters and more than 40 teams and line-ups, explore the characters' Avengers origins and powers, and read about their defining comic book moments. Plus 20 of the most significant comic book storylines in The Avengers history are profiled throughout.Discover everything there is to know about Earth's Mightiest Super Hero team in Marvel's The Avengers Encyclopedia.© 2015 MARVEL ...Show more
$39.99
AUD
Category: Films
Step into the world of cinema and discover everything there is to know about movies, directors, genres, and styles. Profiling more than 100 of the most influential films ever made, and the world's most celebrated directors, The Film Book will take you on a journey through the changing landscape of cinem a. Discover the behind-the-scenes stories about timeless classics like Citizen Kane and The Godfather, and take a front row seat at lavish blockbusters like Star Wars or Titanic. Covering every national school of film-making from Hollywood to Bollywood, The Film Book has something for everyone. "Top 10" and "What to Watch" boxes will inspire your next movie night. Test your knowledge with the essential trivia section - how much do you know about Oscar winners, biggest flops, banned films, and more? From the birth of film right up until the present, The Film Book is essential reading for movie lovers everywhere. ...Show more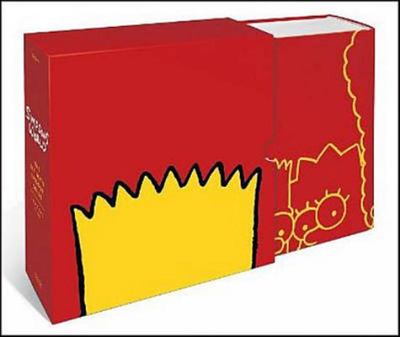 $59.99
AUD
Category: Films | Series: The\Simpsons Ser.
The biggest Simpsons book ever - 20 years of episodes packed into one giant episode guide Comprising 1200 pages of full-colour episode recaps, this book will be a hilarious resource for fans around the world.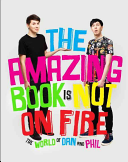 $39.00
AUD
Category: Films
From YouTube sensations Dan Howell (danisnotonfire) and Phil Lester (AmazingPhil) comes a laugh-out-loud look into the world created by two awkward guys who share their lives on the Internet. More than 8 million YouTube subscribers can't wait for this book! Since uploading their first ever videos as tee nagers, Dan and Phil have become two of the world's biggest YouTube stars. Now they invite you on a behind-the-scenes journey, filled with absolutely essential advice, tons of humor, lots of awkwardness, and TMI honesty that they will probably regret. Here's just a small sample of the fun surprises readers can look forward to: The inside story of that time they met One Direction. Excerpts from Phil's teenage diary. Reasons why Dan's a fail (so far). How to draw the perfect cat whiskers. Reasons why Phil was such a weird kid (back then). Quizzes! Which of their dining room chairs represents you emotionally? What really happened in Vegas. . . . In "The Amazing Book Is Not on Fire," Dan and Phil are candid, heartfelt, and hilarious. Their struggles and success haven't changed their strong friendship or their core belief that it's okay to be weird. The cat whiskers come from within! This full-color book is bursting with unseen photographs and drawings, making it an ideal gift for that hard-to-shop-for teen." ...Show more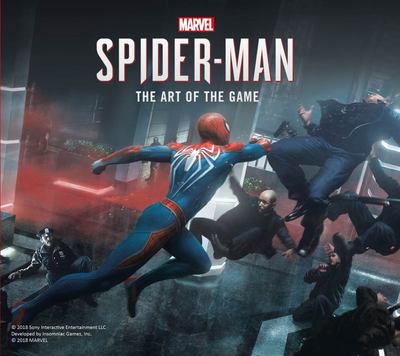 $59.99
AUD
Category: Films
An exclusive look at the art and creation of the PS4 exclusive videogame Marvel's Spider-Man. An exclusive behind-the-scenes look at the creation of Marvel's Spider-Man. The worlds of Peter Parker and Spider-Man collide in the action-packed Marvel's Spider-Man videogame exclusively on the PS4. Marvel's Spider-Man: The Art of the Game is packed with hundreds of exclusive full-colour images of Spider-Man, his suit and equipment, the allies he relies on like MJ Watson and Aunt May, and the deadly villains he battles. This wealth of material is accompanied by exclusive insight into the creative process from the talented developers, artists, and designers responsible for bringing Spider-Man's world to vivid life. ...Show more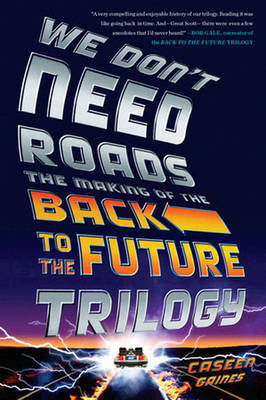 $29.99
AUD
Category: Films
Long before Marty McFly and Doc Brown travelled through time in a flying DeLorean, director Robert Zemeckis, and his friend and writing partner Bob Gale, worked tirelessly to break into the industry with a hit. During their journey to realise their dream, they encountered unprecedented challenges and re gularly took the difficult way out. For the first time ever, the story of how these two young filmmakers struck lightning with the Back to the Future trilogy is being told by those who witnessed it. ...Show more