$37.95
AUD
Category: Games Books
Check out this updated chess guide - and up your endgame in no time Over half a billion people play chess worldwide, and the game has been adopted by cultures in every continent around the globe. Whether you're new to the game or moving closer to mastery, Dummies is here to help you get your head in the game and start playing like a chess champ. Offering easy-to-follow explanations of the game and its strategies, this new edition is a must-read for those developing their technique or looking for an extra edge in their next match. * Get to know the pieces, their powers, and their role in gameplay * Practice good chess etiquette and mind your middlegame * Plan a strong opening and strategize throughout the match * Confidently challenge opponents in person, online, or at tournaments * Pass down your love of the game to the next generation of chess players Chess For Dummies walks you through the ins and outs of chess and gives you the know-how you need to open strong and outwit your opponent - over the board and online. ...Show more
$29.99
AUD
Category: Games Books
Master the ancient art of chess, the game of kings. Learn the key techniques and classic moves of the chess masters, including basic and advanced tactics, combinations, sacrifices, and pawn structures.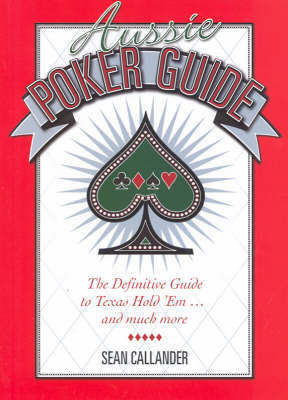 $5.95
AUD
Category: Games Books
Sean Callander celebrates the rich heritage of poker down under while highlighting what has transformed poker from down time to prime time.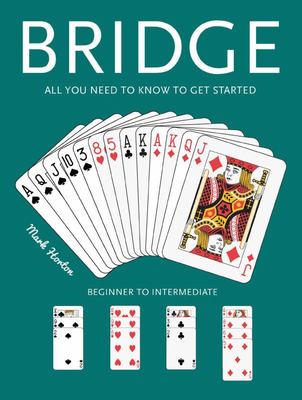 $26.99
AUD
Category: Games Books | Series: Puzzle Power Ser.
Bridge is a hugely popular pastime enjoyed by millions, and yet whole books have been written about single aspects of the game, and learning the seemingly complex rules and language can be a daunting idea. So this is the essential guide to beginning your journey and getting in on the fun, covering every thing you need to know to get started and progress, from bridge basics, language and no-trump declarer play to analysing hands and working with trump suits. Defence play is then covered before going into bidding essentials and further bidding techniques and conventions. Keeping score and advice on taking things further rounds off this invaluable guide for the beginner. Clear explanations and examples make learning easy, and fresh writing from seasoned expert Mark Horton keeps things interesting, while a glossary of terms is a handy at-a-glance reminder of the meaning of key words and phrases. ...Show more
$14.99
AUD
Category: Games Books | Series: Collins Little Bks.
Easy to follow helpful advice on learning over 40 of the most popular card games. This beautifully presented edition will offer all the help and guidance you need to learn how to play these ever-popular games. Illustrated throughout with color diagrams showing hands, moves and simple-to-follow instructi ons. ...Show more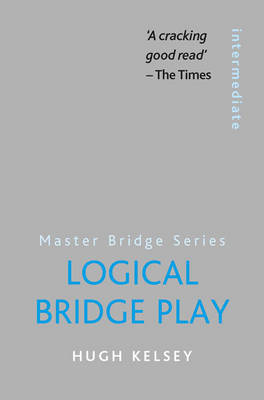 $29.99
AUD
Category: Games Books | Series: Master Bridge
As Hugh Kelsey says in his introduction, the brilliant card player achieves his results with a combination of logic and flair. And although many people may think flair plays a disproportionate part, the expert player, in fact, produces his sometimes unbelievable results almost entirely by the applicatio n of logic. LOGICAL BRIDGE PLAY teaches you just how to apply logic to your card play in making the correct inferences and deductions, and in assessing the timing - the opportunity to become a master player is yours for the taking. ...Show more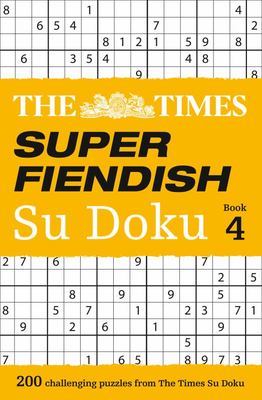 $14.99
AUD
Category: Games Books | Series: The\Times Super Fiendish Ser.
These are previously unpublished quality Su Doku grids from the puzzle providers to The Times, and help to develop you to take on Extreme Su Doku. The 200 puzzles in this collection of treacherously difficult puzzles will stretch even the most advanced Su Doku enthusiast. You will need to use all of you r best solving techniques to get to the end of this testing challenge. The puzzles in the collection are of the highest quality and are perfect for the advanced solver in need of a constant supply of ultra-difficult puzzles. Guaranteed to provide hours of mind-stretching entertainment. ...Show more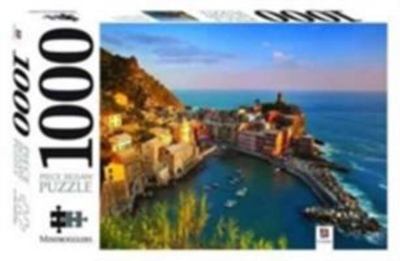 $38.95
AUD
Category: Games Books
The ultimate card-player's companion Card games bring people of all ages together, whether for fun or competition. Inside, you'll find expert tips and guidance on how to use strategy, memory, cleverness, and more to become a better player at some of the world's most popular card games. With easy-to-foll ow explanations for each game including their origins, rules, and tactics, you can quickly become a master card player. 6 Books Inside * Card Games For Dummies * Bridge For Dummies, 4th Edition * Poker For Dummies * Texas Hold'em For Dummies * Winning at Internet Poker For Dummies * Casino Gambling For Dummies ...Show more