$59.99
AUD
Category: Gardening
Paul Bangay's celebrated Victorian property, Stonefields, has now been under his expert care for 15 years. Today, his vision is complete and the garden is mature and more beautiful than ever. In this new book, Paul takes the reader through the changing seasons to highlight different aspects of the garde n and the trusted design and planting principles he has applied at Stonefields. From the vibrant autumn colours in the woodland, to the jubilant flowering of the crab apple trees in October and the harvesting of vegetables in the summer, this is a delightful and exquisitely photographed journey through the garden that tells the story of its evolution since The Garden at Stonefields was published in 2013. Sharing practical advice, too, Paul explains the gardener's essential quarterly tasks as well as his favourite and recommended plants for each season. But this is also a beautiful book of reflection on a much-loved garden to which a gardener has dedicated many years of time and care. Looking back on all he has achieved in this treasured space, Paul muses on creativity, achievements and disappointments, the human connection to the changing Australian landscape and the inevitabilities of change and the passage of time. More than just an intimate tour around Stonefields today, this book is an invitation to reflect on the meaning and rich rewards of gardening itself.   ...Show more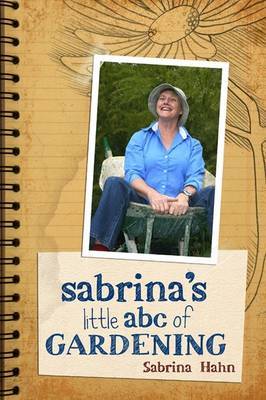 $19.99
AUD
Category: Gardening
Using her knowledge of what readers want and her years of landscape gardening and running workshops on waterwise gardening, Sabrina has written a little book that covers all the most popular plants, including natives and the most common problems that occur for gardeners. It is jam packed full of informa tion and handy hints and tips on being a successful gardener. ...Show more

$59.99
AUD
Category: Gardening
Royal palaces have always included splendid gardens for the pleasure of kings--and as a sign of their power. With their prestige, influence, taste and passion, royal families have created and left to posterity these unforgettable landscapes, all gorgeous places with exceptional historical importance. P hotographer Jean-Baptiste Leroux, who specialises in landscape photography, takes us on an exclusive walk through twenty-five of the most beautiful royal gardens in the world--in Europe, the Middle East and Asia--that have belonged, or still belong to, royal families. Author Stephane Bern reveals the intriguing history of these gardens, accented by the personal testimonies of their owners. ...Show more
$35.00
AUD
Category: Gardening
Learn how to make stylish dried floral designs that will last longer than freshly cut bouquets.Do you adore having flowers around the house but they always seem to wilt and fall to pieces as soon as you place them in water? No longer! Join the trend of DIY drying and create stunning bouquets that will o utlast fresh cuts while still adding that soft, romantic floral touch.Expert florist Carolyn Dunster breathes new life into the age-old art of growing, drying, and displaying blooms in ways that will bring a chic, natural vibe to any room. Whether you are looking for elegant DIY bridal arrangements or trying to add a little bohemian flair to a room's décor, there are dried designs that will complement every aesthetic and occasion.Written for a new, younger audience that is just discovering the art of drying flowers and from a popular British botanical stylist with a penchant for urban gardening, this book is a modern spin on a classic craft. For those who are concerned with environmental impact, dried flowers are also gaining popularity as a more sustainable approach to floristry.Dried flowers are perfect for:DIY bridal bouquets and table arrangementsStylish home décorSprucing up your place of business in an affordable, low maintenance wayThis book is an ideal purchase for anyone wanting to get started with the art of growing and drying flowers. Learn how to grow your own stems and the best combinations of colour and texture to create floral sculptures that breathe new life into any space in any season.   ...Show more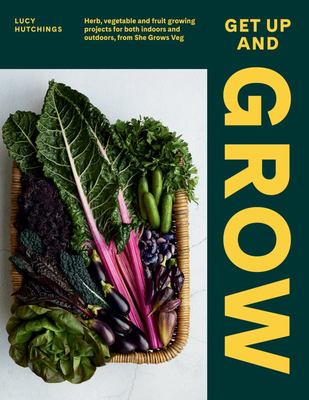 $32.99
AUD
Category: Gardening
In this truly innovative book Lucy Hutchings – aka She Grows Veg – proves that vegetable gardening doesn't always require outdoor space. Through clever uses of space and containers, understanding of growing conditions and a unique, design-led approach, Lucy showcases how anyone can grow pretty much any thing in their back garden, courtyard, balcony or kitchen. Lucy creates 19 projects, from living vegetable walls and hydroponics basics, to indoor greenhouses and hanging herb racks that have all the decorative style and visual interest of ornamental house plants. With step-by-step illustrations and stunning photography, with Get Up and Grow, you can go from gardening novice to growing pro in a matter of weeks. Lucy is blazing a trail for new-wave gardening with a mantra of anything is possible, for anyone.  'Clear, modern and inspiring' – Alan Titchmarsh, gardener and broadcaster A vegetable gardening book by a gardener taking Instagram and YouTube by storm.   ...Show more
$14.99
AUD
Category: Gardening
Approaching organic gardening can sometimes feel overwhelming. It can be hard enough to keep on top of the weeding without having to worry about using less plastic, avoiding pesticides and using too much water. Grow Green is a practical guide and tackles a topic close to Jen Chillingsworth's heart - gro wing sustainably. Packed with easy tips and advice, this little book reveals how to adjust your outdoor space and create a wildlife haven, while reducing your impact on the environment as you grow your own cut flowers, fruit and veg. Drawing on her wealth of knowledge, Jen will hold your hand as she takes you through all the gardening essentials, teaching you how to get started - no matter how small or big your space might be. From making your own fertilizer with leftovers, planting in pots, reducing energy consumption and conserving water, to dealing with pests and diseases, Jen removes the stress and simply shows you how to garden green. Whether you are a first-time gardener or have seasoned green fingers - discover how to get the most out of your space with Grow Green by gardening with intention. Live simply. Grow Green. ...Show more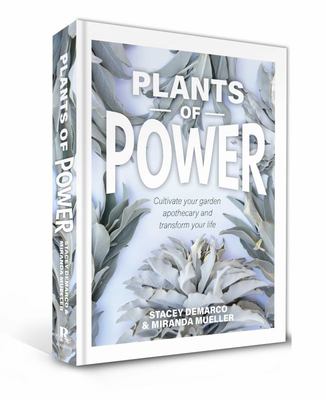 $39.99
AUD
Category: Gardening
Plants of Power is a modern guide to the foundational plants you can grow in your own garden apothecary. Reconnect with the natural world, discover age-old wisdom and tap into the power of plants to help us, whether for mood, healing, love or other aspects of our lives. Discover 66 amazing easy-to-grow plants that can change a garden - and a life! Detailed information and growing advice on 66 Plants of Power. Discover the history, mythos, magic and medicinal benefits of these plants. Fantastic recipes and plant projects to try. Planting guide by the seasons gives you the best chance of growing success. Learn all about wild foraging. A treasure trove of tips on successful propagation and cultivation. Join Stacey Demarco and Miranda Mueller for a stroll through the seasonal wheel of growing, foraging and harvesting these most powerful plant allies, whether for medicine, food or a little touch of magic. Getting your hands in the dirt has never been so much fun! ...Show more
$39.99
AUD
Category: Gardening | Series: Floret Ser.
Grow and arrange breathtaking dahlias to enhance every occasion. In this luxe compendium, world-renowned flower farmer and floral designer Erin Benzakein reveals all the secrets to cultivating gorgeous dahlias. These coveted floral treasures come in a dazzling range of colours, sizes, and forms, with en ough variety for virtually every garden space and personal preference, making them one of the most beloved flowers for arrangements. In these pages, readers will discover expert advice for planting, harvesting, and arranging garden-fresh dahlias, including a simple-to-follow overview of the dahlia classification system, an A-Z guide with photos and descriptions of more than 350 varieties, and step-by-step how-tos for designing show-stopping dahlia bouquets that elevate any occasion. Full of expert wisdom and overflowing with hundreds of lush photographs, Discovering Dahlias is an essential resource for gardeners and a must-have for anyone who loves flowers. ...Show more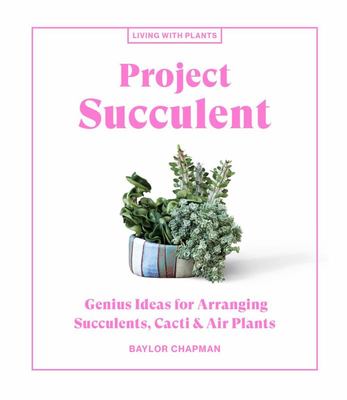 $19.99
AUD
Category: Gardening | Series: Living with Plants Ser.
Succulents are among the easiest plants to care for. Requiring minimal water, a healthy dose of sunshine, and little else, these pint-size classics are popular for good reason. In this little handbook, adapted from Baylor Chapman's The Plant Recipe Book, longtime plant obsessives and self-described blac k thumbs alike will find the guidance and inspiration to welcome succulents into their personal spaces in creative new ways, with the added instruction to encourage them to go off the beaten path with unconventional groupings and containers. Easy, affordable, and oh-so-sweet, succulents take the center stage here in 25 stylish plant projects, accompanied by helpful information on caring for these rugged showstoppers. ...Show more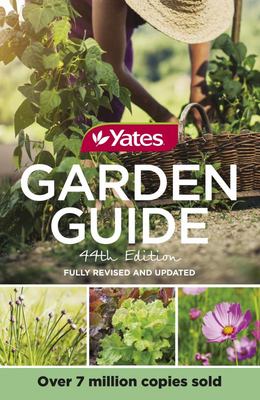 $39.99
AUD
Category: Gardening
With over 7 million copies sold, YATES GARDEN GUIDE is Australia's bestselling gardening bible. The new edition is a must-have for keen beginners or old hands alike, covering everything today's gardener wants to know, from creating stylish outdoor spaces to growing your own produce, starting a co-op gar den and so much more. Australia's bestselling and most trusted gardening guide Completely revised and updated, the 44th edition is a must-have for keen beginners and green thumbs alike, covering everything today's gardener wants to know, whether your garden is on a tiny balcony or in a big backyard. Fully illustrated and detailing more than 1000 plant species, this book contains everything you need to know about growing trees, shrubs, vines, flowers, vegetables, herbs and fruit. Including new ideas for today's gardener - such as adding chooks to your backyard; establishing a community garden; encouraging bees in the garden; growing microgreens; transplanting established plants with success; and a new herb-planting chart - the Guide also retains all its tried-and-true features. There are useful problem-solving charts to help you identify and deal with pests and diseases, and chapters on planning and preparing a range of styles, from enticing entertainment spaces to organic, low-allergen and water-saving gardens. Australia's most comprehensive, reliable and practical source of gardening advice, Yates Garden Guide is the essential companion for every gardener. ...Show more
$19.99
AUD
Category: Gardening
Garden in a more sustainable wildlife-friendly way. Ideal for first-time gardeners, Grow Eco-gardening contains everything you need to know to care for the planet while you care for your garden. Discover how to minimise garden waste, mitigate the impact of changing weather patterns, and do your bit to reduce your carbon footprint. Make your outdoor space a refuge for local wildlife with a wide selection of recommended plants including trees, climbers, and wildflowers. Packed with practical, jargon-free know-how, this easy-to-use guide has everything you need to know to help your garden Grow. ...Show more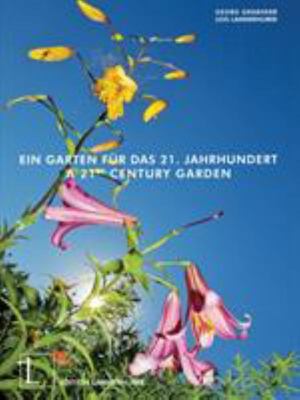 A 21st Century Garden
by Georg Grabherr; Traudl Grabherr; Lois Lammerhuber
$59.99
AUD
Category: Gardening
-This is the first book to provide answers on how to turn a domestic garden into a kind of Noah's Ark to rescue endangered species -One of the most influential conservation biologists creates his private garden as an ecological gem where the idea of 'nature in the garden' has been realized in exemplary manner - bold and of extraordinary beauty, captured in fascinating pictures by an outstanding photographer -The first printing of this book was the winner of the prestigious German Garden Book Prize, the winner of the Golden Pixel Award in Austria and achieved the 3rd place in Book-Nature at the IPA-International Photography Awards in Los Angeles -The author Georg Grabherr was voted 'Austrian Scientist of the Year' by the club of Austrian journalists specializing in education and science Drowning in flowers - with perceptive pictures and quirky texts this award-winning book wants to plant in its readers a longing for beauty, harmony, for the joy of recognition through knowledge. Georg Grabherr, one of the most influential conservation biologists, has created a domestic garden and incorporated key biosphere reserve concepts. Over time, his garden has developed into an ecological gem where the idea of "nature in the garden" has been realized in exemplary manner. He guides us through the phenological seasons that divide the year by the arrival of key species, covers themes dear to the gardener's heart and engages in a dialogue with nature, thoughtfully accepting and using what is wild and spontaneous. He is asking whether the thousands of private gardens can become a Noah's Ark, suitable for rescuing threatened species. Award-winning photographer Lois Lammerhuber has captured this amazing space throughout a whole gardening year and introduces us to an unusual but convincing garden aesthetic. Text in English and German. ...Show more