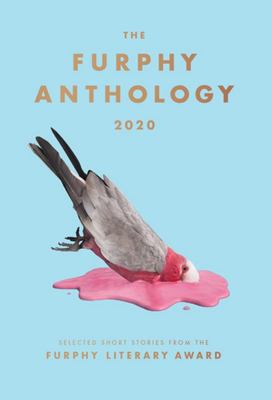 $35.00
AUD
Category: General
Joseph Furphy wrote the Australian literary classic, Such is Life, in 1903, under the pen name of 'Tom Collins', slang for 'a tall story'. With its unreliable narrator travelling the countryside and telling the stories of the people he meets, the alias was certainly appropriate. His brother John, a bla cksmith, created agricultural implements in Shepparton, most notably the water carts used by Australian troops during the First World War. Around these carts, stories were told, legs were pulled, rumours gathered momentum, and the term 'furphy' became part of the Australian lexicon. The Furphy Literary Award, established in 1992, became a national competition for the first time in 2020. Over 800 writers – from the established and experienced to the fresh first-timers – took up the challenge to tackle its topic of 'Australian Life'. The Furphy Anthology 2020 features the sixteen short stories judged to be the best of the best in this year's competition. This anthology includes well-known writers such as Cate Kennedy, Jenni Marazaki, Mira Robertson, Roby Todd and Jean Flynn, and emerging writers, including Ya Reeves, Thomas MacAllister, Luke Martin and Sue Osborne. They draw on their Australian experience. They've written about huge Murray cod and a dancing neighbour, naval tragedies and buck's night shenanigans, old bush tailors and beekeepers, a city rendezvous and catastrophic bushfires, an incident on a school bus and a Vietnam veteran who paints to find peace. And more. Who doesn't love a story – or a furphy, perhaps? ...Show more
$19.99
AUD
Category: General
From the bestselling Australian author of Daughter of Mine and Birthright. 'Fiona Lowe's ability to create atmosphere and tension and real relationship dynamics is a gift.' - Sally Hepworth, bestselling author of The Mother In Law 'Absorbing' - The Townsville Eye When a lethal bushfire tore through Myrt le, nestled in Victoria's breathtaking Otway Ranges, the town's buildings - and the lives of its residents - were left as smouldering ash. For three women in particular, the fire fractured their lives and their relationships. Eighteen months later, with the flurry of national attention long past, Myrtle stands restored, shiny and new. But is the outside polish just a veneer? Community stalwart Julie thinks tourism could bring back some financial stability to their little corner of the world and soon prods Claire, Bec and Sophie into joining her group. But the scar tissue of trauma runs deep, and as each woman exposes her secrets and faces the damage that day wrought, a shocking truth will emerge that will shake the town to its newly rebuilt foundations... With her sharp eye for human foibles, bestselling author Fiona Lowe writes an evocative tale of everyday people fighting for themselves, their families and their town - as only this distinctively Australian storyteller can. 'Lowe is a master at painting believable characters ... an addictive read.' The Weekly Times on Birthright 'Distinctly Australian with its power to evoke grit and tenderness, joy and bleakness, tragedy and comedy, all at once.' Better Reading on Birthright 'A sweeping Australian novel of lost love and tangled family secrets.' Australian Country on Daughter of Mine ...Show more
$14.99
AUD
Category: General
With Bluey away for the day, can Bingo find a way to play by herself? A board book with a special puzzle surprise. 
$19.99
AUD
Category: General
A sweeping saga of lost love and tangled family secrets in the beautiful Victorian countryside. When your world falls apart the only person you can depend on is your sister. The three Chirnwell sisters are descended from the privileged squattocracy in Victoria's Western District - but could a long-held secret threaten their family?Harriett Chirnwell has a perfect life - a husband who loves her, a successful career and a daughter who is destined to become a doctor just like her.Xara has always lived in Harriet's shadow; her chaotic life with her family on their sheep farm falls far short of her older sister's standards of perfection and prestige.Georgie, the youngest sister and a passionate teacher, is the only one of the three to have left Billawarre. But is her life in Melbourne happy? All three sisters have a different and sometimes strained bond with their mother. Despite this, they come together to organise a party for her milestone birthday - the first since their father's death. But when Edwina arrives at her party on the arm of another man, the tumult is like a dam finally breaking. Suddenly the lives of the Chirnwell sisters are flooded by scandal. Criminal accusations, a daughter in crisis and a secret over fifty years in the making start to crack the perfect facade of the prominent pastoral family. A thought provoking novel about family expectations, secrets and lies. ...Show more
$19.99
AUD
Category: General
Australian author Fiona Lowe returns with a juicy family saga, set against the backdrop of Victoria's high country, about unforgettable characters tangled together by a wealthy inheritance, secrets and betrayal. Is an inheritance a privilege or a right? Does it show love? Margaret, the matriarch of the wealthy Jamieson family, has always been as tight-fisted with the family money as she is with her affection. Her eldest daughter, Sarah, is successful in her own right as a wife, mother and part owner of a gourmet food empire. But it's not enough to impress her mother. Always in the shadow cast by the golden glow of her younger brother, Sarah feels compelled to meet Margaret's every demand to earn her love. Does it give security? After a poverty-stricken childhood, Anita has claimed the social status she's worked so hard to achieve by marrying Cameron Jamieson. Although they have a comfortable life, she's never able to fully relax, fearing everything could change in a heartbeat. Or does it mean freedom? Ellie, the youngest, has lived a nomadic and - according to her siblings - a selfish life, leaving them to care for their ageing mother. For her, freedom means staying far away from the strings attached to her inheritance, but she needs to consider her young son's future as well. As their mother's health deteriorates, will long-held secrets and childhood rivalries smash this family into pieces? An addictive and page-turning story of the relationships between siblings and of deceit, betrayal and revenge. ...Show more
$14.99
AUD
Category: General
Have you seen Bluey and Bingo? There are lots of other hidden items too, so join the fun in this search-and-find book!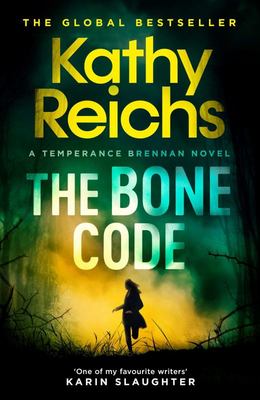 $27.99
AUD
$32.99
(15% off)
Category: General | Series: A\Temperance Brennan Novel Ser.
A storm has hit South Carolina, dredging up crimes of the past. On the way to Isle of Palms, a barrier island off the South Carolina coast, forensic anthropologist Temperance Brennan receives a call from the Charleston coroner. During the storm, a medical waste container has washed up on the beach. Ins ide are two decomposed bodies wrapped in plastic sheeting and bound with electrical wire. Chillingly, Tempe recognizes many details as identical to those of an unsolved case she handled in Quebec fifteen years earlier. With a growing sense of foreboding, she flies to Montreal to gather evidence and convince her boss Pierre LaManch to reopen the cold case. She also seeks the advice - and comfort - of her longtime beau Andrew Ryan. Meanwhile, a storm of a different type gathers force in South Carolina. The citizens of Charleston are struck by a bacterium that, at its worst, can eat human flesh. Thousands panic and test themselves for a rare genetic mutation that may have rendered them vulnerable. Shockingly, Tempe eventually discovers that not only are the victims in both grisly murder cases related, but that the murders and the disease outbreak also have a common cause...     ...Show more
$9.99
AUD
Category: General
THE SUNDAY TIMES BESTSELLER  'A thrilling read from one of my favorite writers' KARIN SLAUGHTER 'Read this book' DAVID BALDACCI  'One of the absolute best thrillers of the year' JEFFERY DEAVER  'You will find it hard to put down' MARK BOWDEN ***  EVERY BODY HAS SECRETS It's sweltering in Charlotte, Nort h Carolina, and Temperance Brennan, still recovering from neurosurgery following an aneurysm, is battling nightmares, migraines, and what she thinks might be hallucinations when she receives a series of mysterious text messages, each containing a new picture of a corpse that is missing its face and hands. Immediately, she's anxious to know who the dead man is, and why the images were sent to her.   An identified corpse soon turns up, only partly answering her questions.   To find answers to the others, including the man's identity, she must go rogue. With help from a number of law enforcement associates including her Montreal beau Andrew Ryan and the always-ready-with-a-smart-quip ex-homicide investigator Skinny Slidell, and utilizing new cutting-edge forensic methods, Tempe draws closer to the astonishing truth.   But the more she uncovers, the darker and more twisted the picture becomes . . .  *** Praise for A Conspiracy of Bones and Kathy Reichs: 'A Conspiracy of Bones shows off Kathy Reichs' dazzling new level of plotting mastery. A thrilling read from one of my favorite writers' KARIN SLAUGHTER, #1 internationally bestselling author of The Last Widow and The Good Daughter  'One of the absolute best thrillers of the year . . . A great series has just gotten greater' JEFFERY DEAVER, #1 internationally bestseller author of The Bone Collector and The Never Game 'Don't miss this one! The corpse is ghastly. The investigation is intense. So many pulse-pounding twists and surprises--it kept me guessing till the end!' R.L. STINE, bestselling author Goosebumps and Fear Street   'Tempe Brennan is back . . . You will find it hard to put down' MARK BOWDEN, #1 New York Times bestselling author of The Last Stone and Black Hawk Down 'Kathy Reichs writes smart--no, make that brilliant--mysteries that are as realistic as non-fiction and as fast-paced as the best thrillers about Jack Reacher or Alex Cross' JAMES PATTERSON 'Nobody does forensics thrillers like Kathy Reichs. She's the real deal' DAVID BALDACCI 'Every minute in the morgue with Tempe is golden' THE NEW YORK TIMES BOOK REVIEW 'Brennan is a winner, and so is Reichs' DAILY NEWS ...Show more
$34.99
AUD
$39.99
(12% off)
Category: General | Series: Jack West, Jr Ser.
AN INCREDIBLE VICTORY BUT AT A TERRIBLE PRICE... Against all the odds, Jack West Jr found the Three Secret Cities but at a heartbreaking cost. His beloved daughter Lily, it appeared, was slaughtered by Sphinx in a cruel ancient ritual. TO THE MOUNTAINS AND THE FALL!  With his rivals far ahead of him, Ja ck must now get to one of the five iron mountains-two of which have never been found-and perform a mysterious feat known only as 'The Fall'. Although what is this object on the moon that is connected to it? A NEW PLAYER ARRIVES Amid all this, Jack will discover that a new player has entered the race, a general so feared by the four legendary kingdoms they had him locked away in their deepest dungeon. Only now this general has escaped and he has a horrifying plan of his own...     ...Show more
$27.99
AUD
$32.99
(15% off)
Category: General | Series: Martin Scarsden
The gripping new Martin Scarsden novel. She breathes deeply, trying to quell the rising sense of panic. A detective came to her home, drugged her and kidnapped her. She tries to make sense of it, to imagine alternatives, but only one conclusion is possible: it's the past, come to claim her.  Martin Sc arsden's new life seems perfect, right up until the moment it's shattered by a voicemail: a single scream, abruptly cut off, from his partner Mandalay Blonde. Racing home, he finds an unconscious man sprawled on the floor and Mandy gone. Someone has abducted her. But who, and why? So starts a twisting tale of intrigue and danger, as Martin probes the past of the woman he loves, a woman who has buried her former life so deep she has never mentioned it. And for the first time, Mandy finds denial impossible, now the body of a mystery man has been discovered, a man whose name she doesn't know, a man she was engaged to marry when he died. It's time to face her demons once and for all; it's time she learned how to trust. Set in a Sydney riven with corruption and nepotism, privilege and power, Trust is the third riveting novel from award-winning and internationally acclaimed writer Chris Hammer. 'The best Australian crime novel since Peter Temple's The Broken Shore.' - The Times on Silver   ...Show more
O
by Steven Carroll
$32.99
AUD
Category: General
'A woman writes a story for her married lover. Something she always thought of as a fairy tale. A fairy tale with a dark side, like the best of fairy tales...' Occupied France, 1943. France's most shameful hour. In these dark times, Dominique starts an illicit affair with a distinguished publisher, a m arried man. He introduces her to the Resistance, and she comes to have a taste for the clandestine life - she has never felt more alive. Shortly after the war, to prove something to her lover, she writes an erotic novel about surrender, submission and shame. Never meant to be published, Story of O becomes a national scandal and success, the world's most famous erotic novel. But what is the story really about - Dominique, her lover, or the country and the wartime past it would rather forget? From one of our foremost writers, the acclaimed and multi-award-winning Steven Carroll, comes O, a reimagining of what might have been, the story of a novel that took on a life of its own and mirrored its times in a way the author never dreamt of. 'He is one of the best we've ever had.' Geraldine Brooks ...Show more