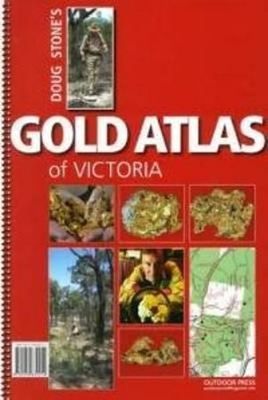 $125.00
AUD
Category: Gold Gems
This was Updated 2020 30 years of Doug's prospecting and mapping work is now contained in one volume—Doug Stone's Gold Atlas of Victoria. 28 map sheets cover Victoria's main coarse gold areas. Alluvial gold diggings, mines, reefs and public lands are marked. UTM map grids are also plotted in the margin s so you can pinpoint your position using GPS. This revised edition has 10 new maps. Great value when you realise the 28 Gold & Relic Site maps cost over $400 if purchased individually ...Show more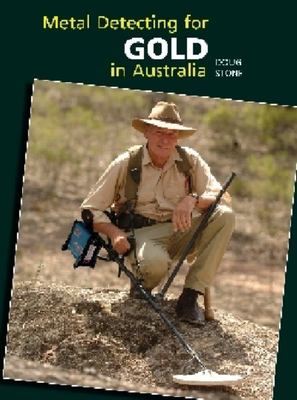 $130.00
AUD
Category: Gold Gems
Metal Detecting for Gold in Australia is packed with hundreds of prospecting tips, practical advice on the latest metal detectors on the market, maps, plus descriptions of the best places in Australia to start your own gold rush!
$35.00
AUD
Category: Gold Gems
The Rock and Gem Book is packed full of photos of natural wonders, including rocks, minerals, gems, shells and fossils. This children's encyclopedia displays more than 1,200 full-colour specimens, from sapphires and rubies to silver and pearl, revealing the unique qualities of each material and how it i s used in industry, architecture, art and science. Including precious metals, rare fossils, tiny gemstones and giant shells, the Rock and Gem Book gives a complete overview of the Earth's naturally occurring marvels and the beautiful objects created from them. ...Show more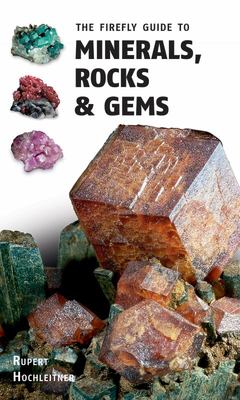 $24.95
AUD
Category: Gold Gems
Step-by-step Questions and Answers with detailed color photographs for easy identification. The Firefly Guide to Minerals, Rocks and Gems is designed for easy and reliable identification of minerals, gems and rocks. The identification process begins with the stone's streak color, which is how the book is organized: Blue, Red, Yellow, Brown, Green Black and White. Using a sequence of straightforward questions and answers -- aided by over 1,000 photographs and drawings -- the book narrows down the possibilities among 350 minerals, gems and rocks to reach the conclusive classification. Identification is then further narrowed down with respect to Crystal form, Hardness, Luster, Density, Cleavage, Break and Tenacity. Each rock's main photograph shows the general or typical view, and identification tips about features are noted in the margins of the respective page. Similar stones are presented for comparison and tips are provided that can eliminate imposters. Drawings show the mineral's crystal shape. The chemical formula reveals the elements from which the mineral is composed. There is also information about where the stone is typically found and some of the ways that humans have utilized it. Packed with beautiful photographs of earth's many rocks, minerals and gems, The Firefly Guide to Minerals, Rocks and Gems is perfect for amateur mineralogists and collectors. ...Show more
$19.99
AUD
Category: Gold Gems | Series: DK Handbooks Ser.
A comprehensive, up-to-date field guide to the world's rocks and minerals This detailed and easy-to-use guide contains striking photography of rocks and minerals from around the globe, and is designed to help readers and collectors identify specimens of these compounds, which are formed by geological pr ocesses in the earth's crust. Useful for beginners and serious collectors alike, this handy volume features special color photography of specimens from the Natural History Museum in London, which holds one of the largest collections in the world.Beautiful color photographsComprehensive, up-to-date informationSuitable for serious collectors and those new to the fieldSpecial photography of unique specimens from the Natural History Museum in London ...Show more
$37.99
AUD
Category: Gold Gems
This is truly the ultimate one-volume book every hobbyist, jeweler, jewelry maker, and rockhound will ever need Following the spectacular success of the first four editions of Gemstones of the World, the revised fifth edition exhibits important updates and a beautiful new cover. All the gemstones ever discovered--now over 1,900--are treated in their many variations. More than 1,500 full-color photos showcase each precious and semiprecious stone in both its rough natural state and its polished and cut renditions. Each entry offers complete information on a gemstone's formation and structure, physical properties and characteristics, methods of working, cutting, and polishing. You'll find full treatments of lesser-known gems, from andalusite to vesuvian, and a special section devoted to rocks as precious stones, including alabaster, onyx, obsidian, and fossils. Organic gem materials, such as coral, ivory, amber, and pearl, are also covered along with new-on-the-market stones like charcoite. Additionally, this all-inclusive volume includes imitations, synthetics, and combined stones. Charts and tables help you identify unknown gemstones and--when you're in the market--how to check for genuineness. ...Show more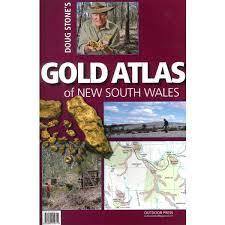 $125.00
AUD
Category: Gold Gems
Goldfield maps NSW
$14.99
AUD
Category: Gold Gems
The ideal pocket guide for beginners If you have trouble distinguishing slate from shale then this is the book for you. Perfect for beginners, and a handy field guide for the amateur geologist, What's That Rock or Mineral? beautifully pictures more than 140 rocks and minerals, from agate to tourmaline, and highlights the characteristics that will help you to identify them. For nature lovers everywhere, What's That...? books are compact, portable identification guides that offer a uniquely accessible visual approach. Designed for beginners, but also handy for a more experienced naturalist, the What's That ...? titles are indispensable pocket guides that give you around 150 of the most common and interesting types and show you how to tell them apart. ...Show more