$24.99
AUD
Category: Gondola 1
Perhaps you're a seasoned Wreck-er, having made your way through one or more copies of Wreck This Journal. Or maybe you're new to the phenomenon (little do you know, this experience might just change your life). Whatever the case, you've found the perfect book to inflict damage on . . .The revolution is now in colour. Why colour? Because it's dangerous. And if it isn't dangerous, then it isn't worth doing. You are hereby challenged to now try everything you've never done with colour. Everything. Mixing, ripping, spewing, streaming, hurling, blowing up, throwing, dropping, exploding.Welcome to an all new-edition of Wreck This Journal, now in spectacular full colour! With a mix of new, altered, and favourite prompts, Wreck This Journal- Now in Colour invites you to destroy with colour. What colours will you use to &*%$ it up? ...Show more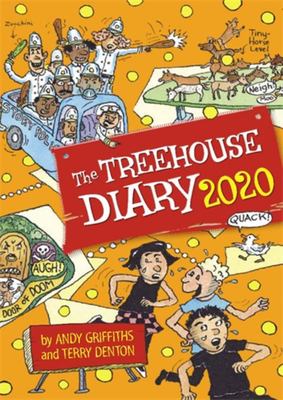 $14.99
AUD
Category: Gondola 1
** The Treehouse Diary 2020 ** This diary is guaranteed to excite all Treehouse fans as they plot their way through the new year with the help of Andy and Terry (and possibly some penguins).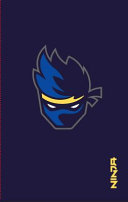 $19.99
AUD
Category: Gondola 1
From the YouTube star and #1 Fortnite gamer Ninja comes a journal with 6 sheets of Ninja-style stickers and prompts, tips, and tricks featured throughout. It's the ultimate Ninja swag that every gamer will want to show off everywhere they go. Publishing in tandem with Ninja's illustrated book, Get Good , this analog notebook is perfectly positioned as the ultimate gamer's journal with an added bonus- it's designed to be customised and used for any purpose - game-related or otherwise. With a sleek cover, Ninja-branded stickers, and 143 dotted interior pages that allow for writing, doodling, or tracking game stats, this notebook is yours to personalise inside and out - no hackers allowed! ...Show more
$49.99
AUD
Category: Gondola 1 | Series: His Dark Materials
The extraordinary world of Philip Pullman's bestselling trilogy is explored in all the detail any fan of the books will ever need. With in-depth, chapter-referenced sections on characters, places, creatures, sciences, languages, and much more, this brilliant work by Laurie Frost has become the official, and definitive, reference guide to Pullman's books. ...Show more
$12.99
AUD
Category: Gondola 1 | Series: Scholastic Inc Pbk Novels Ser.
Find out everything there is to know about the up-and-coming hit artist Billie Eilish Full of photos, interviews, lyrics, and more A "Lovely" must-buy for Billie Eilish fans. 100% unofficial Billie Eilish has taken the music world by storm With her unique sound and statement style, Billie is one of a k ind. Discover everything from what happened when Billie got her start with the viral hit "Ocean Eyes" to how her chart-topping collab with Khalid, "Lovely," came to be. Packed with fantastic facts, top tips, and insider info, this book has everything you need to know about the music megastar ...Show more
$22.99
AUD
Category: Gondola 1 | Series: Harry Potter Ser.
Cast a spell for success with this 144-page lined spiral notebook inspired by the HARRY POTTERTM films. The perfect notebook for students or Potter fans of all ages, it features adorable graphics, indexed pages, and a foldout sticker sheet of your favorite magical characters, creatures, and artifacts. ...Show more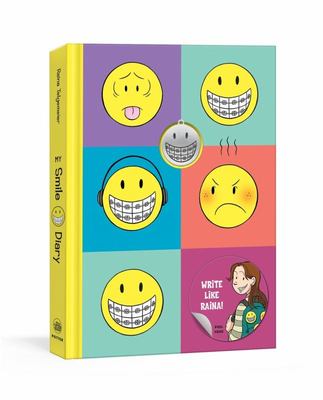 $25.99
AUD
Category: Gondola 1
Raina Telgemeier's voice is so relatable for her audience of middle grade readers that they feel she is tapping into the joys, challanges and anxieties of their daily lives. This lightly prompted and illustrated journal is the perfect companion to her perennially bestselling books. It's a place for kids to safely record their innermost hopes and dreams, their secret fears and anxieties--all designed with Raina's art and dotted with her prompts so they will feel as though they are recording their thoughts for her. ...Show more
$16.99
AUD
Category: Gondola 1
From the co-creator of the viral 'Tea Consent' video, this is the perfect introduction to consent for kids and families everywhere. Your body belongs to you and you get to set your own rules, so that you may have boundaries for different people and sometimes they might change. Like when you hi-five you r friends and kiss your kitten, but not the other way round! But consent doesn't need to be confusing. From setting boundaries, to reflecting on your own behaviour and learning how to be an awesome bystander, this book will have you feeling confident, respected, and 100% in charge of yourself and your body. Brought to life with funny and informative illustrations, this is the smart, playful and empowering book on consent that everyone has been waiting for. ...Show more
$19.99
AUD
Category: Gondola 1
August Pullman stole the hearts of over a million readers in the bestselling, award-winning WONDER. 365 DAYS OF WONDER is a beautiful companion to the novel - a collection of quotes and wise words, one for every day of the year. It includes funny, insightful, inspiring thoughts from WONDER's fans, famou s authors and personalities - from Roald Dahl and Paul McCartney to Anne Frank, Tolkien and Popeye - and from the novel itself. It's the perfect gift for anyone who loved WONDER, and it's a book to be treasured and enjoyed again and again. ...Show more
Girls Can Fly
by Sally Morgan; Ambelin Kwaymullina
$16.99
AUD
Category: Gondola 1
Girls can do anything Who says girls can't fly? Stretch out your arms Aim for your dreams  Believe in your wings  Breathe in the sky Fly high Who says girls can't fly?  Girls Can Fly is an inspirational, young teen book from award-winning Aboriginal writer and artist Sally Morgan and her equally talente d daughter Ambelin. Together they have written short, poignant sayings full of advice that comes from their life experiences. Mother and daughter have written a beautiful, thoughtful and inspiring book. An early draft of the manuscript was given to the participants of the Kimberley and Pilbara Girls program and their feedback and suggestions were taken in. An acknowledgement, information about and photographs of the girls are featured at the back of the book. ...Show more
$22.95
AUD
Category: Gondola 1
Life, the Universe and Awesomeness Diary of a Brilliant Kid is the "tweenager's" atlas for navigating life. This interactive collection of stories, quotes, theories and yes, science, guides you through the difficult years between ages 8 and 12 to help you make sense of yourself and the world around you . Everything is changing And that's okay It's actually more than okay -- it's exciting. These changes are the opening salvo of your gradual transition into "grownup," and it's the perfect time to define who you are, how you think and how you choose to face the world. Is it a lot? Yes. But this book can help you sort things out and come out the other side shining. The journal format gives away the plot; Spoiler Alert: the Brilliant Kid is you. No matter how you feel, no matter what's happening in your head right now, you are not broken. You are a unique collection of talents and dreams and wants and surprises, and you have an entire lifetime ahead of you -- aren't you curious to discover just how awesome life can be? This book takes you inside your own head, out into the world and everywhere your dreams may take you. Learn how to make the kinds of choices that make you feel alive Conquer the three R's of happiness: relationships, relationships and relationships Get a handle on today, tomorrow and what comes next Bounce back from the tough stuff, and discover the seven words that will change your life There's a lot to learn, but one lesson is clear: never be afraid to shine. Stand up, stand out and be spectacular -- whatever that means to you. Diary of a Brilliant Kid gives you the map and compass so you can start your own journey today. ...Show more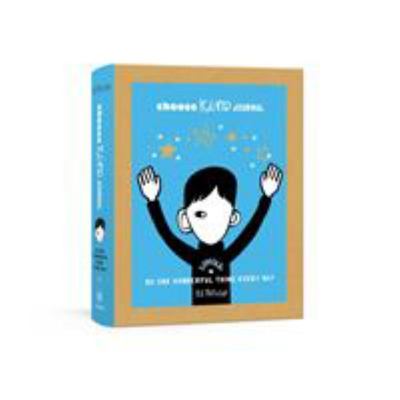 $29.99
AUD
Category: Gondola 1 | Series: Wonder Journal
About this Book...   NOW A MAJOR MOTION PICTURE STARRING JULIA ROBERTS, OWEN WILSON, AND JACOB TREMBLAY   Over 6 million people have read the #1 New York Times bestseller WONDER and have fallen in love with Auggie Pullman, an ordinary boy with an extraordinary face.   The journal that exemplifie s the Choose Kind movement.   With more than 6 million copies sold worldwide and over five years as a New York Times bestseller, Wonder has inspired countless readers to reflect on their actions and to Choose Kind. This journal prompts writers to reflect on ways they can actively be kind every day to the people in their lives and to themselves.   Filled with quotes from the book and questions that are both fun and insightful, this journal is the perfect gift for a Wonder fan and a great activity for parents to do with their kids. ...Show more