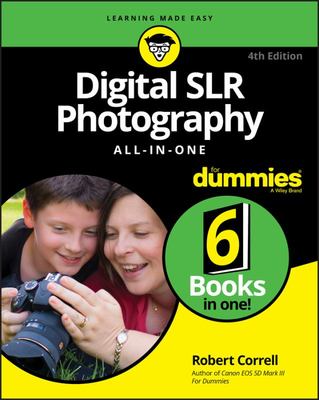 $74.95
AUD
Category: Photography
6 Books in one! Boost your DSLR photography skills with this amazing book When you're investing in top-notch camera equipment, it's also time to build top-notch photography skills that help you create the stunning images you see in your mind. This book gets you started on the path to capturing incredi ble photos of life's most precious moments. Cut through the jargon and techspeak as you get down to the essentials of taking control of your powerful camera and leaving the days of washed-out and blurry photos behind. 6 Books Inside? Review digital photography basics and camera controls Get the right lens for the shot Take creative control of exposure settings Shed some light on your subject Perfect the picture with editing Follow recipes for portraits, landscapes, close-ups, and action shots ...Show more
$100.00
AUD
Category: Photography
A colorful journey through the first decade of Gray Malin's vibrant photography career Gray Malin: The Essential Collection celebrates the first decade of work from bestselling photographer Gray Malin. This new collection features beloved images from his most iconic shoots, as well as new material that has never been seen or published. Journey high above Manhattan's skyline, return to the sunny beaches of Positano, and take a stroll through the Parker Palm Springs with Malin's unforgettable four-legged hosts. With vibrant imagery from all seven continents and stories of how each collection was made, this stunning volume will invite you into the colorful world of Gray Malin and help make every day a getaway.   ...Show more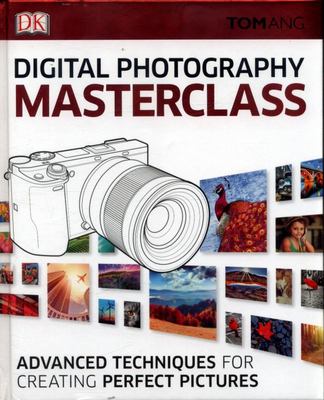 $39.99
AUD
Category: Photography
In Digital Photography Masterclass, Tom Ang gives you a one-on-one course in every aspect of digital photography. Improve your skills, develop your eye and take control of your camera to deliver the shots you want.
$39.99
AUD
Category: Photography
From photographing a dewdrop in spring to a beautiful winter frost, follow your hobby throughout the year with renowned photographer Tom Ang. Whatever your level of expertise or type of camera, from the best digital SLRs on the market right down to camera phones, you'll find tips and tricks to help you get the most out of your shots. Now in its third edition, and fully updated with the latest developments in technology and equipment, this book will teach you everything you need to know to take great photographs that convey a sense of time, place and atmosphere. Packed with "how to" advice and projects to keep you snapping throughout the year, Digital Photography Month by Month is an inspiring and practical guide to taking beautiful photos whatever the season and weather conditions. ...Show more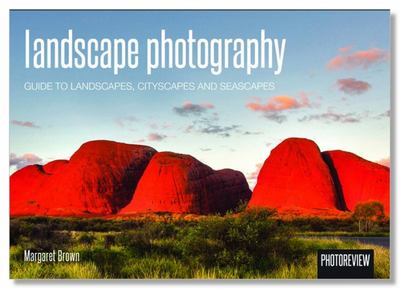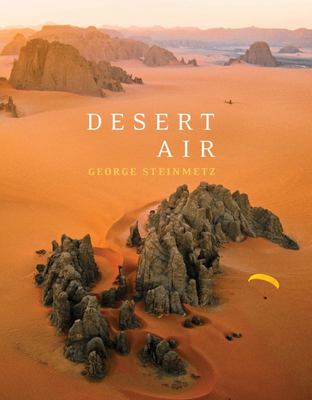 $49.99
AUD
Category: Photography
Desert Air is the first comprehensive photographic book on all of the world's extreme deserts (defined for the purposes of this book as those that receive no ore than 4 inches of precipitation per year), the most remote and inhospitable places on earth. It is also a visual adventure story by one of the world's top expedition photographers who has spent the last 15 years on this epic body of work. The stunning and surreally beautiful photographs are enriched with stories from his adventures in the world's most difficult places: smuggling his aircraft into Libya, getting arrested fro spying in Iran, crashing into a tree in Western China, and into the ocean off the coast of Mexico. The book is a comprehensive exploration of virtually every dune field and patch of barren ground that add up to the last great class of wilderness left on our planet. To visualize these remote places in a unique way, Steinmetz learned how to fly the world's lightest and slowest aircraft, a motorized paraglider. This experimental foot-launched aircraft consists of a backpack motor and a parachute-style wing that lets him fly low and slow, to take pictures of places that have never been seen before. Together, these extraordinary places are like a disparate family of co-evolved landscapes each similar but uniquely beautiful. ...Show more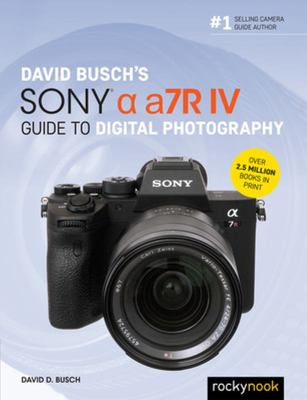 $69.99
AUD
Category: Photography | Series: The\David Busch Camera Guide Ser.
David Busch's Sony Alpha a7R IV Guide to Digital Photography is the most comprehensive resource and reference for Sony's innovative 61-megapixel full frame mirrorless camera. Capable of 10 frame-per-second bursts even at full resolution, the a7R IV is fast enough for action photography, and its 15-stop enhanced dynamic range delivers the image quality that the most demanding landscape or fine-art photographer requires. This camera's remarkable low-light performance, fast sensor-based 567-point phase detect autofocus (with real-time face and eye tracking in both still and movie modes), and improved 5-axis in-body image stabilization, the a7R IV has all the tools needed to take incredible images. This book will show you how to master those features as you explore the world of digital photography and hone your creativity with your a7R IV. Filled with detailed how-to steps and full-color illustrations, David Busch's Sony Alpha a7R IV Guide to Digital Photography covers every feature of this camera in depth, from taking your first photos through advanced details of setup, exposure, lens selection, lighting, and more, and relates each feature to specific photographic techniques and situations. Also included is the handy camera "roadmap" chapter, an easy-to-use visual guide to the camera's features and controls. Learn when to use every option and, more importantly, when not to use them, by following the author's recommended settings for each menu entry. With best-selling photographer and mentor David Busch as your guide, you'll quickly have full creative mastery of your camera's capabilities, whether you're shooting on the job, as an advanced enthusiast exploring full frame photography for the first time, or are just out for fun. Start building your knowledge and confidence, while bringing your vision to light with the Sony a7R IV. ...Show more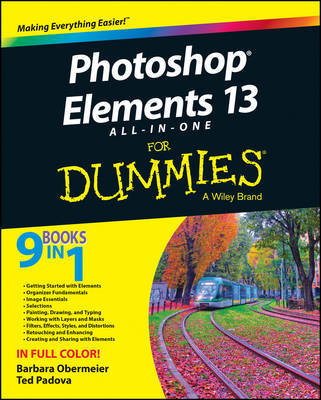 $50.95
AUD
Category: Photography
Make ordinary photos extraordinary with Photoshop Elements 13 Whether you prefer to snap shots on your smartphone or never leave home without your DSLR, chances are you have way more photos than you ever dreamed possible. With the help of Photoshop Elements 13 All-in-One For Dummies , you can edit tho se photos and turn them into stunning works of art. The book will help you get to know the key features of Photoshop Elements, including examining the Elements workspace; navigating the tools; viewing images on your computer; setting your preferences; and acquiring, saving, and exporting images. You'll then take your skills to next level and become a pro at working with iOS and Android devices, specifying resolution and changing image sizing, choosing color modes and file formats, working with Camera Raw, using and managing color, painting and drawing with Elements, creating layers, and so much more. Plus, you'll discover how to add pizzazz with styles and effects, apply quick image makeovers, correct lighting, color, and clarity, and composite with Photomerge. Photoshop Elements is the #1-selling consumer photo editing software, and Adobe continues to add innovative features that allow digital photography enthusiasts to do it all. Going well beyond the basics of how to use Photoshop Elements--and weighing in at more than 672 pages-- Photoshop Elements 13 All-in-One For Dummies is the most comprehensive Elements book on the market. Written by Barbara Obermeier and Ted Padova, veteran authors, long-time instructors, and expert speakers who have spent decades specializing in digital imaging, this hands-on, friendly guide is jam-packed with everything you need to create, edit, fix, share, and organize digital images. Combines nine content-rich books in one value-packed reference Includes updated and revised information to reflect the latest release, Photoshop Elements 13 Richly illustrated in full color and brimming with easy-to-follow, step-by-step instructions Explains how to enhance your images by adjusting color, brightness, resolution, contrast, and sharpness Whether you're an amateur photographer or new to the digital photo scene and want to perform sophisticated editing techniques with a powerful image-editing software program, Photoshop Elements 13 All-in-One For Dummies has everything you need--and more. ...Show more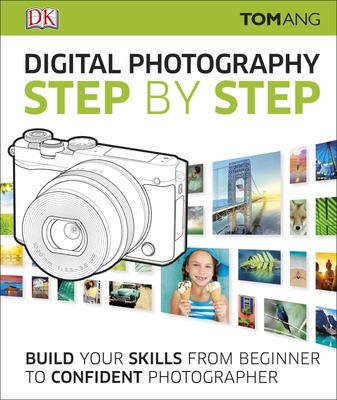 $45.00
AUD
Category: Photography
"Become a confident, creative photographer with practical and inspirational advice from Tom Ang. Find your inner photographer and get the most out of your camera with Digital Photography Step by Step. Packed with expert knowledge, it is the perfect combination of practical photography instruction and vi sual inspiration to help you make your own masterpieces in a flash. Teaching you the basics of how to approach a subject, develop projects, and manipulate images in a series of inspiring photography assignments, Digital Photography Step by Step covers all the latest advances in digital photography to help you master each and every step of taking a photograph." ...Show more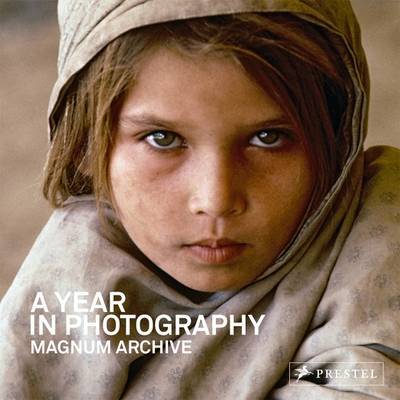 $49.99
AUD
Category: Photography
Founded by Henri Cartier-Bresson, Magnum Photos is the iconic international photographic cooperative whose members have captured the major historical events of their times, as well as private and intimate moments. A year's worth of these images is offered in this visually stunning book that features ful l page reproductions organised to reflect what Cartier-Bresson himself declared a "community of thought, a shared human quality, a curiosity about what is going on in the world, a respect for what is going on and a desire to transcribe it visually." Nearly 70 photographers are represented with five to six images each, and the current Magnum members have selected the photographs that they consider to best represent their own output. Running more than 700 pages, this book includes images that make history both individual and universal. ...Show more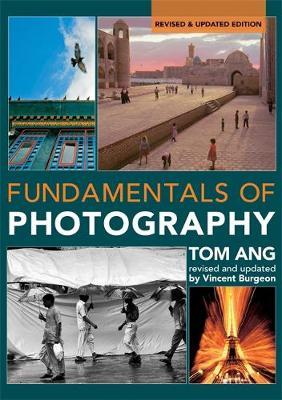 $39.99
AUD
Category: Photography
Tom Ang's Fundamentals of Photography is the definitive handbook for digital and film cameras. With chapters including Fundamentals of Light, The Camera, Capturing Light, Working with Colour and Processing the Image, this book contains comprehensive, readily accessible information on the key aspects of taking and processing photographs. Written by acclaimed photographer and authority on digital photography Tom Ang, and featuring a selection of his most inspiring images, this comprehensive handbook covers the most fundamental photographic topics. This book also deals with important subjects often overlooked in manuals, including critical theory, how to present images, ethical issues, and copyright. ...Show more