$29.95
AUD
Category: Relationships
Simple ideas, lasting love. Between busy schedules and long days, expressing love can fall by the wayside. We forget to compliment, to give gifts "just because," to linger in an embrace. The things that say "I love you" seem to either not get said or not get through. This is an audio book about saying it -- and hearing it -- clearly. No gimmicks. No psychoanalyzing. Just learing to express love in your spouse's language. With over 10 million copies sold, The 5 Love Languages(R) has transformed countless relationships. Its ideas are simple and conveyed with clarity and humor, making this audio book as practical as it is personable. You'll be inspired by real-life stories and encouraged by its commonsense approach. Listening to this audio feels like taking a walk with a wise friend. Applying it will forever change your relationship -- starting today. Includes The 5 Love Languages Personal Profile ...Show more
$28.99
AUD
Category: Relationships
Create a Loving and Safe Environment for Your Blended Family Blended families face unique challenges, and sadly, good intentions aren't always enough. With so many complex relationships involved, all the normal rules for family life change, even how you apply something as simple as the five love lang uages. That's why Gary Chapman, the bestselling author of The 5 Love Languages® andnational expert on stepfamilies, Ron Deal, join together in this book to teach you how the five love languages can help your blended family. They'll teach you: About the unique dynamics of stepfamilies How to overcome fear and trust issues in marriage How to develop healthy parenting and step-parenting practices How the love languages should--and should not--be applied You're going to face many challenges, but with the right strategies and smart work, your family can be stronger and healthier together. ...Show more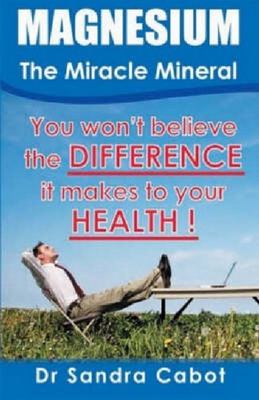 $24.95
AUD
Category: Relationships | Series: Dr Sandra Cabot Ser.
Known to reduce the risk of sudden death from cardiac catastrophes, this insightful guide details how important magnesium can be for optimal nutritional health--especially amongst men who deal with stress on a daily basis. Highlighting the many varied and common health problems that can be alleviated or reversed by simple and safe supplementation with magnesium, this well-researched study promotes the mineral as capable of making a huge difference to overall health--and illustrates that even in the developed world, people still contain inadequate levels of magnesium in their bodies. ...Show more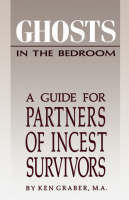 $14.99
AUD
Category: Relationships
As the partner of an incest survivor, do you feel like a neglected victim even though your life has been drastically affected by the aftermath of sexual abuse? Do you feel left out in the cold as you watch them go through recovery? Do you feel isolated or rejected, and think that no one else will unders tand your problems? Although the impact of incest or sexual abuse can destroy relationships and test long-standing commitments, the information in this book may be the key to holding your relationship together through the journey to recovery. Ghosts in the Bedroom provides comfort and guidance for partners in the process of recovery. Graber draws from personal experience to show how partners can accept responsibility for their own issues, support the recovery of the incest or sexual abuse survivor and work toward solving relationship problems together. ...Show more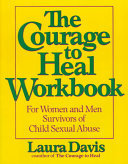 $49.95
AUD
Category: Relationships
In this groundbreaking companion to The Courage to Heal, Laura Davis offers an inspiring, in-depth workbook that speaks to all women and men healing from the effects of child sexual abuse. The combination of checklists, writing and art projects, open-ended questions and activities expertly guides the s urvivor through the healing process. Survival Skills -- Teaches survivors to create a safe, supportive environment, ask for help, deal with crisis periods, and choose therapy. Aspects Of Healing -- Focuses on the healing process: gaining a capacity for hope, breaking silence, letting go of shame, turning anger into action, planning a confrontation, preparing for family contact, and affirming personal progress. Guidelines For Healing Sexually -- Redefines the concept of "safe sex" and establishes healthy ground rules for sexual contact. ...Show more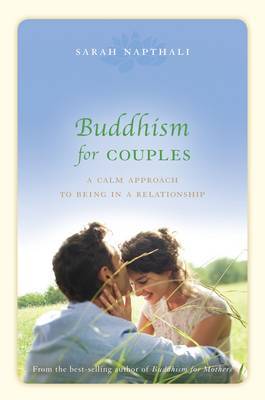 $27.99
AUD
Category: Relationships
A practcial self-help guide for couples from the author of the bestselling, internationally acclaimed Buddhism for Mothers series.
$27.99
AUD
Category: Relationships
The Courage to Heal is an inspiring, comprehensive guide that offers hope and encouragement to every woman who, was sexually abused as a child -- and those who care about her. Although the effects of child sexual abuse are long-term and severe, healing is possible. The authors weave personal experience with professional knowledge to show the reader how she can come to terms with her past while moving powerfully into the future. They provide clear explanations, practical suggestions, a map of the healing journey, and many moving first-person examples of the recovery process drawn from their interviews with hundreds of survivors. Definitive in scope, The Courage to Heal speaks directly to the survivor in a warm and personal way: TAKING STOCK -- outlines the effects of child sexual abuse and the ways women cope over time. THE HEALING PROCESS -- explores each stage from the decision to heal and remembering through breaking silence, knowing it wasn't your fault, nurturing the inner child, and grief and anger, to resolution and moving on. CHANGING PATTERNS -- offers in-depth guidance for shifting self-defeating patterns in specific areas of one's present life, including self-esteem, feelings, intimacy, sexuality, and dealing with families. SUPPORTERS OF SURVIVORS -- provides insight and strategies for partners of survivors, family members, and counselors. COURAGEOUS WOMEN -- profiles survivors who share the challenges and triumphs of their own healing journeys. HONORING THE TRUTH -- a substantial new Afterword that refutes the "false memory" argument and presents a thorough and enlightening response to the backlash. RESOURCE GUIDE -- fully updated for this edition -- informs readers about therapy, healing activities, recommended reading, support groups, self-help programs, and services and organizations. ...Show more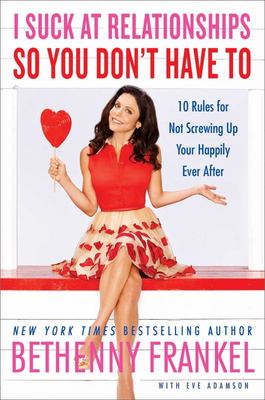 $33.99
AUD
Category: Relationships
Bethenny Frankel, four-time New York Times bestselling author, self-made businesswoman, and media maven, offers her hard-won guidance on dating and relationships in the tradition of her breakout book, A Place of Yes. Bethenny is good at many things--being an entrepreneur, mom, and TV star--but when it comes to relationships, she is the first to admit that she has had many failures. The good news is, in working through the mistakes, she has already learned many things about what she doesn't want, that she won't accept, and that she shouldn't settle for. And most importantly, she still believes in love and that her perfect relationship is still to come. Filled with a mix of candid personal stories and the no-nonsense advice she's known for, I Suck at Relationships So You Don't Have To is the next step on Bethenny's A Place of Yes journey. This is a book by someone who has made many relationship mistakes and knows a thing or two because of it. Bethenny takes a deep look at her own dating and relationship history and gets to the heart of the mistakes women make and what it takes to find and sustain a meaningful connection. Look for Bethenny's take on hot topics such as: understanding your man; the dos and don'ts of dating; how to trust your gut; and much more. Despite all her relationship disasters, Bethenny remains an optimist; she keeps going, keeps trying, and continues to open her heart to love. She holds that failure ultimately adds up to something and, that in the end, all mishaps are stair steps to a greater success. ...Show more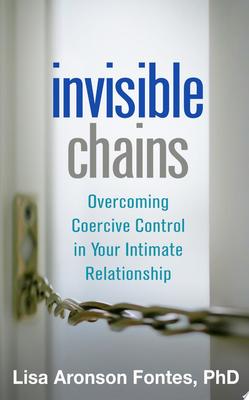 $29.95
AUD
Category: Relationships
When a man showers all of his attention on a woman, it can feel incredibly romantic, and can blind her to hints of a darker side. But what happens when that attentiveness starts to feel like domination? For certain men, the desire to control leads to jealousy, possessiveness, micromanaging--even physica l violence. Lisa Aronson Fontes draws on both professional expertise and personal experience to provide practical guidance and support for readers who find themselves trapped in a web of coercive control. Understanding what this destructive pattern looks like and why it occurs is the first step toward repairing or ending a relationship that has become toxic. Readers get vital tools for determining if they are in danger and if their partner can change--and for getting their freedom back. ...Show more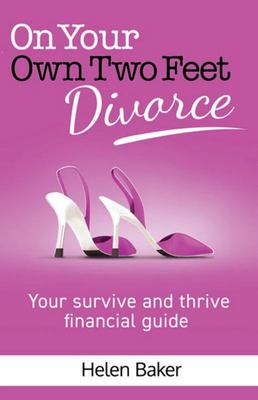 $39.95
AUD
Category: Relationships
50,000 women in Australia will go through a separation or divorce this year. Australian financial planning expert Helen Baker, author of On Your Own Two Feet: Steady Steps to Women's Financial Independence, draws on over a decade's financial planning experience--and a lifetime as the girlfriend with br oad shoulders, a hug and a no-nonsense view of the world--to present a practical guide to negotiating your financial share of the settlement pie. On Your Own Two Feet Divorce: Your Survive and Thrive Financial Guide is not about taking Dearly Ex-Beloved to the cleaners. It is about empowering women to make more educated and informed decisions about their financial situation, wherever they are on Heartbreak Road, shining the light on common mistakes and myths to improve their financial literacy. Conversationally, Helen Baker takes you through the pre-settlement, negotiation, and post-settlement phases of divorce, providing foundations for a financial rebuild to enjoy your life, happily ever after. Every $1 of profit from the sale of Helen's books goes fully to support disadvantaged women, globally. ...Show more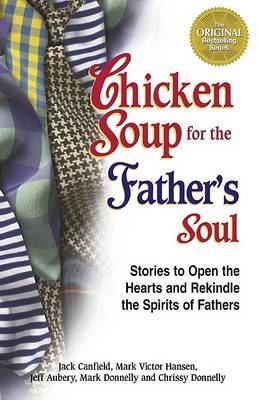 $27.99
AUD
Category: Relationships
In this fully expanded and updated third edition of the bestselling classic, you learn why verbal abuse is more widespread than ever, and how you can deal with it. You'll get more of the answers you need to recognize abuse when it happens, respond to abusers safely and appropriately, and most important, lead a happier, healthier life.   In two all-new chapters, Evans reveals the Outside Stresses driving the rise in verbal abuse--and shows you how you can mitigate the devastating effects on your relationships. She also outlines the Levels of Abuse that characterize this kind of behavior--from subtle, insidious put-downs that can erode your self-esteem to full-out tantrums of name-calling, screaming, and threatening that can escalate into physical abuse.   Drawing from hundreds of real situations suffered by real people just like you, Evans offers strategies, sample scripts, and action plans designed to help you deal with the abuse--and the abuser.   This timely new edition of The Verbally Abusive Relationship, Expanded Third Edition puts you on the road to recognizing and responding to verbal abuse, one crucial step at a time ...Show more