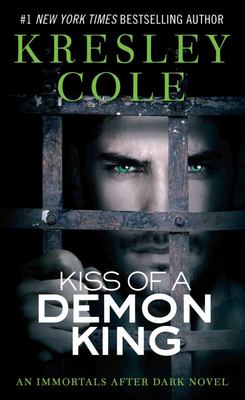 $15.99
AUD
Category: Romance | Series: Immortals after Dark Ser.
For centuries, Rydstrom, fallen king of the Rage Demons, has fought to seize his crown, never relenting, until he is tricked into the lair of a exquisite enchantress. If she can tempt him to her bed, everything he's worked for will be lost. Sabine the Sorceress of Illusions has long accepted her fate: to seduce a demon king. But once she kisses the brutal warrior, she realizes seduction is far from the punishment she'd feared. Yet just when they begin to fall for each other, one will be forced to make the ultimate sacrifice. Will Sabine give up the only life she knows to save her demon? Or will the proud king lay down his crown and arms to keep his sorceress...' ...Show more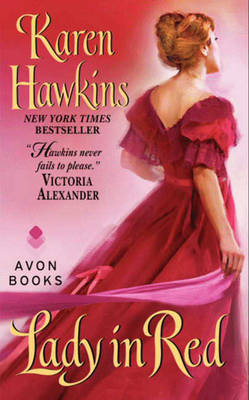 $12.99
AUD
Category: Romance
Wealthy and powerful Marcus St. John, the Marquis of Treymount, must recover a lost family heirloom that is in the possession of Miss Honoria Baker-Sneed. All he needs to do is convince her to relinquish his treasure for a reasonable sum. But when he meets Honoria, he's surprised to discover she is as h eadstrong as she is beautiful.Two unlikely hearts . . . Honoria is astounded when Marcus shows up on her doorstep and arrogantly demands a ring that is rightfully hers. She agrees to return the heirloom, but on one condition: He must sponsor her sister into society--an idea Marcus considers absolutely preposterous.Only love can decide the outcome. W hen a heated argument ensues, they find themselves in a compromising position and are forced to marry. What starts out as a marriage in name only soon becomes much more as Marcus realizes Honoria has stolen his heart. But can he prove to his wife that he is worthy of her love? ...Show more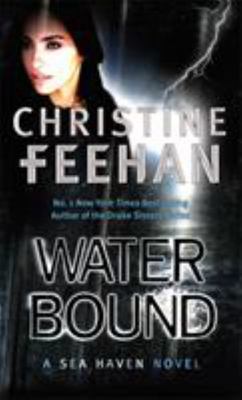 $19.99
AUD
Category: Romance | Series: Sisters of the Heart
For Lev Prakenskii, the last thing he remembers is being lost in the swirling currents of the ocean and sucked deeper into the nothingness of a freezing black eddy off the coastal town of Sea Haven. Just as quickly, just as miraculously, he was saved - pulled ashore by a beautiful stranger - but Lev has no memory of who he was - or why he seems to possess the violent instincts of a trained killer. All he knows is that he fears for his life, and the life of his unexpected saviour. Her name is Rikki, a sea-urchin diver in the small town of Sea Haven. She always felt an affinity for the ocean and the seductive pull of the tides - and now, for the enigmatic man she rescued. But soon they will be bound by something even stronger - each other's tantalising secrets that will engulf them both in a whirlpool of dizzying passion and inescapable danger. ...Show more
$19.99
AUD
Category: Romance | Series: 'Dark' Carpathian
As a child, Destiny saw her family butchered by a vampire who then attacked her and turned her into a creature of the night. The only thing that saved her sanity was a strange psychic connection with a soothing male voice that gave her hope and taught her how to survive. Nicolae Von Shrieder is an ancie nt Carpathian vampire hunter, and it is he who has been helping Destiny. Convinced she is his lifemate, he has been desperately searching for her, as only she can save him from turning into the very abomination he hunts. Destiny however, does not recognise any difference between Carpathians and vampires and repeatedly refuses his advances.But, for the first time, vampire forces are gathering together in a deadly unified plot against the Carpathians. Nicolae must find a way to earn Destiny's trust, and fast, as they may be the only ones able to unravel the secret that could save the Carpathian race from total destruction. ...Show more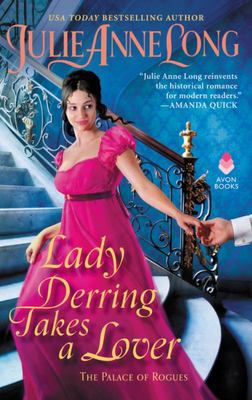 $14.99
AUD
Category: Romance | Series: The\Palace of Rogues Ser.
A mistress. A mountain of debt. A mysterious wreck of a building.Delilah Swanpool, Countess of Derring, learns the hard way that her husband, Dear Dull Derring, is a lot more interesting-and perfidious-dead than alive. It's a devil of an inheritance, but in the grand ruins of the one building Derring le ft her are the seeds of her liberation. And she vows never again to place herself at the mercy of a man.But battle-hardened Captain Tristan Hardy is nothing if not merciless. When the charismatic naval hero tracks a notorious smuggler to a London boarding house known as the Rogue's Palace, seducing the beautiful, blue-blooded proprietress to get his man seems like a small sacrifice.They both believe love is a myth. But a desire beyond reason threatens to destroy the armor around their hearts. Now a shattering decision looms: Will Tristan betray his own code of honor-or choose a love that might be the truest thing he's ever known? ...Show more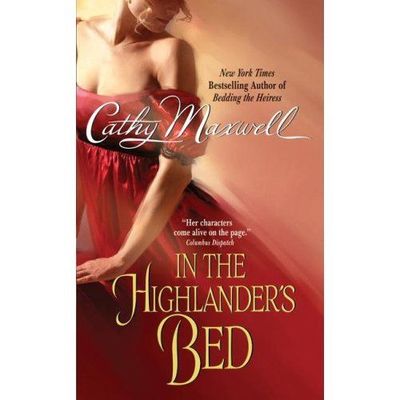 $5.95
AUD
Category: Romance
Gordon Lachlan, Laird MacKenna, has one duty and that is to his people. Beaten down by the English, there is only one way he can regain his honor and his people's pride - recover the Sword of the MacKenna from his former hostage, the Duke of Colster. Desperate, Gordon plans to kidnap the duke's sister-i n-law and use the sword as her ransom. But in the young Constance, Gordon finds more than he can handle. Sent to Madame Lavaliere's Academy for Young Women for the sole purpose of polishing her 'rough' edges and making her attractive to a duke, Constance Cameron is not having a good time. All she wants is to return home and relish her freedom. So when Gordon Lachlan shows up at her window to kidnap her, Constance is more than happy to go with him. Of course, the two don't see eye to eye on how the 'kidnapping' should be carried out, but their growing attraction for each other may make these two potential enemies closer than ever. ...Show more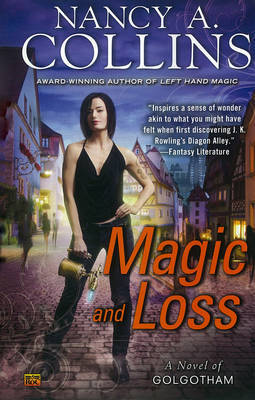 $5.99
AUD
Category: Romance | Series: Golgotham #3
Golgotham has been the NYC's supernatural ghetto for centuries. Populated by creatures from myth and legend, its most prominent citizens are the Kymera, a race of witches who maintain an uneasy truce with New York City's humans. It has been months since Tate developed her new magic to bring whatever she creates to life, but she is still learning to control her power. She and her boyfriend Hexe are poor but happy. Then gangster Boss Marz is released from prison and searching for the couple who put him there. ...Show more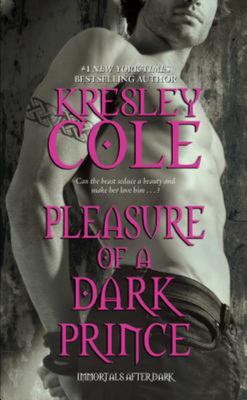 $14.99
AUD
Category: Romance | Series: Immortals after Dark Ser.
Can the beast seduce a beauty and make her love him? Never far from her bow, Lucia the Huntress is as mysterious as she is beautiful. But the secrets she harbours could destroy her - and those she loves - and every day brings more danger. It isn't safe for her to be with Garreth MacRieve, yet whenever s he sees the fierce werewolf with his smoldering eyes, she finds herself surrendering to his kiss. An uncontrollable need that can only be sated with her touch. From the shadows, Garreth, prince of the Lykae, has long watched over Lucia, the lovely little Valkyrie who alternately maddens him and inflames his lust. He aches to claim the seductive creature as his own and keep her safe from harm, but first he must convince her to accept him as her guardian. To do that he'll exploit Lucia's greatest weakness - her desire for him. ...Show more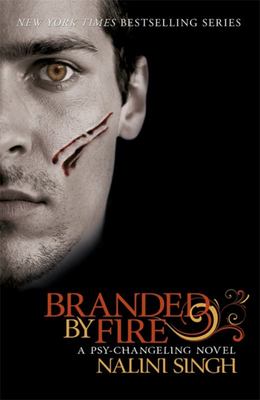 $19.99
AUD
Category: Romance | Series: Psy-changeling
Though DarkRiver sentinel Mercy is feeling the pressure to mate, she savagely resists when Riley Kincaid, a lieutenant from the SnowDancer pack, tries to possess her. The problem is not simply that he pushes her buttons; the problem is that he's a wolf, she's a cat, and they're both used to being on top . But when a brilliant changeling researcher is kidnapped from DarkRiver territory, Mercy and Riley must work together to track the young man - before his shadowy captors decide he's no longer useful. Along the way, the two dominants may find that submitting to one another uncovers not just a deadly conspiracy, but a passion so raw that it'll leave them both branded by fire ... ...Show more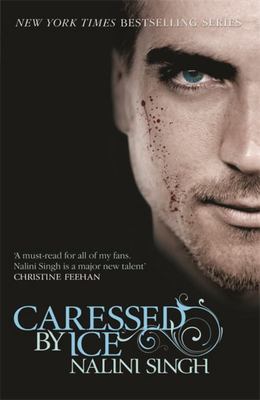 $19.99
AUD
Category: Romance | Series: Psy-changeling
As an Arrow, an elite soldier in the Psy Council ranks, Judd Lauren was forced to do terrible things in the name of his people. Now a defector, his dark abilities have made him the most deadly of assassins - cold, pitiless, unfeeling. Until he meets Brenna ...Brenna Shane Kincaid was an innocent before she was abducted - and had her mind violated - by a serial killer. Her sense of evil runs so deep, she fears she could become a killer herself. Then the first dead body is found, victim of a familiar madness. Judd is her only hope, yet her sensual changeling side rebels against the inhuman chill of his personality, even as desire explodes between them. Shocking and raw, their passion is a danger that threatens not only their hearts, but their very lives ... ...Show more