$29.99
AUD
Category: True Crime
Joe Noonans 10 years in the Victoria Police culminated in being seconded onto the Investigation Team for the double slaying of two young policemen in Walsh Street South Yarra. The 1980s in Victoria were some of the most tumultuous years in Australias policing history. These stories give a vivid insight into the mind of a most different sort of crime fighter. A straight shooter who doesn't pull any punches and takes more than his fair share. His humour is at times irreverent and almost always self-deprecating but provides a front seat to some of the most dangerous and confronting stories you have read. His real-life description of both events and those involved create a channel to the past without losing any relevance to the present. His uniform years are peppered with some of the most hilarious, tragic and confronting stories of his life on the front line. His rapid rise to detective opened up new levels of danger, controversy and unbelievable tales of policing. Being in the thick of numerous police shootings including Jedd Houghton and Gary Abdullah, living through the aftermath of the Graeme Jensen shooting and life within the Walsh Street Task Force into the reprisal shootings of Constable Tynan and Eyre, Joe Noonan tells his story like none before. ...Show more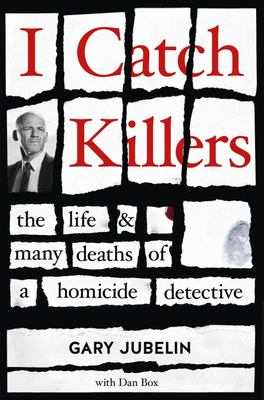 $34.99
AUD
Category: True Crime
Serial killings, child abductions, organised crime hits and domestic murders. This is the memoir of a homicide detective. Here I am: tall and broad, shaved head, had my nose broken three times fighting. Black suit, white shirt, the big city homicide detective. I've led investigations into serial killing s, child abductions, organised crime hits and domestic murders. But beneath the suit, I've got an Om symbol in the shape of a Buddha tattooed on my right bicep. It balances the tattoo on my left ribs: Better to die on your feet than live on your knees. That's how I choose to live my life.As a cop, I got paid to catch killers and I learned what doing it can cost you. It cost me marriages and friendships. It cost me my reputation. They tell you not to let a case get personal, but I think it has to. Each one has taken a piece out of me and added a piece, until there's only pieces. I catch killers - it's what I do. It's who I am.Gary Jubelin was one of Australia's most celebrated homicide detective, leading investigations into the disappearance of William Tyrrell, the serial killing of three Aboriginal children in Bowraville and the brutal gangland murder of Terry Falconer. During his 34-year career, former Detective Chief Inspector Jubelin also ran the crime scene following the Lindt Cafe siege, investigated the death of Caroline Byrne and recovered the body of Matthew Leveson. In 2020, Jubelin was found guilty of illicitly recording conversations during the Tyrrell investigation. This is his story. ...Show more
$34.99
AUD
Category: True Crime
They call her 'the gangbuster'. The police force can be a tough place for a woman, but Detective Superintendent Deborah Wallace rose to the top with grace, humour and an iconic sense of style. In her incredible 36-year career with NSW Police, Wallace took on murderers and drug suppliers, and dismantled the state's most nefarious gangs.Tenacious, perceptive and sharp, Wallace commanded a range of police crime squads, bringing order to the wild west of 1990s Cabramatta and busting criminal bikie gangs with Strike Force Raptor, until her retirement in late 2019. Her inner strength and empathy meant that she was a constant go-to for some of the state's toughest cases, and her poise and compassion earned her a special place in the lives and hearts of her colleagues - and the grudging respect of her criminal foes.In Wallace's official biography, veteran crime writer Mark Morri brings to life the jaw-dropping true story of a police trailblazer and woman of force. ...Show more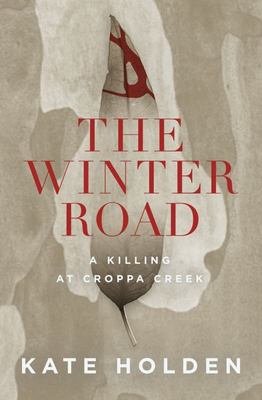 $32.99
AUD
Category: True Crime
An epic true story of greed, power and a desire for legacy from an acclaimed Australian storyteller. July 2014, a lonely road at twilight outside Croppa Creek, New South Wales: 80-year-old farmer Ian Turnbull takes out a .22 and shoots environmental officer Glen Turner in the back. On one side, a farmer hoping to secure his family's wealth on the richest agricultural soil in the country. On the other, his obsession: the government man trying to apply environmental laws.  The brutal killing of Glen Turner splits open the story of our place on this land. Is our time on this soil a tale of tragedy or triumph – are we reaping what we've sown? Do we owe protection to the land, or does it owe us a living? And what happens when, in pursuit of a legacy, a man creates terrible consequences?  Kate Holden brings her discerning eye to a gripping tale of law, land and inheritance. It is the story of Australia. ...Show more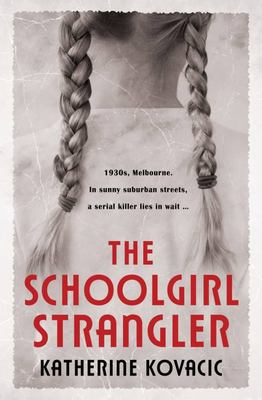 $32.99
AUD
Category: True Crime
The shocking true story of a serial killer in 1930s Melbourne.  
Barrenjoey Road
by Ruby Jones; Neil Mercer (As told to)
$34.99
AUD
Category: True Crime
A gripping expose of a notorious cold case 1978. An idyllic beachside community. A series of abductions and rapes. So what happened to Trudie Adams? The disappearance of 18-year-old Trudie Adams while hitchhiking home on Sydney's northern beaches in 1978 left her family and community devastated. When police began to investigate, the dark underbelly of the so-called 'insular peninsula' was exposed, where surfers ran drugs home from Bali, teenagers hitchhiked everywhere due to the lack of public transport, gangs of men prowled the beaches and the roads, and predators abducted and raped countless young women, crimes rarely reported or investigated. Inspired by the award-winning #1 podcast and ABC TV series and containing new revelations never previously revealed, Barrenjoey Road is the gripping expose of why the case was never solved. It takes us all the way to the top, from a criminal perpetrator with a lifelong record and links to organised crime who was never formally accused, to police corruption at the highest level. ...Show more
$32.99
AUD
Category: True Crime
Shocking real-life stories of murderous women who used rat poison to rid themselves of husbands and other inconvenient family members. For readers of compelling history and true crime, from critically acclaimed author Tanya Bretherton. After World War II, Sydney experienced a crime wave that was chilli ngly calculated. Discontent mixed with despair, greed with callous disregard. Women who had lost their wartime freedoms headed back into the kitchen with sinister intent and the household poison thallium, normally used to kill rats, was repurposed to kill husbands and other inconvenient family members. Yvonne Fletcher disposed of two husbands. Caroline Grills cheerfully poisoned her stepmother, a family friend, her brother and his wife. Unlike arsenic or cyanide, thallium is colourless, odourless and tasteless; victims were misdiagnosed as insane malingerers or ill due to other reasons. And once one death was attributed to natural causes, it was all to easy for an aggrieved woman to kill again. This is the story of a series of murders that struck at the very heart of domestic life. It's the tale of women who looked for deadly solutions to what they saw as impossible situations. The Husband Poisoner documents the reasons behind the choices these women made - and their terrible outcomes. ...Show more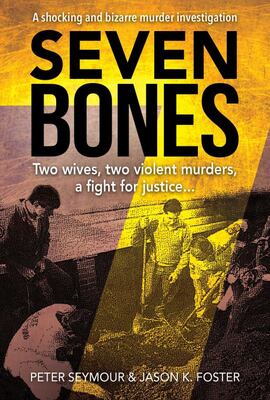 $29.99
AUD
Category: True Crime
'We have a dead second wife and a missing first wife...we've got a huge problem here.' Detective Peter Seymour Seven Bones is the story of one of the more bizarre murder investigations in Australia's history. Two wives die in suspicious circumstances: co-incidence or, as husband Thomas Keir describes i t, 'bad luck'? Three years after Thomas Keir alleged his first wife Jean deserted him and her young son for another man, his second wife Rosalina, Jean's cousin, lay scorched and strangled on her bed. Arriving on the scene, Detective Peter Seymour realised he was either dealing with the world's unluckiest husband, or a serial wife killer. While Keir was remarkably found 'not guilty' of Rosalina's murder, despite a clear-cut case, her death unlocked the mystery of Jean's disappearance. A subsequent police investigation lead to the discovery of seven small fragments of Jean's bones - fingers, knuckles and toes - buried deep under the same house in which Rosalina died. Keir's 'grieving husband' act was suddenly in question. The investigation revealed Thomas Kier was a man so jealous he hated even his own baby son touching his wife, Jean. A man so possessive he threatened he would cut her up and feed her to the dogs if she ever left him. A man who thought he could commit the perfect crime and publicly taunted the police through the media. Written through the eyes of Detective Peter Seymour, Seven Bones follows his relentless pursuit of justice and his own family sacrifices, through the drama of the police investigation into Jean's death, and the three trials, convictions, and appeals that would take fifteen years to reach their final conclusion.  ...Show more
$19.99
AUD
Category: True Crime
'A - Assume nothing. B - Believe nothing. C - Check everything.' - Ron IddlesIn an incredible 25 year career as a homicide detective, Ron Iddles's conviction rate was 99 percent. Yet that only partly explains why Iddles is known to cops and crims alike as 'The Great Man'.Tough, inventive and incorruptib le, stoical in the face of senseless horror yet unafraid to shed tears for a victim, Ron has applied his country cunning and city savvy to over 320 homicide cases - some of them the most infamous, compelling and controversial crimes in the nation's history. To the victims of crime, Ron is both a shoulder to cry on and an avenging angel.Ron Iddles never gave up on a 'lost' cause. He became a regular on the nightly news - the dogged face of Australian justice. Working long hours, dodging bullets, chasing leads and outwitting killers, Ron would tell his teams: 'The answer is just one call away'. And in 2015, that belief saw him crack Victoria's oldest unsolved homicide, yet another remarkable feat in a life devoted to keeping the public safe. ...Show more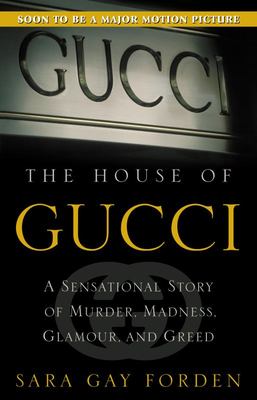 $27.95
AUD
Category: True Crime
In this account of the ascent, eventual collapse, and the resurrection of the Gucci dynasty, Sara Forden takes us behind the scenes of the second "Trial of the Century" and exposes the passions, the power, and the vulnerabilities of the greatest fashion family of our times.
$22.99
AUD
Category: True Crime
The shocking true story of the Manson murders, revealed in this harrowing, often terrifying book. Helter Skelter won a Mystery Writers of America Edgar Award in 1975 for Best Fact Crime Book. On August 9th 1969, seven people were found shot, stabbed and bludgeoned to death in Los Angeles. America watche d in fascinated horror as the killers were tried and convicted. But the real questions went unanswered. How did Manson make his 'family' kill for him? What made these young men and women kill again and again with no trace of remorse? Did the murders continue even after Manson's imprisonment? No matter how much you think you know about this case, this book will still shock you. ...Show more
$19.99
AUD
Category: True Crime
THE GLOBAL BESTSELLER - REVISITED AND REVISED Soon to be the subject of a major TV series Charles Sobhraj remains one of the world's great con men, and as a serial killer, the story of his life and capture endures as legend. Born in Vietnam to a Vietnamese mother and Indian father, Sobhraj grew up wit h a fluid sense of identity, moving to France before being imprisoned and stripped of his multiple nationalities. Driven to floating from country to country, continent to continent, he became the consummate con artist, stealing passports, smuggling drugs and guns across Asia, busting out of prisons and robbing wealthy associates. But as his situation grew more perilous he turned to murder, preying on Western tourists dropping out across the 1970s hippie route, leaving a trail of dead bodies and gruesome crime scenes in his wake. First published in 1979, but updated here to include new material, On the Trail of the Serpent draws its readers into the story of Sobhraj's life as told exclusively to journalists Richard Neville and Julie Clarke. Blurring the boundaries between true crime and novelisation, this remains the definitive book about Sobhraj - a riveting tale of sex, drugs, adventure and murder. ...Show more