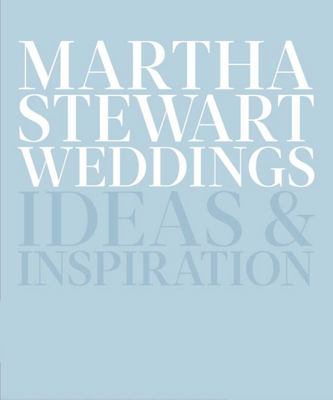 $49.95
AUD
Category: Wedding
"No one throws a wedding like Martha Stewart. Since the debut of Martha Stewart Weddings magazine in 1995, the signature Martha touch, with its incredible attention to detail and charming personalization at every turn, has been coveted among brides and wedding planners. Now, the editors of the magazine are compiling 20 years' worth of wisdom, inspiration, and practical help in a sumptuous, lavishly illustrated guide. Martha Stewart Weddings will cover every detail of planning to the day itself, from coming up with the theme and color palette to finding a dress, registering for gifts, showers and bachelor/ette celebrations, hiring photographers and caterers, and choosing the flowers and cake. To augment the 20th anniversary, the book will include quotes and advice from the experts who have contributed to the magazine through the years, including Darcy Miller, event designer David Stark, pastry guru Wendy Kromer, caterer Peter Callahan, and more. With 250 to 300 full color photographs, Martha Stewart Weddings will be the most gorgeous wedding book on the market and a keepsake for every bride." ...Show more
$27.99
AUD
Category: Wedding
Organising a wedding takes a lot of planning. This structured planner will keep you on track with checklist reminders, calendar countdowns and plenty of space to record who is doing what and when to ensure everything runs smoothly on the day. The planner is comprehensive but flexible enough for you to c ustomise according to your needs. There are fourteen sections, marked with tabbed opening pages making it easy to find whatever information you require. There is an expandable pocket at the back for you to store any cards, cuttings or samples, lay-flat binding and an elastic enclosure to keep everything in place. Sections include Planning, Budgets, Ceremony, Clothing, Beauty, Flowers, Reception, Guests, Stationery, Gifts, Photography, Transport and the Honeymoon. ...Show more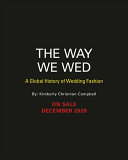 $35.00
AUD
Category: Wedding
For fashion buffs, romantics, and brides-to-be, a fascinating collection of wedding garb and glamour through pop culture and history.The Way We Wed: A History of Wedding Fashion presents styles and stories from the Renaissance to the present day, chronicling evolving fashions, classes, and expectations. And because all wedding attire has a tale to tell, The Way We Wed also reveals fascinating personal stories of those who wore it.   While the book is a rich source of bridal inspiration for all seasons, it's far from a monotonous parade of white gowns. The Way We Wed showcases wedding gowns of all colors and styles from around the world, as well as going-away dresses, accessories (shoes, veils, hats, and tiaras), and clothes worn by flower girls, bridesmaids, mothers of the bride, and grooms. Same-sex weddings are represented along with royal weddings, wartime brides, White House weddings, remarriage, Hollywood weddings, and more. The book features celebrity and historical couples as well as everyday people. A few of the included names: Angelina Jolie Frida Kahlo Elizabeth Taylor Princess Diana Martha Washington Solange Knowles Ellen DeGeneres Meghan Markle Illustrated with 100 gorgeous photos, The Way We Wed is a rich celebration of the art of wedding fashion across time and cultures, and those whose style and circumstances made a statement. ...Show more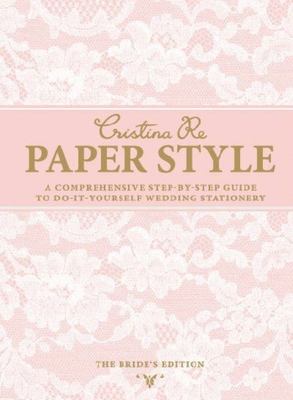 $9.99
AUD
Category: Wedding
Creative brides will delight in this easy guide to gorgeous wedding stationery. With hundreds of handy tips, techniques and essential templates, this book contains everything you need to create unique and stylish invitations.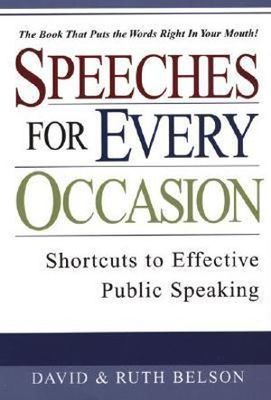 $9.99
AUD
Category: Wedding
If you're like most people, public speaking is one of the most daunting tasks you'll ever face. But what if you knew what to say at virtually any event - without spending hours trying to pen the perfect speech?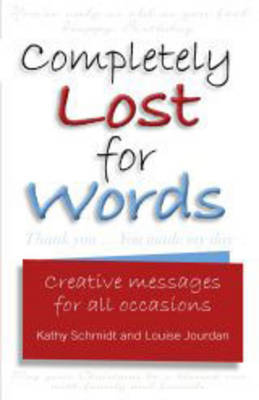 $9.99
AUD
Category: Wedding
Turn your cards into keepsakes with these inspiring and personal messages. You'll never be lost for words with these greetings to suit every occasion. This book gives you the chance to send your friends and loved ones a message they will remember.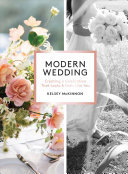 $29.99
AUD
Category: Wedding
The secret to planning a deeply personal and meaningful wedding has nothing to do with budget. It's about creating a celebration that reflects a couple's core values. Translating those values is the work of Modern Wedding, an information-filled guide with hundreds of creative ideas and beautiful, inspir ing photographs for readers to look at and say, "This feels like us."   The book unpacks every element of a wedding--stationery, attire, seating plans, flowers and tablescapes, food and drink, gifts--with examples that will appeal to couples who care about how things are made but are not overly influenced by trends. The emphasis is on natural surroundings, seasonal flowers and food, modern dresses, minimalist ceremony structures, and naked cakes. Photographs of real weddings--"case studies" like a destination fete in Tuscany, a house party in Brooklyn, and a New Agey revel in Kauai--show how all the pieces can come together into a unique and expressive whole. Extensive practical information and resources give readers access to all the help they need for their own unique celebration. ...Show more
$59.99
AUD
Category: Wedding
Paula Pryke has been helping couples plan weddings for nearly 30 years and this sumptuous book distils her talent as one of the most sought after wedding florists into a unique and invaluable aide to planning your own day. In this book, Paula will guide you through every decision from the choice of them e to the selection of individual flower varieties to, offering many ideas along the way. The Wedding Flowers section leads you through the different flowers that form the key choices for many couples giving information on varieties and history from orchids and roses to sweet peas and daisies. Wedding Themes considers different style approaches, from exploring palettes such as classic white or hot pink, to a do-it-yourself vintage approach, a garden decorated for a summer evening reception, or a glamorous hotel ceremony. Floral Decorations gives you a host of ideas for decorations you will be choosing for your big day, from bouquets to buttonholes and headdresses for the flower girls. There are ideas for decorating the venue from floral arches to pew ends. For the reception afterwards there are ideas for table decorations, chairbacks, napkin details and cake toppers that will all set the stage for a wonderful celebration. For those who want to create their own arrangements, 29 step-by-step projects for bouquets and arrangements will give you all you need. ...Show more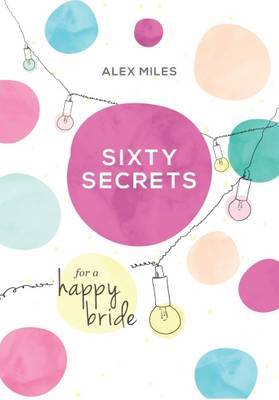 $24.99
AUD
Category: Wedding
This is going to be the happiest day of your life...right? You don't want to get stressed out, but you're faced with a seeminglynever-ending 'to do' list, mountains of magazines to tunnel through, well-intentioned advice from every family member and their dog, Instagram pics of DIY mason jar vases to sc roll past while quietly sobbing - and all of this while trying not to come off as a 'bridezilla'.Wouldn't it be great if all things wedding-related could be condensed, organised and packaged up into a gorgeous, entertaining book by someone who's gone through it herself?In 60 Secrets for a Happy Bride, recently wed Alex Miles has brought together tips on everything from the first budget plans to the honeymoon that will help any bride stay balanced, get organised and - most importantly - be excited in the lead-up to getting hitched.This is the first book in a planned 60 Secrets series, offering fun, easily digestible advice on a range of major life milestones. ...Show more