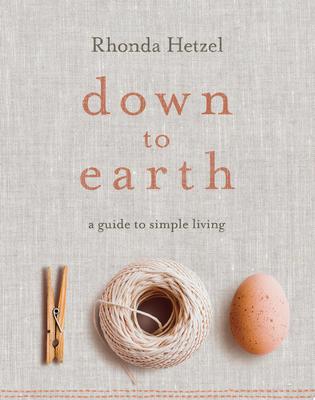 $34.99
AUD
Category: Farming and Self Sufficiency
I was pulled into simple living before I knew what it was. It crept up on me using the smallest of steps and didn't reveal its true beauty and real power until I was totally hooked. I was searching for a way to live well while spending very little money. What I found was a way of life that also gave me independence, opportunity and freedom.   Rhonda Hetzel gently encourages readers to find the pleasure and meaning in a simpler life, sharing all the practical information she has gathered on her own journey. Whether you want to learn how to grow tomatoes, bake bread, make your own soap and preserve fruit, or just be inspired to slow down and live more sustainably, Down to Earth will be your guide. ...Show more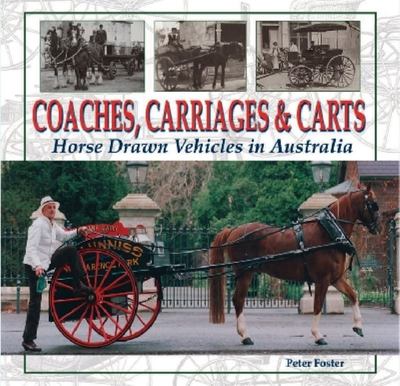 $39.95
AUD
Category: Farming and Self Sufficiency
"Coaches, carriages & carts covers the first hundred years of Australia's initial land transport conveyances. It is a wonderful history of a period, but sadly overlooked in connection with its forms of land transport. Here we revisit a world of horse-drawn vehicles, so much a part of our history fro m 1800 to 1920. The intriguing information is enlivened and supported by many rare photographs and accompanying ephemera. Coaches, carriages & carts provides an exciting visual record of an era now passing from living memory. It was the time of horses, coachmen, Cobb & Co stables and a cluster of now forgotten trades - wheelwrights, coach painters and blacksmiths. All kinds of wheeled vehicles - Hansom cabs, Charabancs, Horse-trams, Wagonettes and Jingles - moved the masses to work six days a week, and on weekends took them to picnics and sightseeing. Little visual or written evidence remains of this period of Australia's history, and very few representative collections of vehicles have been developed to inform and educate. This book will in some way overcome this lack of exposure to the days of horse, carriage and cart, allowing our current generation a unique insight into an enthralling period in our transport history"--Back cover. ...Show more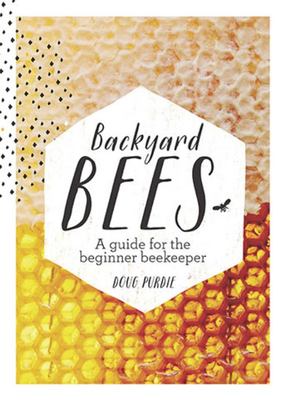 $35.00
AUD
Category: Farming and Self Sufficiency
Just about anyone can keep bees. All you need is a bit of space in your backyard (or on your rooftop) and a little love for the creatures that pollinate the vegie patches of your neighbourhood. Once introduced to the charms of beekeeping and the taste of warm honeycomb direct from the hive, you'll be ho oked. Backyard Bees is the ultimate guide to installing and maintaining a hive through the seasons. Learn how easy it is to keep happy, healthy bees, and how and when to harvest the liquid gold. Including extensive advice on choosing a hive and the equipment you need; case studies and anecdotes from beekeepers from all walks of life; and 20 delicious recipes for all that honey, from Toasted Honey Granola to Bees Knees Cocktails.   ...Show more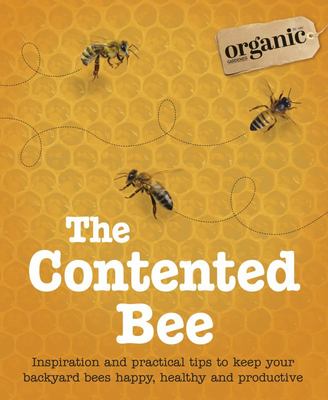 $35.00
AUD
Category: Farming and Self Sufficiency | Series: ABC BOOKS
All the buzz on keeping backyard bees - an informative and inspirational handbook full of advice, experience and stories from experts and enthusiasts. With bees worldwide in deadly peril, Australians are keen to lend a helping hand. Keeping a hive or three has become a popular lifestyle trend - and it's more achievable than you might think.Whether you're in the inner city, suburbs or on acreage, keeping bees can be easy, low-fuss and fun for the whole family to get involved in - imagine bottling your very own honey! This lively guide features inspirational experiences and gorgeous photos from scores of enthusiasts across Australia who have sweetened their lives by keeping bees.Practical chapters by a range of experts give the low-down on getting started, caring for your bees, harvesting your honey and wax (with recipes), troubleshooting, what to plant to help out your little workers, and great information on the popular option of keeping native stingless bees.The Contented Bee will inspire you to help out the bees - and enrich your own life, too! ...Show more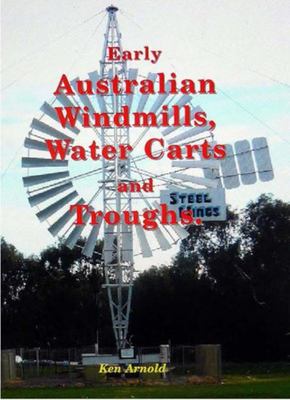 $49.95
AUD
Category: Farming and Self Sufficiency
All Australian content. Histories of the companies, where available, along with drawings that accompanied applications for patents, patent notices, old advertisements etc, old photographs for windmills, motion gearing etc, water lifters, water carts and water troughs.

$29.95
AUD
Category: Farming and Self Sufficiency
This book encapsulates many of the earlier makes and models of tractors which have served in rural areas across Australia, bringing them to life with colourful photographs, interesting specifications and anecdotal accounts of their use.
$24.95
AUD
Category: Farming and Self Sufficiency
Use this book, and you will love chickens too: love to keep them, scratching about in your own backyard; love to eat them, prepared from one of Jackie's many mouth-watering chicken-and-egg recipes. This completely revised edition's sections on poultry keeping and management have been greatly expanded, a nd are now illustrated with almost 100 full-colour photographs. It is bigger, better and always in demand. ...Show more
$59.99
AUD
Category: Farming and Self Sufficiency
Aimed at both the novice and experienced beekeeper, and supported by over 350 photographs and drawings, this is the ultimate guide to Australian beekeeping. Chapters cover equipment, including the Flow Hive; colony management; pests and diseases; extracting honey; the bee-friendly garden; entering honey in competitions; and native bees. The Australian Beekeeping Manual is the most comprehensive reference for both novice and experienced beekeepers in Australia. The accessible yet detailed text, supported by over 350 full-colour photographs and illustrations, covers all the key areas, including the beekeeping equipment needed, how to obtain bees, where to locate them in the garden, and the basics of colony management. There are also in-depth chapters on the lifecycle of the honey bee, extracting honey, creating a bee-friendly garden, entering honey in competitions, pests and diseases, native bees, and rearing queens. A feature of this 2nd edition is the addition of a new chapter on the Flow Hive. The result is an invaluable beekeeping resource that will be referred to time and again, and which can be taken out to the hive for use as an immediate step-by-step guide or read at leisure. ...Show more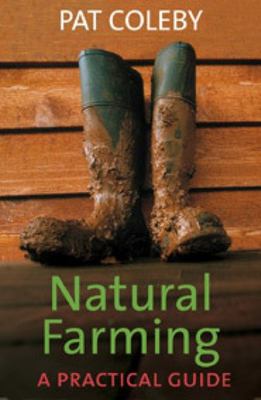 $35.00
AUD
Category: Farming and Self Sufficiency
Natural Farming carries a simple but widely overlooked message: healthy soil makes healthy plants, which in turn make healthy animals and healthy people. The book explores the consequences in the soil of applications of superphosphate and other artificial fertilisers over decades, and explains soil chem istry in terms that every farmer can understand. It describes the exact role of each mineral and vitamin, both in the soil and in the body. And it explains how to prevent expensive disease outbreaks and minimise the use of costly artificial sprays and fertilisers. The prescriptions are simple and can be applied to any farming enterprise market gardens, orchards, broadacre crops and pasture to restore the natural balance and fertility of the land, improve soil health, and increase productivity. The book is enlivened with accounts of spectacular successes in regenerating degraded land and curing animals that, in many cases, had been given up for dead. Natural Farming is an essential handbook for any farmer, with detailed information on: understanding a soil analysis; establishment and management of pasture; treatment of compacted soil and erosion; alternatives to artificial fertilisers, herbicides, and pesticides; the significance of weeds; strategies for drought; diagnosis of diseases and deficiencies in stock; remedies for common diseases, including Johne's disease and immune-system disorders; and rearing orphan animals. Natural Farming equips the farmer to get the best from the land using environmentally sustainable methods that save time, expense, and worry -- and to supply the rising global demand for pure food. ...Show more
$21.95
AUD
Category: Farming and Self Sufficiency
Outlines the basic areas of self-sufficiency. Growing your own fruit and vegetables, tea, herbs etc.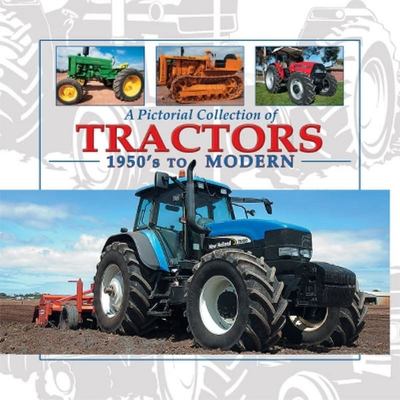 $29.95
AUD
Category: Farming and Self Sufficiency
Australia has seen the importation of many tractor makes and models from manufacturers around the world, brought about by economic circumstances which have made tractor manufacture in Australia difficult. This has not stopped the efforts of many in developing an 'Australian' product. Tribute must be pai d to the likes of Jelbart, McDonald, Howard, Ronaldson Bros and Tippert and of course Chamberlain. In later years we have seen the development of 'big' tractors through names like James Nagorcka, Upton Brothers, Baldwin and Phillips to name a few. By the 1950s tractors were more powerful, more efficient, more manoeuvrable and more comfortable than ever before. From 1950 until now (2010) innovation and changing technologies have continued to improve this ultimate farm tool. This book seeks to bring to the reader a pictorial account of just some of the myriad of tractors found in Australia. The information provided is brief and hopefully sufficient to highlight some of the characteristics of each tractor. It should be noted that where manufacturers once released a single model for the purposes of marketing, in recent years they have released a series which may be similar in appearance and design yet have specific differences which are not always apparent to those of us who appreciate tractors but are not aware of professional and technical detail. ...Show more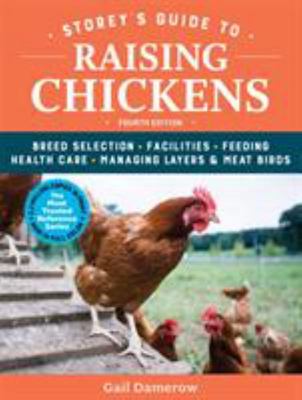 $34.99
AUD
Category: Farming and Self Sufficiency | Series: Storey's Guide to Raising Ser.
Serious poultry farmers and backyard bird raisers have relied on this best-selling reference for more than 20 years. The fourth edition of Gail Damerow's comprehensive handbook is now completely revised and redesigned, making it more accessible and informative than ever. You'll get the most up-to-date d etails on shelter, food, health care, eggs, chicks, and meat, and recent research into chicken behavior and communication makes the sections on flock management truly authoritative. New color photos and illustrations provide more specificity and information about chicken breeds, anatomy, and health. ...Show more