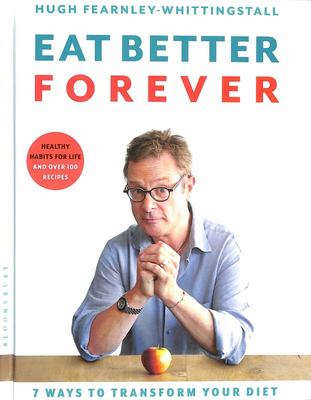 $45.00
AUD
Category: Health
In Eat Better Forever, Hugh Fearnley-Whittingstall gives you all the tools to improve your eating habits, and therefore your life - permanently. And to help it all happen, he's added his 100 healthiest recipes yet.   In this ground-breaking book, instead of promising a gimmicky single-fix solution to th e challenge of healthy eating, Hugh extracts the knowledge, advice and healthy habits, from cutting edge research into the obesity crisis, to produce 7 simple strategies that will transform your diet and your health. Starting with the blissfully simple message that we all need to Go Whole, he leads us away from the industrial junk and processed foods that are doing so many of us so much harm and returns us to the real foods that nurture us and keep us well.   Everything that follows is clear, believable and achievable. From sorting the good carbs from the bad, learning not to fear fat, and looking after our gut, to renegotiating the foods we call 'drinks' and being mindful of when to eat...and when to take a pause... Hugh guides us to a better way of eating that will last us our whole lives.   It's all offered up with reassuring tips and switches that help us act on the vital knowledge he imparts. And the 100 recipes that come with it, and their endless variations, make for a lifetime of healthy eating.   ...Show more
$34.99
AUD
Category: Health
When you raise a girl who likes herself everything else follows. She will strive for excellence because she has faith in their ability to achieve it and the confidence to pick herself up. She will nurture her physical and mental health because it's natural to care for that which you love. She will insis t on healthy relationships because she believes she deserves nothing less. She will be joyful and secure, knowing that her greatest friend and most capable ally is herself. Raising Girls Who Like Themselvesdetails the seven qualities that enable girls to thrive and arm themselves against a world that tells them they are flawed. Packed with practical, evidence-based advice, it is the indispensable guide to raising a girl who likes herself. Free of parental guilt and grounded in research, Raising Girls Who Like Themselvesis imbued with the warmth and wit of a mum and dad who are in the same parenting trenches as you, fighting for their daughters' futures. ...Show more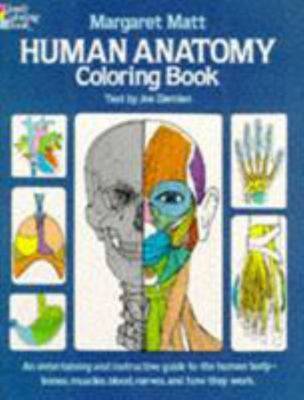 $9.99
AUD
Category: Health | Series: Dover Children's Science Books
Including numerous views, cross-sections, and other diagrams, this entertaining instruction guide includes careful, scientifically accurate line renderings of the body's organs and major systems: skeletal, muscular, nervous, reproductive, and more. Each remarkably clear and detailed illustration is acco mpanied by concise, informative text and suggestions for coloring. 43 plates. ...Show more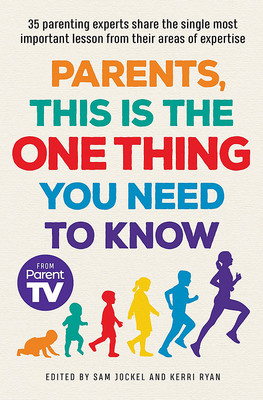 $29.99
AUD
Category: Health
Any parent knows raising kids can be as confusing, challenging and maddening as it is profoundly life-affirming. We can't possibly have all the answers, all the time, but there are some parts of parenting you absolutely should not drop the ball on.In this book, ParentTV's Sam Jockel and Kerri Ryan have sought the wisdom of thirty-three experts to solve parenthood's most diabolical head-scratchers. With diverse backgrounds in children's health, education and psychology, these experts are armed with the data and insight to tackle everything from kids' resilience to their relationship with food and the influence of music on developing brains.Includes contributions from:Dr. Arne Rubinstein, Dr. Charlotte Reznick, Dr. Justin Coulson, Karen Young, Maggie Dent, Pinky McKay, And many more ...Show more
Secret Girls' Business
by Fay Angelo; Heather Pritchard; Rose Stewart; Julie Davey (Illustrator)
$14.99
AUD
Category: Health
Here is a book to help young girls understand the changes they go through when reaching puberty.An increasing number of girls are reaching puberty as young as eight years of age. 'Secret Girls' Business' will enable girls, and the important adults in their lives, to make this transition with joy and pri de.This book aims to:- Present a simple brief account of puberty as part of a girls' life journey.- Celebrate changes to the female body.- Dispel myths, legends and fears by presenting accurate information in a colourful, child friendly format.- Promote comfortable discussion.- Enhance confidence and self-esteem of young girls.- Provide hints for parents, teachers and carers with special hints for Dads.   ...Show more
$29.99
AUD
Category: Health
Ageing is the biggest cause of disease in our society. Cancer, heart disease, dementia, flu: the risk of all increase staggeringly rapidly as we near the end of life. What if we could slow down the process - or even stop it? Ageless introduces us to the cutting-edge research that is paving the way for a revolution in medicine. We currently focus on treating individual diseases as we grow older, but there might soon be a way of treating the ailment that underpins them all: the ageing process itself. Computational biologist Andrew Steele explains what is happening as we age, and how understanding its scientific implications could lead to the greatest discovery in the history of medicine - one that has the potential to improve billions of lives, save trillions of dollars, and transform the human condition.   ...Show more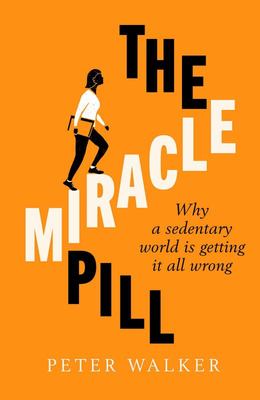 $32.99
AUD
Category: Health
We are bombarded with images of fitness and sport, everything from the sculpted torsos of reality TV shows to stories about cycle races and ultra-marathons. But at the same time, four in ten British adults, and 80% of children, are so sedentary they don't meet even the minimum recommended levels for mov ement. What's going on?  The answer is simple: activity became exercise. What for centuries was universal and everyday has become the fetishised pursuit of a minority, whether the superhuman feats of elite athletes, or a chore slotted into busy schedules. Yes, most people know physical activity is good for us.  And yet 1.5 billion people around the world are so inactive they are at greater risk of everything from heart disease to diabetes, cancer, arthritis and depression, even dementia. Sedentary living now kills more people than obesity, despite receiving much less attention, and is causing a pandemic of chronic ill health many experts predict could soon bankrupt the NHS. Scientists call activity 'The Miracle Pill' - if you could turn incidental daily movement into a drug, it would be the most valuable pill in the world.  How did we get here? Daily, constant exertion was an integral part of humanity for millennia, but in just a few decades movement was virtually designed out of people's lives through transformed workplaces, the dominance of the car, and a built environment which encourages people to be static. In a world now also infiltrated by ubiquitous screens, app-summoned taxis and shopping delivered to your door, it can be shocking to realise exactly how sedentary many of us are. A recent study found almost half of middle-aged English people don't walk continuously for ten minutes or more in an average month. At current trends, scientists forecast, the average US adult will expend little more energy in an average week than someone who spent all their time in bed.  This book is a chronicle of this very modern and largely unexplored catastrophe, and the story of the people trying to turn it around. But it also offers readers an empowering individual template for change - as well as, for some, a wake-up call that their lifestyle might not be quite as healthy as they believe.    ...Show more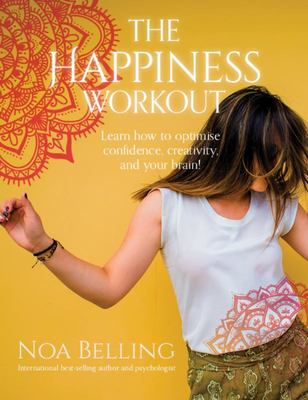 $29.99
AUD
$50.00
(40% off)
Category: Health
What if you could practice, and access, happiness at any time? When were you last truly happy? How did 'happy' feel? Some people find that being happy is a natural state of being, but for others it's a constant struggle to find contentment with all of life's stresses and upheavals. Bestselling author and psychologist Noa Belling has designed a variety of 'happiness workouts' to help you do just that. Based on scientific studies of biochemistry and neuroscience, this book teaches you how to cultivate happiness by honing certain physical skills such as strength, flexibility, fluidity, grounding and warm-heartedness. Deeply rooted within your body, these skills foster resilience, confidence and creativity to help you meet life's challenges skillfully. A happiness workout is made up of everyday quick practices, complemented by physical exercise programs that are designed to be accessible no matter your age or level of fitness. Try it out and feel how it optimises your brain function and reliably turns things around! ...Show more
$19.99
AUD
Category: Health
The long-awaited new edition of Shirley Barber's Baby Book: My First Five Years. A charming record book in which to record precious memories, photographs and milestones from birth through to age 5.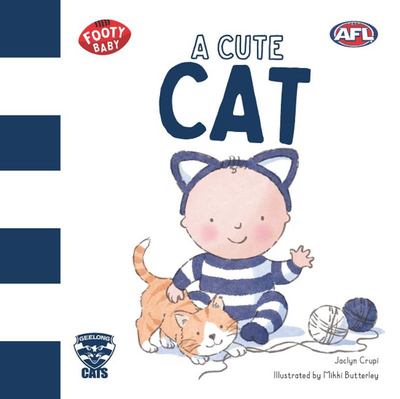 $14.99
AUD
Category: Health | Series: Footy Baby Ser.
A cute cat has joined the family. Follow along as four newborns become the cats their parents always knew they would be. 
$32.99
AUD
Category: Health
An important book that shows that 10 is the new start of a girl's teenage years. It raises the issues our girls might not be talking about publicly, and guides their parents on how experts believe we should deal with it.At ten, we know how girls are pigeonholing themselves into what they think they shou ld be. Whether they see themselves as academic or not, whether they are interested in boys, puberty is a reality, friendship fights are underway, and the influence of social media is impacting. With heightened pressure from what they see in the media, in movies and on TV, our girls are leaving childhood behind well before they hit their teens. Not surprisingly, emotions can be heightened and relationships can be fraught. So many parents struggle to understand the pressures our girls are under and how to deal with their emotional volatility. Journalist and social commentator Madonna King has an extraordinary ability to connect with experts, schools and the girls themselves to deliver the answers parents need and the communication our girls want. TEN-AGER is the perfect guide to help parents understand how their daughter is feeling, what they need to know, what to say, and when to stay silent and listen. ...Show more